Trade Idea for Gold (XAUUSD)
2022-12-19 • Updated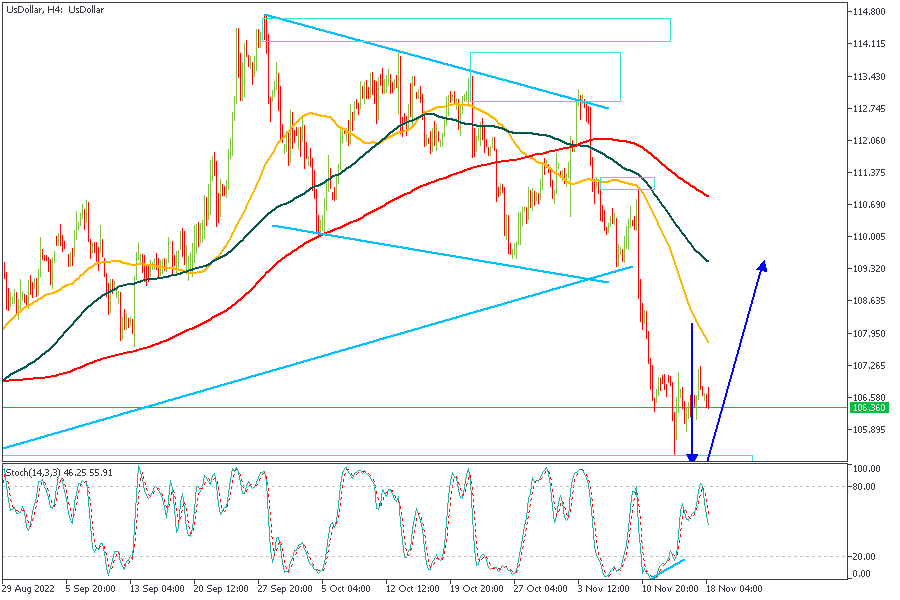 Usually, the Dollar and GOLD are negatively correlated. This means that the stronger the US-Dollar becomes, the lower Gold prices will be as many more investors will prefer liquid investments. Times of crisis and the need to safeguard funds are the major exceptions to this.
Judging from the background above, a bullish bias on the US Dollar could cause a bearish momentum on Gold. However, let's break down the bias a bit further.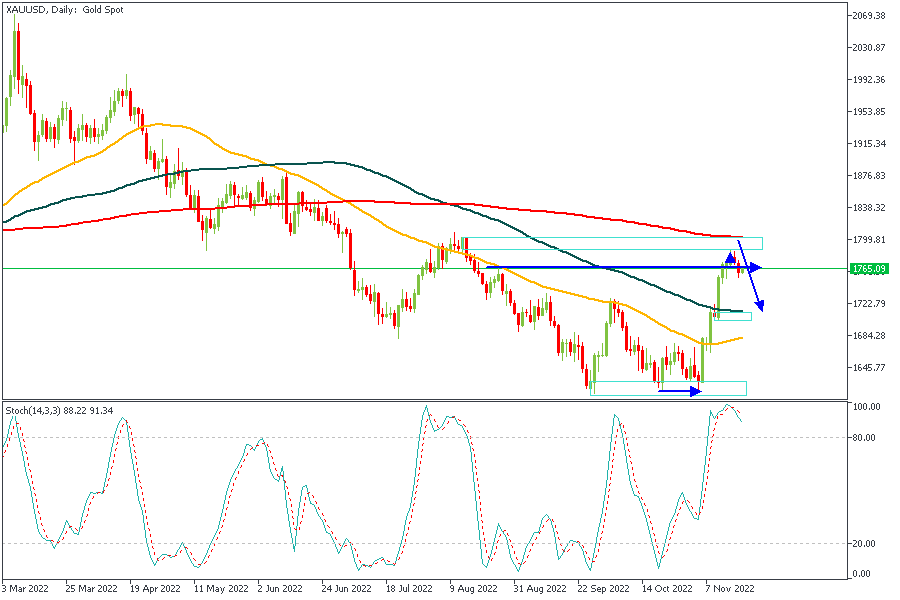 Gold on the Daily timeframe is casually approaching the 200-Day Moving Average after absorbing liquidity from the 1765 price area whilst clearly overbought on the Stochastics Oscillator. It is also important to point out that the Supply zone I have marked out for a possible entry is within the range of 1788 and 1816 price points with initial targets at 1722, 1705, and 1680.
CONCLUSION
It is important to understand that the trading of CFDs comes at a risk; if not properly managed, you may lose all of your trading capital. To avoid costly mistakes while you look to trade these opportunities, be sure to do your own due diligence and manage your risk appropriately.
Log into your dashboard or create an account here to get started.
Similar
Trade Idea: Gold Breakdown
A comparative examination of the strength of the US-Dollar often gives tangible insight into the direction of Gold (XAUUSD). The chart above indicates the expectation of a bullish price reaction from the demand zone
Is the Future of Gold Clear Now?
For those who may be unfamiliar with Price Action trading, the horizontal arrows represent areas where the market structure was broken. As you can see in the scenario above, price broke below the previous low at the two marked instances
Latest news
European Currencies Ahead of the Banks' Statements
On Thursday, the 2nd of February, the Bank of England will publish its report concerning interest rates and inflation data for the Eurozone. Professionals and investors anticipate that Andrew Bailey's lead team of policy makers will likely raise interest rates to 4%; the highest in over a decade, for the tenth time in a row.
Will the FOMC Surprise the Markets?
The first FOMC meeting comes after a buildup of anticipation from traders and investors alike, as the markets await what posture the Fed will take regarding the interest rates; would there be a hike or a cut in interest rates?
What awaits the Oil Market in February?
Western countries are trying to find other options for oil and gas supplies after a 10th package of sanctions, which will put more pressure on Russian oil and decrease global oil supply. Italy, for example, is in talks with Libya.
Deposit with your local payment systems