USD/JPY: pair to test the 34 Moving Average
2019-11-11 • Updated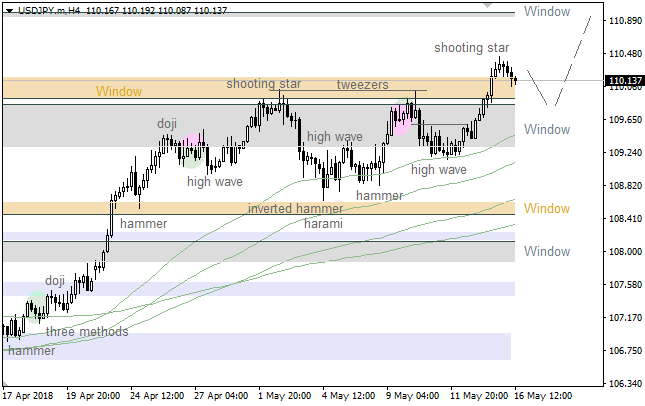 There's a 'Shooting Star', so the pair is likely going to test the 34 Moving Average. A pullback from this line could be a starting point for another bullish rally in the direction of the upper 'Window'.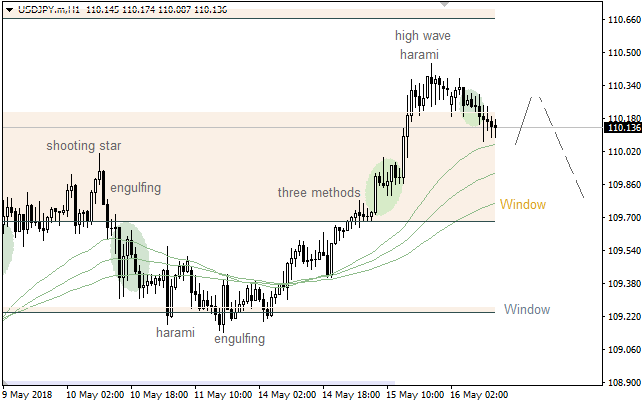 There're a 'High Wave' and a 'Harami' patterns, so we're likely going to have a bearish correction in the coming hours. The main target is the 89 Moving Average, which could act as support.
Similar

Latest news

Jingle Bulls: How Will The Santa Rally Impact Amazon And Apple?
As the year winds down and the festive spirit takes hold, the stock market often presents a curious yet anticipated phenomenon known as the Santa Rally. Within this whirlwind of festive trading, let's look at how two titans of the tech world, Amazon and Apple, might fare during this unique season.

XAUUSD: Fake breakout or new reality?
Gold price (XAU/USD) experienced a notable turnaround, gaining fresh bids after a $125 pullback from its recent peak. Federal Reserve Chair Jerome Powell's recent speech suggested a reluctance towards aggressive rate cuts, dampening speculations of immediate policy easing. Market sentiment leans towards the belief that the Fed has concluded its tightening cycle, with a growing...
Is Bitcoin Set to Drop?
Bitcoin's price remains stagnant despite the Fed's slightly less hawkish tone. In contrast, Bitcoin has outperformed other assets, doubling in price from $16K to nearly $38K this year. Improved fundamentals, including the resolution of Binance concerns...
Deposit with your local payment systems