12% of global trade blocked in Suez: oil at risk?
What happened?
The Suez canal is pretty shallow and narrow. Exactly the width of one huge ship. Currently, a container carrier is stuck in the canal transversely. Oil tankers are waiting for the situation to get resolved as the oil they're carrying needs to come to the destination. However, it was underlined that it may take days for the Suez canal to get cleared.
What was the market reaction?
Initially, the WTI oil spiked from depths around $57 above $60. However, it was quick to reverse the gain. Currently, it goes sideways at $60, although, with somewhat increased volatility. In general, it appears that the effect of the Suez canal incident on the WTI price was as minimal as short-lived. Therefore, unless the clearing of the canal takes much longer than expected, we may safely assume that no bullish sentiment is about to appear on the chart in the short-term unless fundamental indicate that.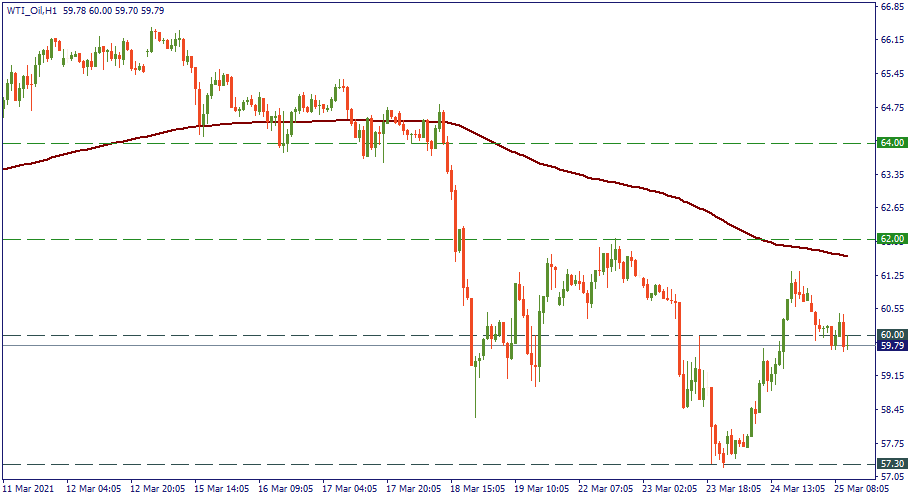 Similar
Soon Bullish Rally for Gold
The winter is coming, and risky markets expect a rally to come with it. Will this December be bullish for stocks, crypto, and gold? A pack of news will surely help you out.
China Worries the Markets
The results of the Chinese Communis Party's Congress shook the markets, while the JPY weakened even after the interventions were conducted
Latest news
Market Crash Incoming?
This week may be the most important since the year started as the Fed assess the economic outlook and the US presents fresh NFP readings.
What Currency Will Overperform?
S&P Global, a private banking company, will release a monthly change in British Flash Manufacturing Purchasing Managers Index (PMI) on January 24, 11:30 GMT+2. The index is a leading indicator of economic health as businesses react quickly to market conditions, and purchasing managers hold the most current and relevant insight into the company's view of the economy.
Deposit with your local payment systems