5 important things this week will bring us!
The speech of the Bank of England governor Carney (Tue, 18:20 MT time) – the BOE governor is planning to make a speech in Toronto. The main topic of his speech will be dedicated to machine learning, however, he can make some comments regarding the Bank's monetary policy. This will be a good move to support the GBP after the last week Brexit tensions.
Bank of Canada rate statement (Wed, 17:00 MT time) – Bank of Canada will announce its official rate. Despite the weaker than expected economic data concerning inflation and retail sales, the bank is anticipated to raise interest rates on Wednesday. If it happens, this will be the fourth rate hike since July 2017, which will support the CAD.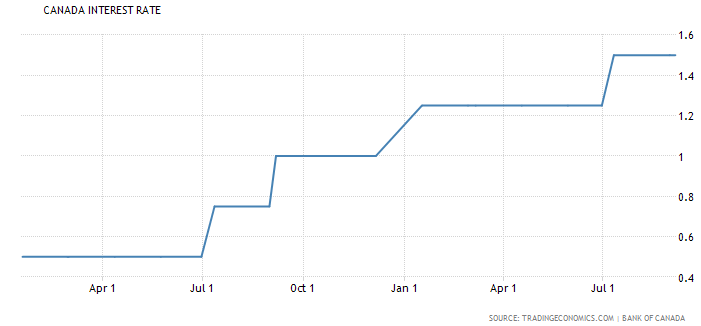 The announcement of the main refinancing rate and the European Central Bank press conference (Thu, 14:45 MT time) – This week is important for the EUR, too. ECB will give its usual press conference and announce the official rate on Thursday. The rate is expected to remain stable, as the bank does not plan a rate hike earlier than in summer 2019. However, the President of the ECB Mario Draghi can make some hawkish comments on the EU economy and the EUR.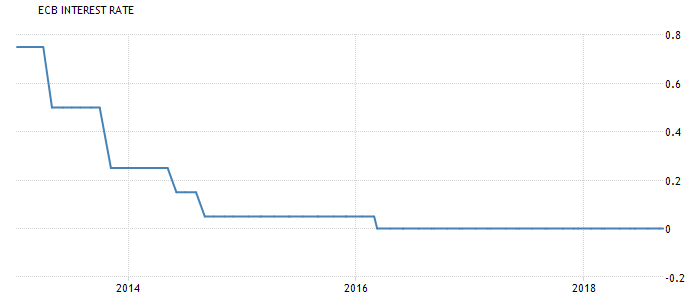 US Core durable goods orders (Thu, 15:30 MT time) – according to analysts, the total value of new purchase orders of the US will increase by 0.3%. If the actual data is higher, the greenback will rise.
US advance GDP (Fri, 15:30 MT time) – experts see the GDP of the United States to fall by 3.3% in the third quarter, which still shows the above trend growth of the US economy.
Hot topics:
The European Commission will make their concerns regarding Italy on Monday. If the EU commission rejects the proposal on Italian budget, Italy will have three weeks to revise the budget.
Canada will host a multilateral summit on reforming the World Trade Organization on Wednesday. The main focus will be on the US tariffs. The United States wishes China's non-market economy to remain the target of WTO reforms, while Canada tries to push for the reforms.
The Irish foreign minister Simon Coveney said the extension of Brexit transition cannot be considered as an alternative to the Irish backstop.
Similar
Latest news
Gold Rises as Central Banks Buy More
About 24% of global central banks intend to increase gold reserves in 2023. Rising inflation, geopolitical turmoil, and worries about interest rates are reasons to increase gold reserves.
US Evades Default This Time
Greetings to a brand new week full of events, economic releases and US debt frictions. We are here to tell you everything you need to know!
USD Gains Momentum
The US dollar index breaks one resistance after another. Read the report to learn the next target for the US dollar index!
Deposit with your local payment systems