What will happen?
The United States will post the indicators of employment on July 2, at 15:30 MT time. You will get an opportunity to trade on the average hourly earnings, the unemployment rate, and, of course, on the non-farm payrolls (NFP). The last indicator tends to be the most important one. It represents the change in the number of employed people during the previous month without the farming industry. Last time, the data was mixed. Despite expectations of +645K, non-farm employment change rose by 559K. At the same time, the unemployment rate dropped to 5.8%, and average hourly earnings advanced by 0.5%. Still, traders were disappointed by non-farm payrolls, and the USD plunged.
How to trade on the NFP?
There are different ways for taking advantage out of the NFP release. Firstly, you can check the strategy for trading on NFP. Secondly, pay attention to the economic calendar.
If the NFP is greater than the forecasts, the USD will rise;
In case of an alternative scenario, expect a fall of the USD.
Instruments to trade: EUR/USD, GBP/USD, USD/JPY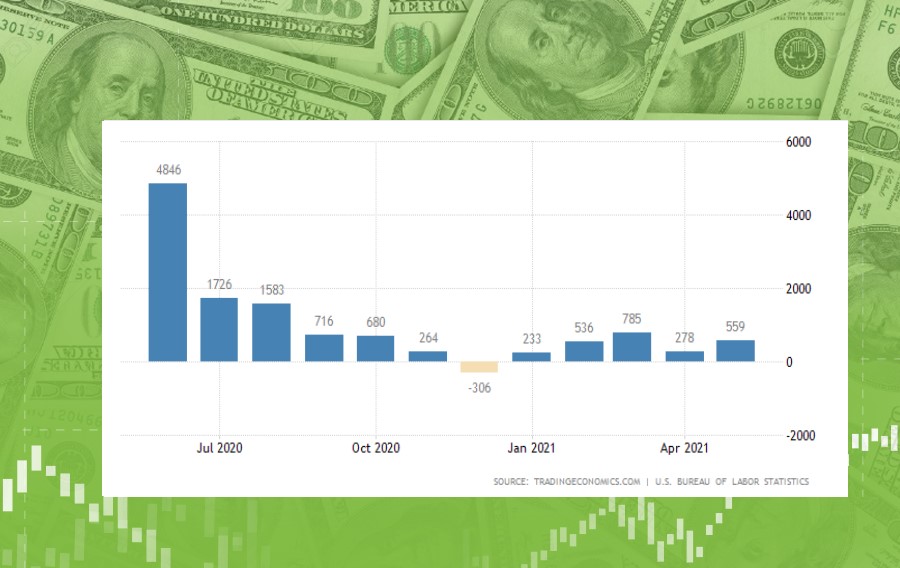 Similar
No More US Debts in Sight
The first day of June should've brought us the US default. Unsurprisingly, the US House passes the debt ceiling bill at the latest possible moment.
Gold Rises as Central Banks Buy More
About 24% of global central banks intend to increase gold reserves in 2023. Rising inflation, geopolitical turmoil, and worries about interest rates are reasons to increase gold reserves.
Latest news
Bank of Canada Surprises Markets
The CAD is dominating the markets after the key rate increase! Read the full report to learn more about trading opportunities with the Canadian Dollar!
Deposit with your local payment systems