Australian Private Capital Expenditure will be out on Thursday at 2:30 MT time!
Instruments to trade: AUD/USD, AUD/NZD, AUD/CHF, AUD/CAD
Australian Private Capital Expenditure is the sum of new long-term investments made by private businesses, which may include asset purchases as property, equipment, land, and software. This report is published only once in a quarter and tends to have a huge impact on the aussie. In fact, changes in the investment levels of businesses can help to predict how economic activity, hiring, spending, and earnings will change in the near future. The last report revealed the largest decline since the first quarter of 2016 and pushed the Australian dollar down. These days Australia is in a better position as it made the Asian-Pacific trade agreement, and its economy is recovering. Follow the report and keep an eye on the aussie!
If the capital expenditure comes out better than the forecasts, the AUD will rise.
If the report is worse than expected – the AUD will fall.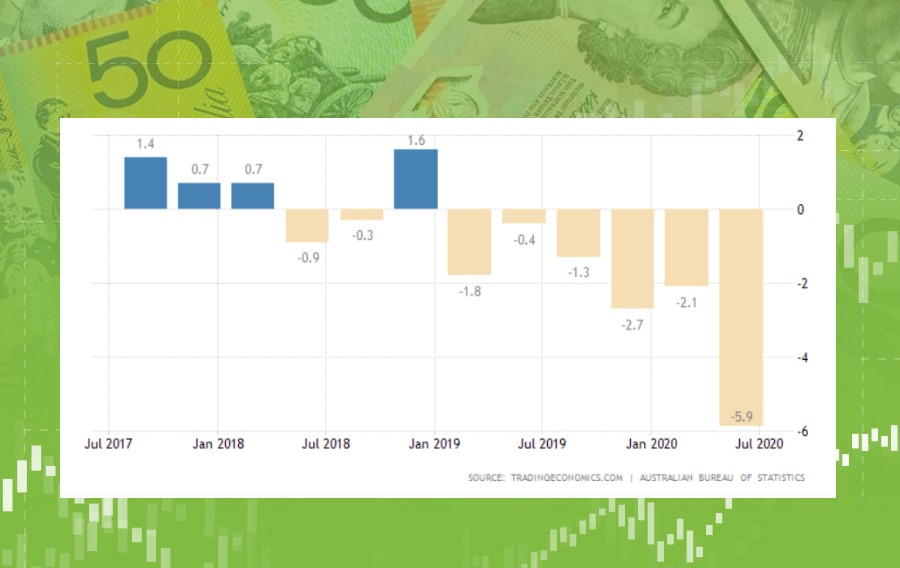 Similar
Soon Bullish Rally for Gold
The winter is coming, and risky markets expect a rally to come with it. Will this December be bullish for stocks, crypto, and gold? A pack of news will surely help you out.
The Worst Day for Bears Ever
Bloomberg says yesterday's movement was so far the wildest. It was the first time in history for the US500 to crash by 2% and close the day 2.8% above the neutral line. There're several possible reasons for the move.
Latest news
Market Crash Incoming?
This week may be the most important since the year started as the Fed assess the economic outlook and the US presents fresh NFP readings.
What Currency Will Overperform?
S&P Global, a private banking company, will release a monthly change in British Flash Manufacturing Purchasing Managers Index (PMI) on January 24, 11:30 GMT+2. The index is a leading indicator of economic health as businesses react quickly to market conditions, and purchasing managers hold the most current and relevant insight into the company's view of the economy.
Deposit with your local payment systems