All eyes on US CB consumer confidence
The report will be out on August 25 at 17:00 MT time!
Instruments to trade: EUR/USD; USD/JPY; GBP/USD; USD/CAD
The consumer confidence has direct influence on consumer spending, which, in turn, plays the key role in the overall economic activity. The last report for July came out worse than analysts expected. It turned out 92.6, while the forecast was 94.5. That was obviously the coronavirus effect. New virus cases rose steadily during that time. However, these days things have changed. The infections' curve is declining. In addition, other economic indicators showed that the economy is rebounding and people are getting back to work. However, we can't be absolutely confident what the report will bring. Don't miss the USD move!
If the US consumer confidence is better than the forecasts, the USD will rise.
Otherwise – fall.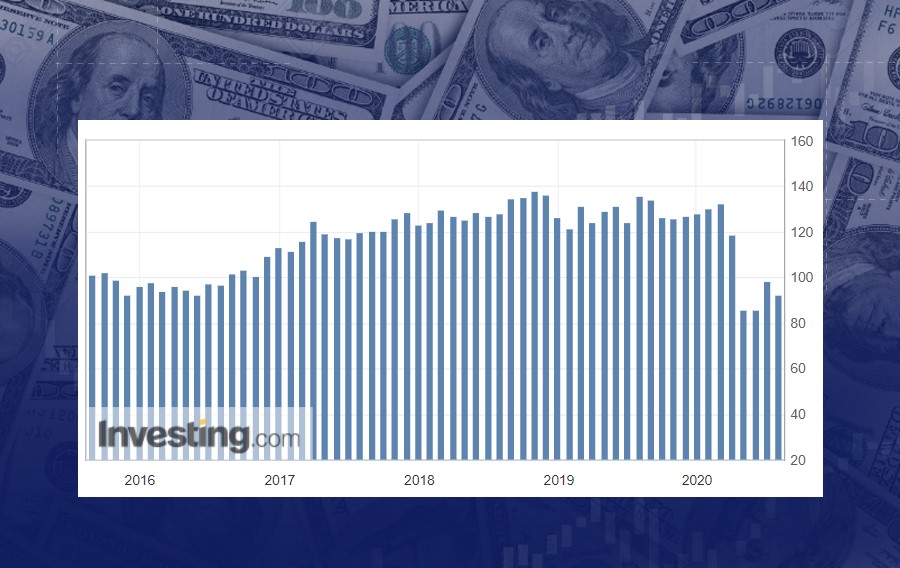 Similar
Latest news
Gold Rises as Central Banks Buy More
About 24% of global central banks intend to increase gold reserves in 2023. Rising inflation, geopolitical turmoil, and worries about interest rates are reasons to increase gold reserves.
US Evades Default This Time
Greetings to a brand new week full of events, economic releases and US debt frictions. We are here to tell you everything you need to know!
USD Gains Momentum
The US dollar index breaks one resistance after another. Read the report to learn the next target for the US dollar index!
Deposit with your local payment systems