American equities stand still on political uncertainty
On Friday, American futures were intact because a potential trade conflict put pressure on market participants.
The S&P 500 futures tacked on 0.05% hitting 2,756.75, while Dow futures went down 0.07% being worth 24,907.0. Additionally, tech heavy Nasdaq 100 futures headed south 0.03% reaching 7,08.25.
Donald Trump has made a decision to have national security adviser H.R. McMaster fired. It appears to be the latest in a marathon of White House fires as well as resignations. The previous week ex-economic adviser Gary Cohn resigned having openly criticized Trump's duties on aluminum and steel, while Secretary of State Rex Tillerson was sacked a bit earlier this week.
Fears of over a potential trade conflict also kept weighing on market participants. An import duty on steel and aluminum imposed by Trump has left investors on edge. Nevertheless, Canada and Mexico are enjoying a sudden exemption because the current administration would like to negotiate a trade agreement. Apparently, more duties could spur worries of a global trade feud and also put pressure on investor appetite for risky assets.
Qualcomm turned to be among the leading gainers in pre-market trade, soaring 4.36% following news that ex-chairman of the firm, Paul Jacobs is looking for funding for a buyout. Additionally, software company Adobe Systems Incorporated rallied 4.86% after a stronger than anticipated first quarter. At the same time semiconductor Micron Technology managed to grow 2.40%
Overstockcom Inc went down 12.55% having reported a 13% sag in the fourth quarter profit, while Chinese e-commerce giant Alibaba headed south 0.65%.
In the European Union equities rallied. Germany's DAX went up 0.48%, France's CAC 40 managed to surge 0.04%, while the FTSE 100 added 0.10% in London. As for the pan-European Euro Stoxx 50, the given benchmark acquired 0.19%, Spain's IBEX 35 stood still.
Similar
Latest news
The US Dollar Is Correcting
Inflation in Europe was released better than the forecast. The preliminary fact was published at 4.3%. What's happening in the markets?
Bearish Signal For The USD
XAUUSD fell below 1900 for the first time since March 2023. Meanwhile, the US dollar index gives a bearish signal. Read the full report to learn more!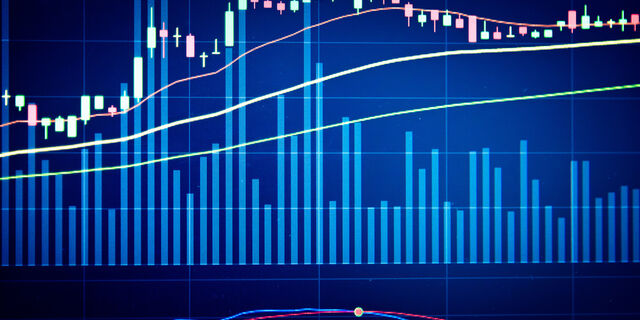 Deposit with your local payment systems