Australian Quarterly Private Capital Expenditure will be announced at 02:30 MT time on Thursday.
Instruments to trade: AUD/USD, AUD/JPY, AUD/NZD, AUD/CHF
Another interesting indicator that deserves attention is the Australian Private Capital Expenditure. It is released on a quarterly basis and reflects the total value of new capital expenses made by private enterprises. While not as eloquent in the economic context as the primary indicators, it is a first-hand signal of market changes. "First-hand" here does not only mean the objectivity of this figure, but also the fact that it often comes as an early precursor and an alert of significant economic trends. Logically, private businesses have all there is at stake, they react first if something looms and change their investment plans accordingly. Therefore, if the capital expenditures decline, it reflects a gloomy economic outlook for Australian businesses. On the other hand, if they choose to invest more, it means they are confident that the future holds positive outcomes.
If the indicator comes higher-than-expected, that will support the AUD;
If the indicator is lower, the AUD may fall.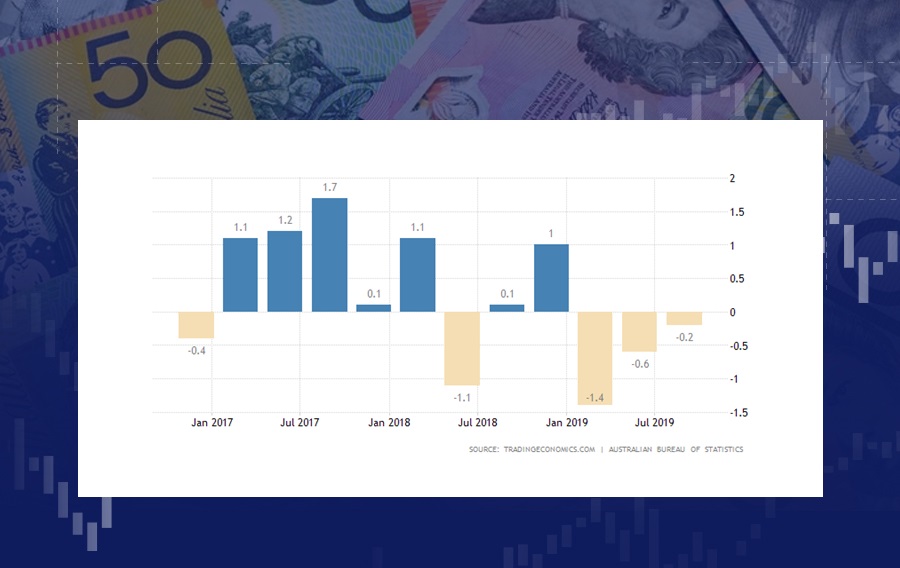 Similar
Soon Bullish Rally for Gold
The winter is coming, and risky markets expect a rally to come with it. Will this December be bullish for stocks, crypto, and gold? A pack of news will surely help you out.
The Worst Day for Bears Ever
Bloomberg says yesterday's movement was so far the wildest. It was the first time in history for the US500 to crash by 2% and close the day 2.8% above the neutral line. There're several possible reasons for the move.
Latest news
Market Crash Incoming?
This week may be the most important since the year started as the Fed assess the economic outlook and the US presents fresh NFP readings.
What Currency Will Overperform?
S&P Global, a private banking company, will release a monthly change in British Flash Manufacturing Purchasing Managers Index (PMI) on January 24, 11:30 GMT+2. The index is a leading indicator of economic health as businesses react quickly to market conditions, and purchasing managers hold the most current and relevant insight into the company's view of the economy.
Deposit with your local payment systems