Australia's iron ore export is forecast at record high
According to the recent report by the Australian Department of Industry, the country is forecast to earn around 136 billion Australian dollars from the ore exports this year. If it happens, it will mark a new record for the ore-producing continent.
It's not a secret that Australia is the largest iron ore producer in the world. Driven by the stabilization of the demand from the largest iron ore producers – China and India, the production levels have increased. Post-shutdown euphoria adds fuel to the prices of iron ore as well. Now, the government expects the export volumes to grow to 1.1 billion tonnes by 2025-2026 due to new mines opening in Western Australia.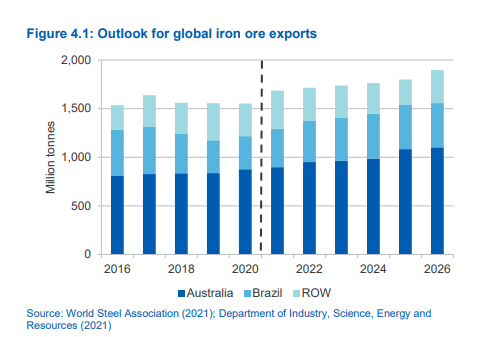 The optimistic forecasts improve the long-term outlook for Australia, as they signal a rapid recovery from the pandemic. This factor may add bullish momentum to the Australian dollar, which is currently trading above the weekly support of 0.76. The strength of the USD pulled AUD/USD lower from the long-term trendline. However, the situation can change. If bulls try to take over the market once again, they will push the currency pair to 0.7830.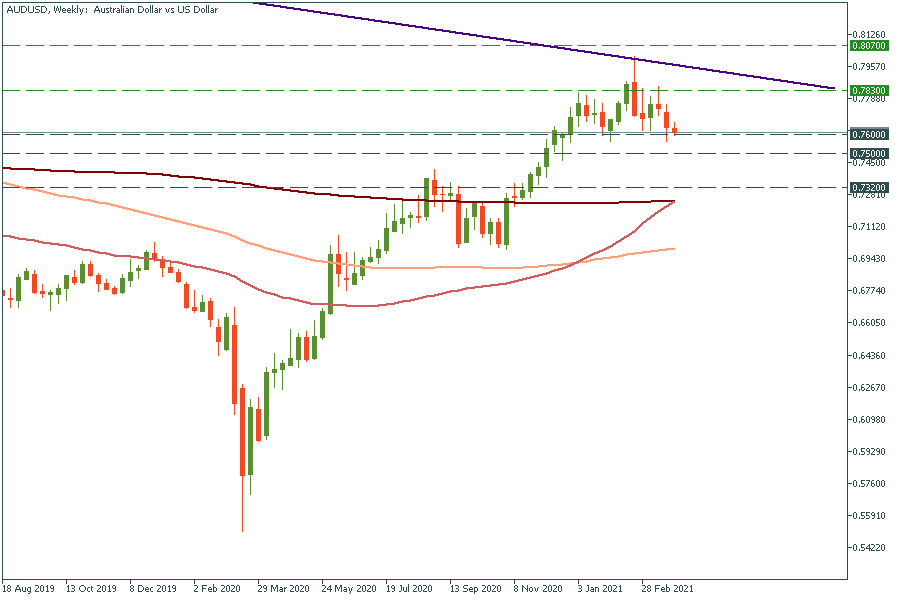 Similar
So Much News to Follow This Week
Hello, and welcome to the last week of August. We found the best news and collected the most impactful events for you to stay on the top of the market. Let's go!
Finally, Some Good Events to Trade
Jackson Hole, ten PMI releases, and the BRICS summit. This week will be full of market movements, and we will be there to trade them. Get ready, and let's roll!
Latest news
The Yen Sets New Lows
The Japanese yen fell to its lowest level against the US dollar in 33 years. Read the full report to learn the next target for USDJPY!
BlackRock CEO Supports The USD
BlackRock CEO forecasts the Fed may have to raise rates further. The US dollar index (DXY) gains 130 points today. Read the full report to get more fresh news and technical analysis!
Deposit with your local payment systems