Bitcoin and Etherum keep falling due to new restrictions
The crypto sphere keeps bringing new challenges to investors. It is too early to tell about positive trends as all of the top coins were in the red zone in the beginning of September. One of the main reasons this week is the restrictions of the US Securities and Exchange Commission against trading in bitcoin-based exchange-traded funds (ETF). The most representative out of them, Bitcoin Tracker One and Ether Tracker One were suspended on Sunday. As a result, Bitcoin closed at $6306.37 and Ethereum closed at $192.37 on Monday, lower than before. The SEC explains this move as the protection of the investors.
The overall market capitalization of cryptocurrency experiences a huge drop from $800 billion in January to $196 billion now. The experts' opinion on its future varies from the total negativity to the optimistic hopes. Financial analyst Wolf Richter in his blog refers to the digital assets as "a big joke", meaning that everyone can influence its market by creating new currencies and forks.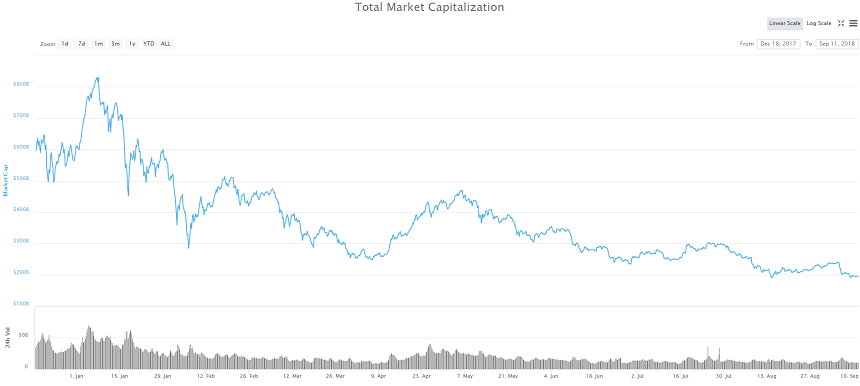 Total market capitalization of cryptocurrencies
However, there's a more hopeful approach. During the meeting of the EU Economic and Financial Affairs Council (ECOFIN) on September 7 European Commission vice-president Vladis Dombrovskis said that crypto assets play an important role for today's economy, so the current market instability just shows how volatile they are. He also announced the development of crypto asset regulatory mapping project by European Supervisory Authorities for categorizing digital assets.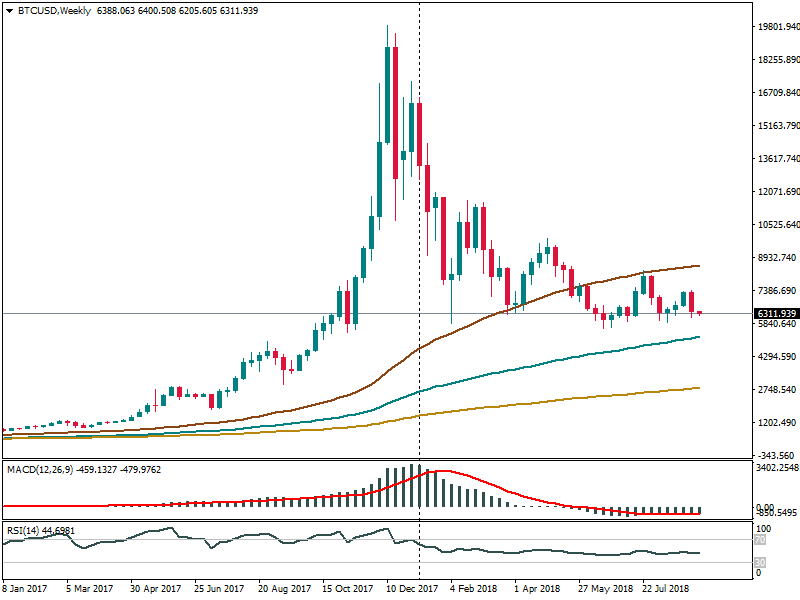 BTC/USD, Weekly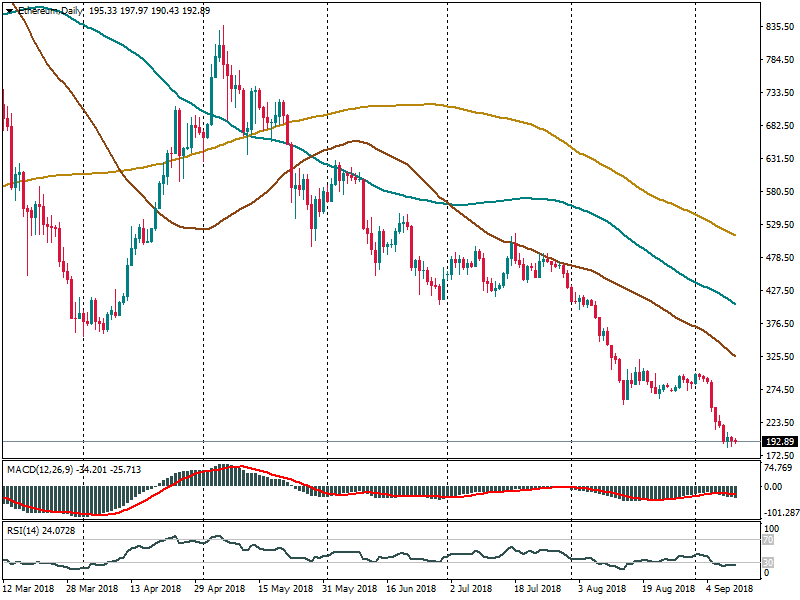 ETH/USD, Daily
Similar
How to trade the JPY?
Happy Friday, traders! Are you ready to trade at the end of the week? Here's what you need to know before you start:
Latest news
Deposit with your local payment systems