British equities rally, as US-China trade clashes recede
On Wednesday, British equities concluded a volatile trading day with sound profits because market participants generally appreciated Donald Trump's quite dovish tone on China's investments in America that relieved worries of a full-fledged trade feud.
The FTSE 100 index ascended by 1.1% hitting 7,621.69 having dived to 7,512.03 earlier.
The currency pair GBP/USD went down to $1.3136 versus Tuesday's outcome of $1.3222.
American equities had swung between minor profits and dips early in Wednesday's trading session, although they were sent abruptly higher following news that the current presidential administration has backed away from urging executive authority to impose a hard clampdown on China's investments in America. As a senior administration official revealed, US leader is going to rely on currently existing laws rather than something different, stricter measures, which were feared to initiate a dispute between America and China.
The London benchmark soar was also driven by energy companies. Another factor was crude, which proceeded with its surge. West Texas Intermediate crude CLQ8 managed to ascend by 3.4% hitting $72.92 on Wednesday, keeping to its highest value since November 2014, after American supply data disclosed a larger-than-anticipated sag in stockpiles.
Earlier in the day equities wear suppressed by worries that tensions between China and the United States will evolve into a trade conflict.
The equities of crude giants BP PLC BP as well as Royal Dutch Shell PLCRDSB managed to ascend respectively by 3.4% and 2.8%.
Whitbread PLC WTB headed north by 3.4% after the Costa Coffee as well as Premier Inn parent posted a 3.2% soar in total first-quarter sales.
J Sainsbury PLC SBRY managed to tack on by 3.3% after Barclays had the supermarkets chain raised from equal-weight to overweight, as Dow Jones Newswires revealed.
Additionally, Bunzl PLC BNZL sagged by 1.3%.
Similar
Italian budget fears suppress stocks
On Wednesday, Italian stocks led losses in the European Union right after the country's deputy prime minister told that Rome considers breaking EU fiscal rules, thus masking early revenue powered by optimism around the US-China trade conflict…
Latest news
The US Dollar Is Correcting
Inflation in Europe was released better than the forecast. The preliminary fact was published at 4.3%. What's happening in the markets?
Bearish Signal For The USD
XAUUSD fell below 1900 for the first time since March 2023. Meanwhile, the US dollar index gives a bearish signal. Read the full report to learn more!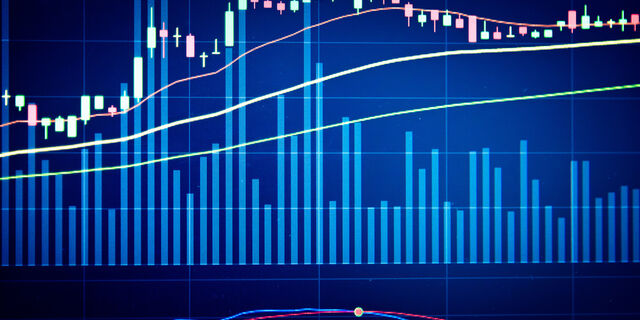 Deposit with your local payment systems