CAD: Canada Reveals Labor Data
What will happen?
Canada will reveal its jobless rate and employment change for June on July 9, 15:30 MT. What do these indicators mean? Well, the jobless rate shows the percentage of people who are unemployed and actively seeking a job, while employment change reveals how many people have become employed. The unemployment rate in Canada increased to 8.2% in May from 8.1% in April, in line with market expectations. Employment dropped by 68,000, with a major part of the decline in part-time work (-54,000).
How to trade on Canada's employment data?
The better the labor data is – the more chances the Bank of Canada will tighten the policy, which in turn will push the Canadian dollar up.
If the jobless rate is less and employment change is greater than forecasted, the CAD will rise.
Otherwise, the CAD will fall.
Instruments to trade: USD/CAD, CAD/JPY, EUR/CAD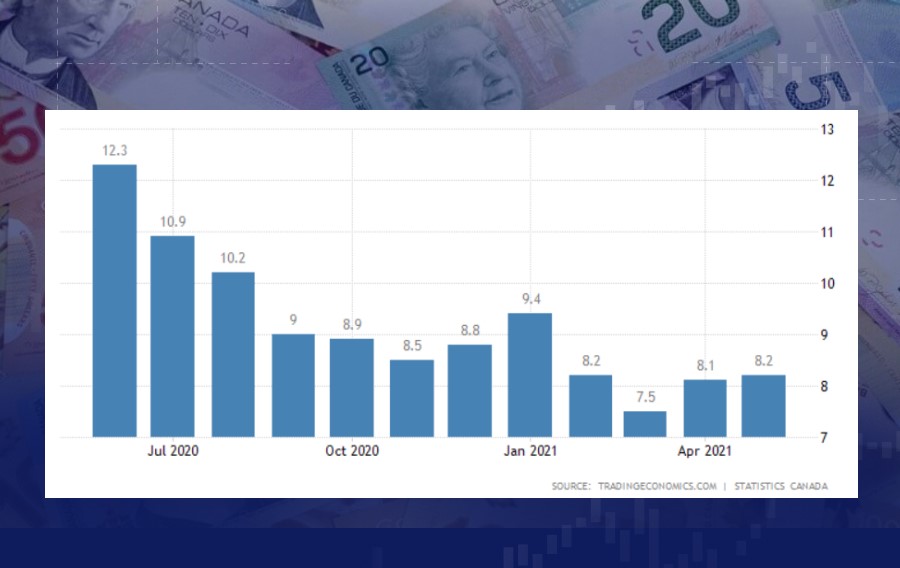 Similar
Latest news
Gold Rises as Central Banks Buy More
About 24% of global central banks intend to increase gold reserves in 2023. Rising inflation, geopolitical turmoil, and worries about interest rates are reasons to increase gold reserves.
US Evades Default This Time
Greetings to a brand new week full of events, economic releases and US debt frictions. We are here to tell you everything you need to know!
USD Gains Momentum
The US dollar index breaks one resistance after another. Read the report to learn the next target for the US dollar index!
Deposit with your local payment systems