China's exports demonstrate the biggest dive for two years
In February, China's exports went down following a shocking rebound in January. As for imports, they declined for a third month in a row, backing anxiety over whether China and America can tackle deep differences over trade.
In February, China's exports are anticipated to have slumped by 4.8% from 2018 after January's 9.1% leap.
Such a tumble would be the greatest since December 2016. It drops a hint at a further weakening in global demand.
In February, imports are anticipated to have gone down by 1.4% from 2018 in contrast with January's 1.5% dip.
Firmer-than-anticipated imports could enable some China watchers to ascertain that the Chinese economy is demonstrating signs of bottoming out responding to a pack of stimulus measures last year.
However, most experts usually caution that China's data early in 2018 can be extremely distorted by the timing of the Lunar New Year holidays because at that time some businesses speed up their shipments or scale back output prior to shutting for a extended break.
As follows from factory surveys, imports and exports are going to remain dismal in the nearer future, with February's official indicator indicating that export orders tumbled to their weakest value since the global financial downtime.
In February, China's total trade surplus tumbled steeply to $26.38 billion from $39.16 billion in January.
In response to soaring global and domestic pressure, this week the Chinese cabinet uncovered a 2019 economic surge objective of 6.0%-6.5%, down from an actual 6.6% last year, which appears to be the slowest tempo for almost 30 years.
On Tuesday, Premier Li Keqiang told parliament that China is going to shore up the Chinese economy through billions of dollars in extra tax cuts as well as infrastructure spending. What's more, the Chinese government will decrease real interest rates.
Similar
News for The Week
US stock markets started falling, while the US dollar is rising. What to expect from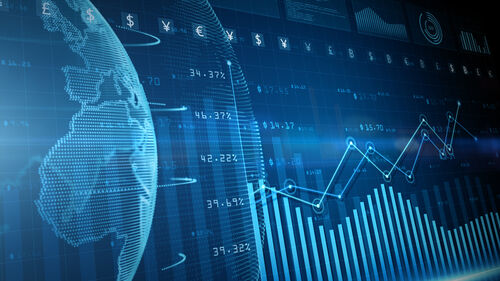 Analysts Waiting China to Decrease the Rate
Key market players expect China to start decreasing the rate and giving liquidity to the markets. China is actively pushing to switch to the stimulative monetary policy. What's going on right now? Read it in our new review.
The Market Flies on News
Be aware this day is filled with PMI releases, so the market may act quite unpredictably. Still, there's something you should know:
Latest news
The US Dollar May Decline
Mester (Fed) says the Fed will have to raise rates again this year. However, the US dollar index shows signs of a short-term decline. Read the full article and learn more!
NFP, Oil, and US Stocks Highlight This Week
Welcome to the first week of October!  As usual, at the start of the week, we are looking for valuable insights that will bring us profits in trading. Let's observe the main events. 
The US Dollar Is Correcting
Inflation in Europe was released better than the forecast. The preliminary fact was published at 4.3%. What's happening in the markets?
Deposit with your local payment systems