China buys zero American soybeans in November
In November, Chinese soybean imports from America dived to zero. It happened for the first time since the trade clash between the world's two leading economies started that the world's number one soybean purchaser, China has imported no American supplies.
Instead, the Asian country rushed to Brazilian imports for the purpose of replacing the American cargoes, as follows from Monday's customs data.
In November, China purchased 5.07 million tons of soybeans from Brazil, which appears to be 80% more than last year's outcome of 2.76 million tons. That's what follows from data provided by the General Administration of Customs.
Besides this, American imports dived from 4.7 million tons in November last year and also declined from October's reading of 67,000 tons.
The world's major soybean purchaser, China normally gets most of its oilseed imports from America in the last quarter of the year because the American harvest shows up in the market. The United States was used to being the second-largest supplier of soybeans to this Asian country and the trade accounted for $12 billion last year.
However, purchases have decreased since the Chinese cabinet placed an extra 25% levy on American imports on July 6, responding to levies slapped by the American government on Chinese products. China had to ramp up its Brazilian purchases with the aim of filling the gap.
The Chinese government resumed purchasing American goods earlier this month, after the two world's leaders agreed on December 1 to a truce in their trade conflict. However, the hefty duties on American goods are in place.
China utilizes soybeans as an animal feed ingredient soymeal for its huge livestock herds.
China has managed to maintain relatively high soybean inventories even as purchasers shunned American cargoes through the Brazilian alternative, and as African swine fever has terminated pig herds, affecting demand for animal feed.
Similar
News for The Week
US stock markets started falling, while the US dollar is rising. What to expect from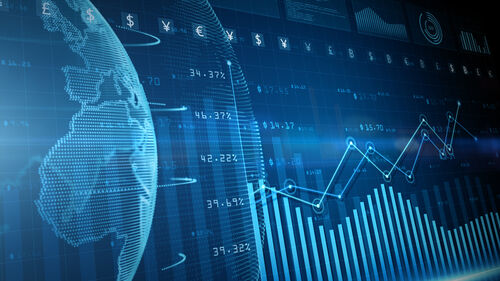 Analysts Waiting China to Decrease the Rate
Key market players expect China to start decreasing the rate and giving liquidity to the markets. China is actively pushing to switch to the stimulative monetary policy. What's going on right now? Read it in our new review.
The Market Flies on News
Be aware this day is filled with PMI releases, so the market may act quite unpredictably. Still, there's something you should know:
Latest news
The Yen Sets New Lows
The Japanese yen fell to its lowest level against the US dollar in 33 years. Read the full report to learn the next target for USDJPY!
BlackRock CEO Supports The USD
BlackRock CEO forecasts the Fed may have to raise rates further. The US dollar index (DXY) gains 130 points today. Read the full report to get more fresh news and technical analysis!
Deposit with your local payment systems