China demonstrates record trade surplus with America
In June, China's trade surplus with America established another record because exports speeded up broadly. The given outcome could further worsen a fierce trade conflict with the United States.
The given data showed up after on Tuesday the US government made up its mind to increase the stakes in its everlasting trade feud with China, stressing it would impose 10% duties on an additional $200 billion worth of China's export. Among the victims were a lot of consumer items.
As a matter of fact, China's trade surplus with America, which appears to be the center of the duty conflict, extended to a record monthly maximum of $28.97 billion in contrast with May's reading $24.58. It follows from Reuters calculations built around official data tracing back to 2008.
US leader has wanted the Chinese government to diminish its trade surplus with his country, and the latest outcome could further spark trade tensions after the previous week both countries imposed tit-for-tat duties on $34 billion of each other's products. The US government has warned it can ultimately put duties on more than $500 billion worth of China's products – approximately the total amount of American imports from China in 2017.
The given dispute has affected global financial markets, spurring concerns that a full-fledged trade conflict could impact the global economy. Apparently, Chinese equities sank, and the Chinese Yuan currency tumbled, although recently there have been signs that the PBOC is moving to have the currency's dips slowed.
In June, China's exports ascended by 11.3% from 2017, confounding estimates for a 10% soar as follows from the latest Reuters survey of 39 experts, and down from May's 12.6% leap.
After a firm start to the year, surge in China's exports has speeded down, and it's believed to face more pressure from the first round of American duties.
Similar
News for The Week
US stock markets started falling, while the US dollar is rising. What to expect from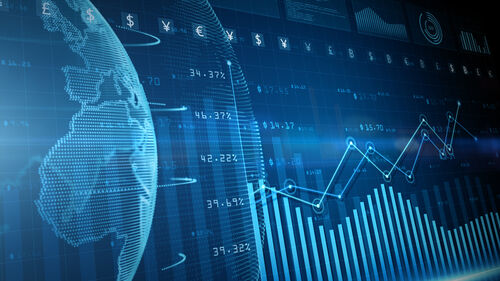 Analysts Waiting China to Decrease the Rate
Key market players expect China to start decreasing the rate and giving liquidity to the markets. China is actively pushing to switch to the stimulative monetary policy. What's going on right now? Read it in our new review.
The Market Flies on News
Be aware this day is filled with PMI releases, so the market may act quite unpredictably. Still, there's something you should know:
Latest news
The Yen Sets New Lows
The Japanese yen fell to its lowest level against the US dollar in 33 years. Read the full report to learn the next target for USDJPY!
BlackRock CEO Supports The USD
BlackRock CEO forecasts the Fed may have to raise rates further. The US dollar index (DXY) gains 130 points today. Read the full report to get more fresh news and technical analysis!
Deposit with your local payment systems