China's retail sales surge dives to 16-year minimum
On Wednesday, China posted shockingly weaker surge in retail sales as well as industrial output for April, thus increasing pressure on the Chinese cabinet to roll out more stimulus because the trade conflict with America escalates.
Clothing sales headed south for the first time since 2009, dropping a hint that Chinese consumers were getting more worried about the Chinese even before an American tariff lift on Friday increased stress on China's struggling exporters.
In April, total retail sales headed north by up to 7.2% from 2018, which is the slowest tempo since May 2003, as data from the National Bureau of Statistics revealed. The given outcome it undershot March's reading of 8.7% as well as estimates of 8.6%.
According to the data, customers were currently starting to cut back spending on everyday products, in particular, cosmetics and personal care, while proceeding with shunning more costly items such as vehicles.
In general, Chinese data for April mostly indicated a loss of momentum, following shockingly positive March results had backed hopes that the Chinese economy was gradually getting back onto firmer footing and would need less policy support.
In April, surge in industrial output speeded down more than anticipated to 5.4% on-year, rebounding from a 4-1/2-year maximum of 8.5% in March that some experts had thought was driven by seasonal as well as temporary factors.
Experts had predicted output would tack on by 6.5%.
Motor vehicle output dived by 16% as demand decreased, with sedan output heading south by about 18.8% that appears to be the steepest dive since September 2015. This week industry data disclosed that car sales went down by 14.6% in April, which happens to be the 10th losing month in a row.
Similar
News for The Week
US stock markets started falling, while the US dollar is rising. What to expect from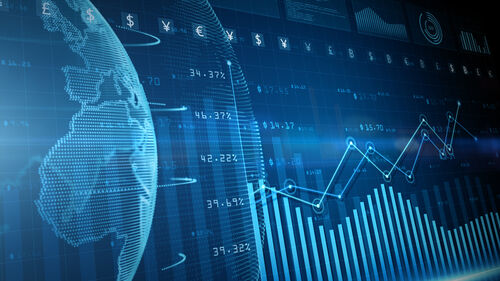 Analysts Waiting China to Decrease the Rate
Key market players expect China to start decreasing the rate and giving liquidity to the markets. China is actively pushing to switch to the stimulative monetary policy. What's going on right now? Read it in our new review.
The Market Flies on News
Be aware this day is filled with PMI releases, so the market may act quite unpredictably. Still, there's something you should know:
Latest news
The Yen Sets New Lows
The Japanese yen fell to its lowest level against the US dollar in 33 years. Read the full report to learn the next target for USDJPY!
BlackRock CEO Supports The USD
BlackRock CEO forecasts the Fed may have to raise rates further. The US dollar index (DXY) gains 130 points today. Read the full report to get more fresh news and technical analysis!
Deposit with your local payment systems