China's exports speed up notwithstanding escalating trade war
In July, China's exports managed to ascend more than anticipated notwithstanding American tariffs. As a result, its closely watched surplus with America was still near record maximums because the world's two leading economies ramped up a bitter clash that some worry could impact global surge.
In the recent move by US leader to apply pressure to the Chinese government to consider trade concessions, the US authorities are braced for collecting 25% duties on another $16 billion in China's products on August 23.
On Wednesday, China's data is expected to come up with the first readings of the entire trade picture for the world's number two economy, since American duties on $34 billion of China's products came true on July 6.
Simultaneously, China's exports for July tacked on a bigger than anticipated 12.2% year-on-year, demonstrating little tariff influence for now and also surpassing June's 11.2% soar and experts' hopes in a Reuters survey for 10% surge.
By the way, China's surplus with America dived just marginally to $28.09 billion in July from June's record outcome of $28.97 billion. The US government has long criticized the trade surplus of China with America and has demanded the opponent reduced it.
Those demands could get even harsher if the Yuan's steep sink for the last time raises the anger of America that previously often criticized the Chinese government for manipulating its national currency for the purpose of gaining unfair trade advantages.
Market experts tell that China happens to be taking a more hands-off stance to its national currency that market its worst 4-month dive between April and July and also has ensured some reprieve for exporters against the backdrop of the soaring trade tensions.
Some financial analysts tell that the Chinese government will probably resist utilizing its closely managed asset as a tool in the trade dispute.
Similar
News for The Week
US stock markets started falling, while the US dollar is rising. What to expect from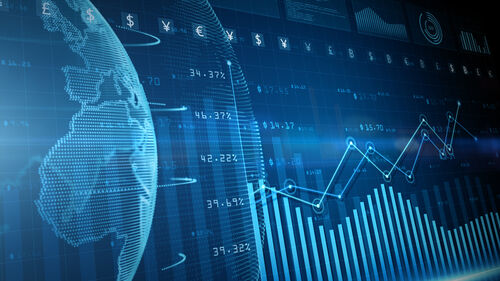 Analysts Waiting China to Decrease the Rate
Key market players expect China to start decreasing the rate and giving liquidity to the markets. China is actively pushing to switch to the stimulative monetary policy. What's going on right now? Read it in our new review.
The Market Flies on News
Be aware this day is filled with PMI releases, so the market may act quite unpredictably. Still, there's something you should know:
Latest news
The Yen Sets New Lows
The Japanese yen fell to its lowest level against the US dollar in 33 years. Read the full report to learn the next target for USDJPY!
BlackRock CEO Supports The USD
BlackRock CEO forecasts the Fed may have to raise rates further. The US dollar index (DXY) gains 130 points today. Read the full report to get more fresh news and technical analysis!
Deposit with your local payment systems