China's industrial output surge dives to 17-year minimum
For the first two months of 2019, surge in China's industrial output went down to a 17-year minimum, thus indicating further weakness in the world's number two economy. It will most probably provoke more support measures from the Chinese cabinet.
However, a mixed pack of key data on Thursday also demonstrated that property investment is ascending, while overall retail sales turned out to be sluggish, although steady, dropping a hint that the Chinese economy isn't in the midst of a steeper deceleration at present.
China is increasing assistance for the national economy because 2019 surge seems braced for hitting 29-year minimums, although support measures are taking time to come into effect. The vast majority of experts are assured that activity might not convincingly stabilize until the middle of 2019.
The previous week the country's premier Li Keqiang announced hundreds of billions of dollars in extra tax trims as well as infrastructure spending, even as China's statesmen told they wouldn't resort to huge stimulus like in the previous years that produced swift recoveries in this Asian country and firm reflationary pulses around the globe.
The latest data should partially soothe worries regarding a steep deceleration at the beginning of 2019. However, the near-term outlook still seems dismal.
By the way, Capital Economics along with others stressed that infrastructure investment hasn't become better as much as hoped after the Chinese cabinet started a fast-tracking road as well as rail projects in 2018, thus increasing the risk of a milder-than-anticipated rebound in construction when work continues in warmer weather.
As a matter of fact, industrial output went up by 5.3% in January-February, which is less than anticipated and also the slowest tempo since early 2002. Surge had been anticipated to speed down to 5.5% from December's reading of 5.7%.
Similar
News for The Week
US stock markets started falling, while the US dollar is rising. What to expect from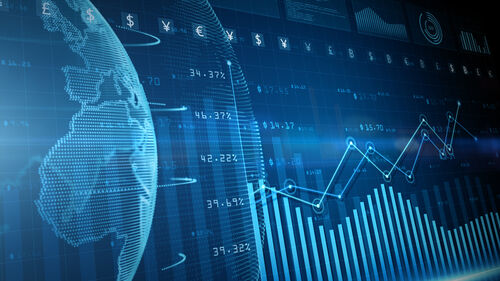 Analysts Waiting China to Decrease the Rate
Key market players expect China to start decreasing the rate and giving liquidity to the markets. China is actively pushing to switch to the stimulative monetary policy. What's going on right now? Read it in our new review.
The Market Flies on News
Be aware this day is filled with PMI releases, so the market may act quite unpredictably. Still, there's something you should know:
Latest news
The Yen Sets New Lows
The Japanese yen fell to its lowest level against the US dollar in 33 years. Read the full report to learn the next target for USDJPY!
BlackRock CEO Supports The USD
BlackRock CEO forecasts the Fed may have to raise rates further. The US dollar index (DXY) gains 130 points today. Read the full report to get more fresh news and technical analysis!
Deposit with your local payment systems