China's March exports rebound to five-month maximum
In March, China's exports managed to rebound, although imports decreased for the fourth month in a row and at a steeper tempo, painting rather a mixed picture of the Chinese economy because trade negotiations with America reach their endgame.
Market participants are hoping for more signs of economic recovery in China to soothe fears about decelerating global surge, after this week the IMF had its 2019 world outlook downgraded for the third time.
However, veteran China watchers had told that export gains might occur because of seasonal factors than any unexpected turnaround in lackluster global demand because shipments were anticipated to head north after long holidays in February.
From 2018, March exports went up by 14.2%, as customs data revealed on Friday, which appears to be the strongest surge for five months. Marker experts had expected a 7.3% jump after February's 20.8% tumble.
However, China's imports headed south more than anticipated, suggesting its domestic demand is still poor. As for imports, they decreased by 7.6% from 2018, which is worse than experts' estimates for a 1.3% dive and extending from February's 5.2% tumble.
It left China with a trade surplus of $32.64 billion for the month that appears to be greater than estimates of $7.05 billion.
Exports went up by 1.4% from 2018 in the first quarter, while imports decreased by 4.8%.
As follows from China factory surveys for the previous month, demand was actually improving abroad and at home, dropping a hint that government stimulus measures might be starting to take hold.
While export orders were still sluggish, there were indications that a long spell of contraction was receding even as trade negotiations with America were demonstrating progress.
Similar
News for The Week
US stock markets started falling, while the US dollar is rising. What to expect from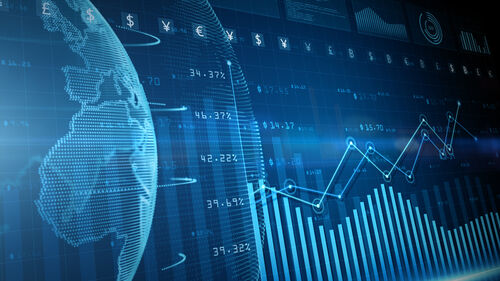 Analysts Waiting China to Decrease the Rate
Key market players expect China to start decreasing the rate and giving liquidity to the markets. China is actively pushing to switch to the stimulative monetary policy. What's going on right now? Read it in our new review.
The Market Flies on News
Be aware this day is filled with PMI releases, so the market may act quite unpredictably. Still, there's something you should know:
Latest news
The Yen Sets New Lows
The Japanese yen fell to its lowest level against the US dollar in 33 years. Read the full report to learn the next target for USDJPY!
BlackRock CEO Supports The USD
BlackRock CEO forecasts the Fed may have to raise rates further. The US dollar index (DXY) gains 130 points today. Read the full report to get more fresh news and technical analysis!
Deposit with your local payment systems