China's March services activity accelerates to 14-month maximum in a further sign of recovery
In March, activity in China's services sector rallied to a 14-month maximum because demand improved abroad and at home, a private business poll revealed on Wednesday, thus contributing to signs that government stimulus measures are gradually coming into effect.
However, experts cautioned that it's too early to ascertain if the Chinese economy has turned the corner, with numerous companies cautious on whether there'll be much improvement in 2019 or not.
Eventually, the Caixin/Markit services purchasing managers' index ascended to 54.4 that appears to be the highest value since January 2018 and also up from February's reading of 51.1. By the way, the 50-mark that separates contraction from ascend.
Survey respondents told that activity was being backed by firmer demand, fresh state policies as well as improved access to financing.
The findings turned out to be mostly in line with those of an official indicator on the non-manufacturing sector published on Sunday that revealed services activity tacked on in March because new orders rallied more rapidly. In particular, construction demonstrated strength, probably reflecting government attempts to fast-track more infrastructure projects to back domestic demand.
Additionally, both official as well as private manufacturing polls suddenly got back to surge in March, driving expectations that China's downturn might be bottoming out.
The private services poll revealed that total orders headed north to 14-month maximum, with solid surge in export sales for the country's service providers.
However, surge in operating costs kept outpacing prices charged by services businesses, gauging constant pressure on their revenue margin.
Eventually, business confidence tacked on, although stayed weaker than longer-term trends. 18% of respondents hoped business activity would be higher in a year.
Similar
News for The Week
US stock markets started falling, while the US dollar is rising. What to expect from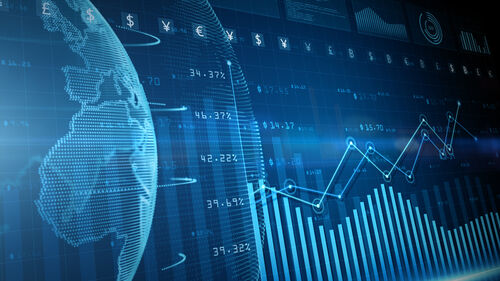 Analysts Waiting China to Decrease the Rate
Key market players expect China to start decreasing the rate and giving liquidity to the markets. China is actively pushing to switch to the stimulative monetary policy. What's going on right now? Read it in our new review.
The Market Flies on News
Be aware this day is filled with PMI releases, so the market may act quite unpredictably. Still, there's something you should know:
Latest news
The Yen Sets New Lows
The Japanese yen fell to its lowest level against the US dollar in 33 years. Read the full report to learn the next target for USDJPY!
BlackRock CEO Supports The USD
BlackRock CEO forecasts the Fed may have to raise rates further. The US dollar index (DXY) gains 130 points today. Read the full report to get more fresh news and technical analysis!
Deposit with your local payment systems