China's producer inflation speeds down in October
In October, China's factory-gate inflation decelerated for the fourth month due to cooling domestic demand as well as manufacturing activity, thus indicating that the country's government would probably come up with more growth-boosting measures against the backdrop of trade frictions with America.
Meanwhile, in October, consumer prices rallied at the same tempo pace from September, with food prices steady, as National Bureau of Statistics revealed.
A gauge of the prices companies receive for their services and products, the producer price index managed to ascend by 3.3% in October from 2017, diving from September's reading of 3.6%.
Market analysts had generally expected the October producer price inflation rate to go down to 3.3%. The PPI rallied by 0.4% on a month-to-month basis.
Soaring import prices will probably apply some pressure to producer prices, although it's not enough to prevent PPI inflation from diving, as some market experts pointed out.
In China, economic momentum has been receding for the last months. The previous week the country's leader Xi Jinping told that the world's number two economy is experiencing strengthening downward pressure.
For the last time, underlying factory-gate inflation has been affected by receding consumption, with China's fixed-asset investment surge hovering around record minimums and also industrial profit surge decelerating for the fifth month in a row in October.
The Chinese government's crackdown on financial risks has somewhat speeded down credit demand, while a lot of mid-sized businesses have struggled to pass on higher prices to their clients.
Official and private factory polls have demonstrated a serious months-long downturn on export orders, hinting that China's escalating trade clash with America is starting to affect Chinese businesses.
As a matter of fact, raw material prices headed north by about 6.7% last month from 2017, declining from a 7.3% profit in September.
Similar
News for The Week
US stock markets started falling, while the US dollar is rising. What to expect from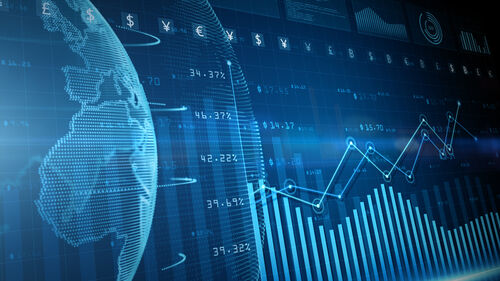 Analysts Waiting China to Decrease the Rate
Key market players expect China to start decreasing the rate and giving liquidity to the markets. China is actively pushing to switch to the stimulative monetary policy. What's going on right now? Read it in our new review.
The Market Flies on News
Be aware this day is filled with PMI releases, so the market may act quite unpredictably. Still, there's something you should know:
Latest news
The Yen Sets New Lows
The Japanese yen fell to its lowest level against the US dollar in 33 years. Read the full report to learn the next target for USDJPY!
BlackRock CEO Supports The USD
BlackRock CEO forecasts the Fed may have to raise rates further. The US dollar index (DXY) gains 130 points today. Read the full report to get more fresh news and technical analysis!
Deposit with your local payment systems