Chinese data is full of surprises
China will publish manufacturing and non-manufacturing PMIs on December 31, at 3:00 MT time.
Instruments to trade: USD/CNH, EUR/CNH
Manufacturing and non-manufacturing PMIs are indicators that show how businesses in China see the current situation in the industry. Their calculations are based on surveys of a big number of purchasing managers in the manufacturing and services industries. If the index is bigger than 50, the industry is expanding. Alternatively, if the index is lower than 50, the industry is contracting. Besides indicators' direct impact on the Chinese yuan, these indicators tend to determine the risk sentiment during the Asian trading session. Last time, both indicators came out higher than the forecasts. While manufacturing PMI reached 52.1 (vs. the forecast of 51.6), non-manufacturing PMI rose to 56.4 (vs. 56 points expected). Despite that, the CNH weakened back then. This time, due to the lack of events and pre-holiday mood, the situation may be completely different.
If the indicators are higher than the forecasts, the CNH will strengthen;
In case of an alternative scenario, CNH will weaken.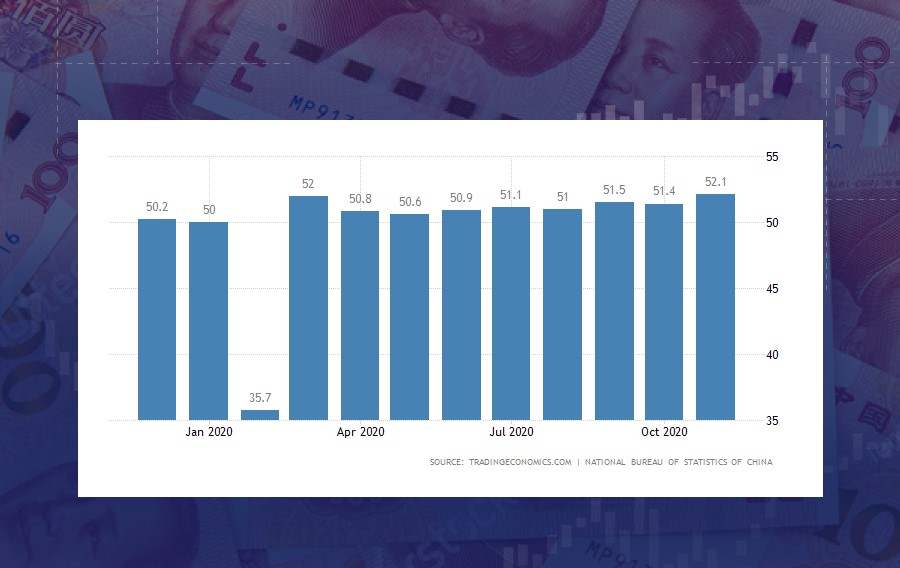 Similar
US Dollar Index at a 3-month Low
The USD weakened after Fed Chair Powell hinted at a slowdown of rate hikes, and stocks strengthened. What else is moving the markets today?
Latest news
Market Crash Incoming?
This week may be the most important since the year started as the Fed assess the economic outlook and the US presents fresh NFP readings.
What Currency Will Overperform?
S&P Global, a private banking company, will release a monthly change in British Flash Manufacturing Purchasing Managers Index (PMI) on January 24, 11:30 GMT+2. The index is a leading indicator of economic health as businesses react quickly to market conditions, and purchasing managers hold the most current and relevant insight into the company's view of the economy.
Deposit with your local payment systems