Chinese economy still experiences downward pressure
The Chinese economy still experiences downward pressure and the country's cabinet is going to counter it by deepening reforms as well as cutting taxes. That's what state television informed referring to Premier Li Keqiang's remark on Wednesday.
As a matter of fact, the Chinese economy managed to rally by up to 6.4% in the first quarter, confounding hopes for a further deceleration, with retail sales, investment, and factory output last month all soaring faster than anticipated after a raft of stimulus measures.
The country's Premier stressed that the Chinese cabinet already knows that the domestic economy is still exposed to downward pressure.
The Chinese statesman called for greater confidence, although added that the country's cabinet should avoid underestimating the difficulties in the national economy.
The world's number two economy is on the verge of deepening reforms, cutting red tape and also implementing large-scale tax trims for the purpose of helping companies, as Li pointed out.
In addition to this, China's major financial institution will most probably pause with the aim of evaluating conditions before making any further cuts in lenders' reserve requirements, although its easing policy bias is still intact. That's what policy insiders revealed to Reuters.
Market experts don't expect a steep revival in the world's number two economy due to the fact that a great number of private businesses grapple with high funding costs. Meanwhile, external demand might weaken in the nearer future as the world economy loses steam.
On Wednesday, China's major financial institution extended 267.4 billion yuan to some commercial financial institutions via its targeted medium-term lending facility because it seeks to provide struggling smaller businesses with a steady stream of financing.
Similar
News for The Week
US stock markets started falling, while the US dollar is rising. What to expect from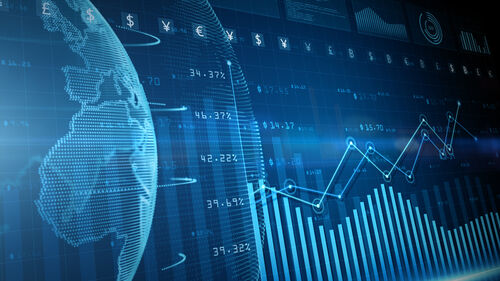 Analysts Waiting China to Decrease the Rate
Key market players expect China to start decreasing the rate and giving liquidity to the markets. China is actively pushing to switch to the stimulative monetary policy. What's going on right now? Read it in our new review.
The Market Flies on News
Be aware this day is filled with PMI releases, so the market may act quite unpredictably. Still, there's something you should know:
Latest news
The Yen Sets New Lows
The Japanese yen fell to its lowest level against the US dollar in 33 years. Read the full report to learn the next target for USDJPY!
BlackRock CEO Supports The USD
BlackRock CEO forecasts the Fed may have to raise rates further. The US dollar index (DXY) gains 130 points today. Read the full report to get more fresh news and technical analysis!
Deposit with your local payment systems