Ethereum: faster than Bitcoin
What happened?
Until April, Bitcoin and Ethereum were having very similar trajectories. Both coins reached and re-established themselves at their corresponding all-time highs - Bitcoin at $60,000 and Ethereum at $2,000 and continued going sideways ceding some of the gains. However, while Bitcoin has dropped below the 50-MA floating 10% below the all-time high level, Ethereum kept going upwards and crossed $3,000! Moreover, it's been going upwards since, and currently, it trades at $3,400. As a result, if Bitcoin's market cap was forming around 70% of the total digital currencies value in trade, it is now below 50%. Is Bitcoin losing its place as a primary crypto coin?
What does it mean?
Nobody really knows. Proponents of cryptocurrencies suggest that the rise of Ethereum represents the further expansion of most tokens out there as the majority of them operate based on Ethereum technology. Bitcoin is becoming a digital reserve asset like gold used to be among traditional assets, and Ethereum is seen as a more risky one. Will the rally continue? Observers hesitate to comment but the fact is there: more fiat money is invested in the market of digital assets - that eventually pushed Ethereum through the mark of $3000, and it may be another $3000 in the upside waiting to get crossed.
What can you do?
You can trade Bitcon, Ethereum and other crypto currencies in the FBS Trader!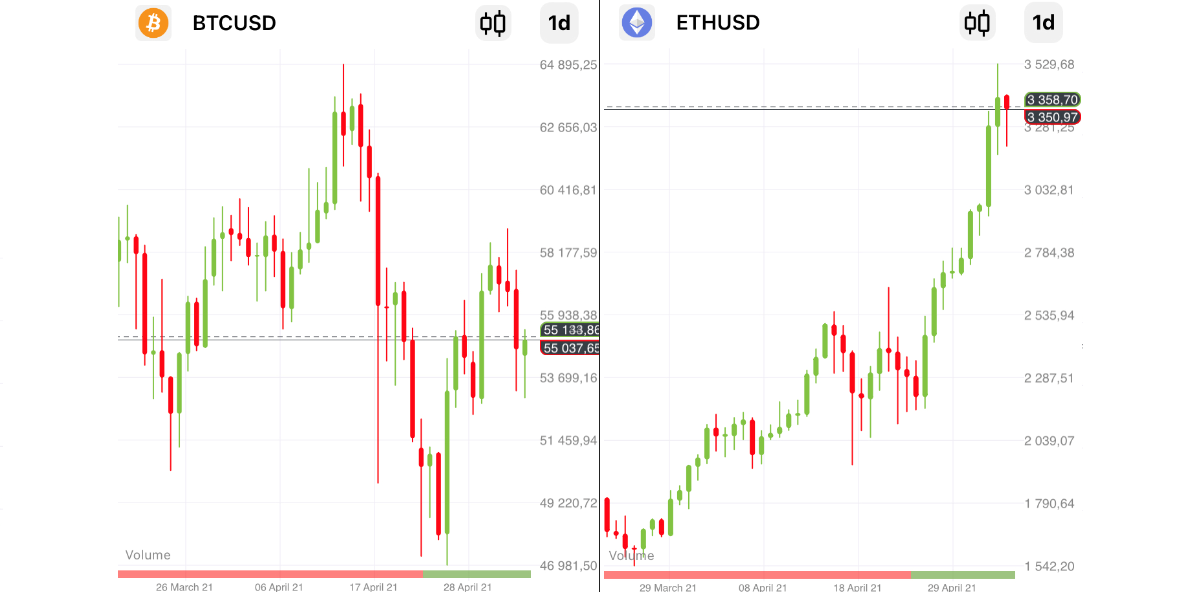 Similar
How to trade the JPY?
Happy Friday, traders! Are you ready to trade at the end of the week? Here's what you need to know before you start:
Latest news
Crucial News For The Following Week
Consumer Price Index, Existing Home Sales, US Fed rate decision - all of these things we will discuss in our new review. Don't miss it out!
Deposit with your local payment systems