Facebook Market Cap Hit $1 Trillion!
What happened?
On June 28, the capitalization of Facebook reached $1 trillion, making it the fifth-biggest US company together with Apple, Microsoft, Amazon, and Alphabet. The stock of Facebook closed at the new highs of $355.63. Why did this sudden optimism happen around the controversial name of the infamous social media developer? The rally was provoked by the US Federal Court's decision yesterday that dismissed two antitrust lawsuits against Facebook. In December, the US Federal Trade Commission (FTC) sued social media giant for anticompetitive behavior. Now, 6 months later, U.S. District Judge James E. Boasberg said the FTC failed to provide evidence that FB controlled 60 percent of the social media sector. He gave the agency 30 days to make an amended complaint and provide more details.
Impressive financial data
Despite lawsuits, the social media owner posted encouraging financial data over the last four quarters. The company's revenue outperformed Wall Street's estimates and reached $26,171 billion in the first quarter of 2021 with earnings per share at 3.30. Analysts expect the next earnings to be as good as the previous ones. They anticipate the revenue of $27,802 and EPS at 3.03. This makes Facebook stock an attractive investment these days. The release date of earnings data is set for July 28.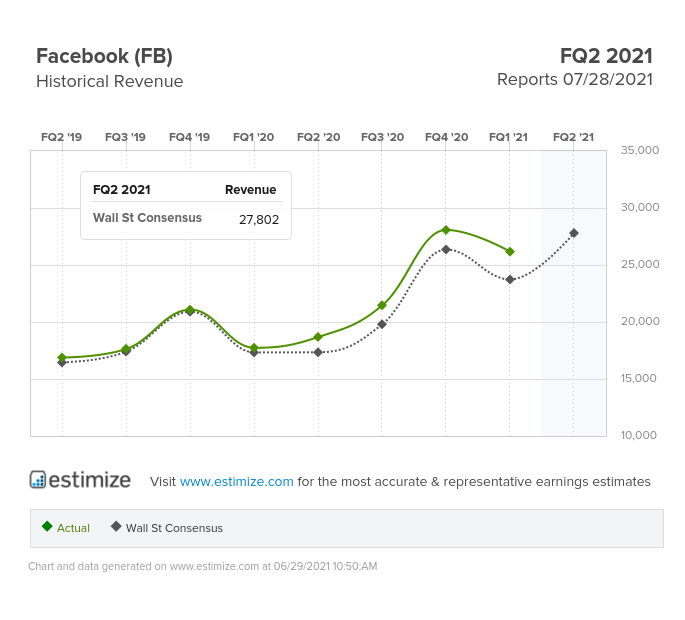 Technical analysis of Facebook stock
After closing at $355.63, we may expect a short-term correction to the support of $330 when the market opens at 16:30 MT (GMT+3) time. If the $360 level is crossed, the next potential target in focus will be located at $380.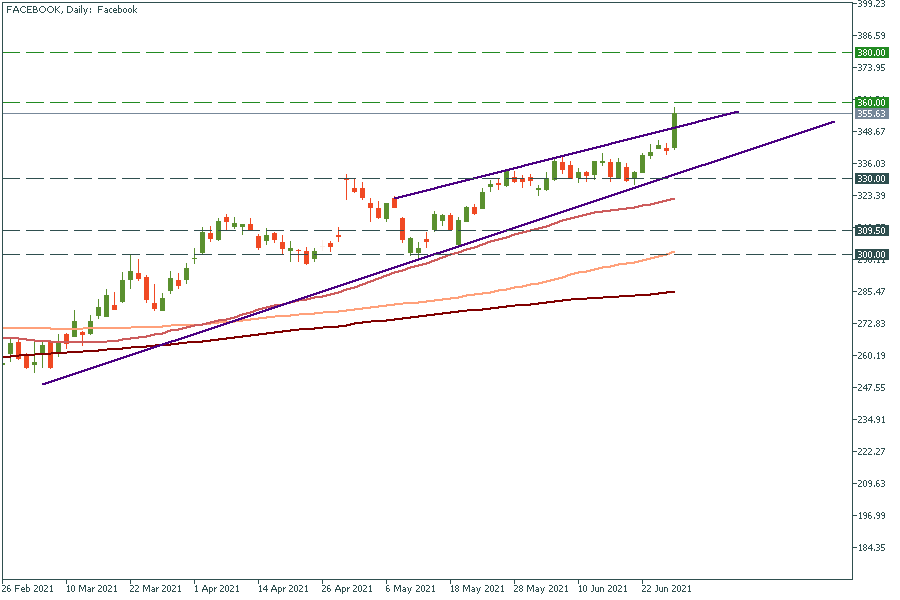 Don't know how to trade stocks? Here are some simple steps.
First of all, be sure you've downloaded

FBS Trader app

or

Metatrader 5.

FBS allows you to trade stocks only through this software.
Open

an account in

FBS Trader

or

the MT5 account in your personal area.
Similar
Latest news
The Yen Sets New Lows
The Japanese yen fell to its lowest level against the US dollar in 33 years. Read the full report to learn the next target for USDJPY!
BlackRock CEO Supports The USD
BlackRock CEO forecasts the Fed may have to raise rates further. The US dollar index (DXY) gains 130 points today. Read the full report to get more fresh news and technical analysis!
Deposit with your local payment systems