Forex today: currencies depreciate against the US dollar
USD continues to climb further. The US dollar index is above 90.80. If no dramatic events happen soon, the greenback will reach its January highs.
As the US dollar is increasing, other currencies are highly depreciating against it.
Yesterday the euro managed to close above 100-day MA and pivot point, however, today the EUR/USD pair rebounded to the support at 1.2193. No important data for the euro will be released today. Tomorrow the European Central Bank will release its outlook on the monetary stimulus (15:30 MT time). The euro's movement depends on the ECB's comments. A more hawkish sounding speech will support EUR and it will be able to return above the pivot point. Otherwise, the support lies 1.2156.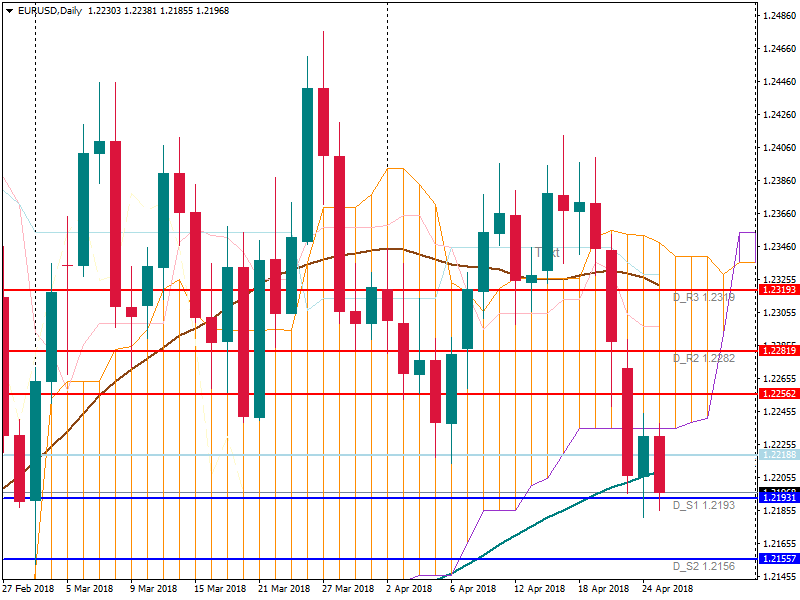 The pound has the same movement as the euro. Yesterday the GBP/USD pair managed to close above the pivot point and was supposed to move up, however, today bears are prevailing again. GBP/USD reached the support at 1.3932 but still has not broken it. As no crucial data will be out soon, the pound is anticipated to move within 1.3932-1.40.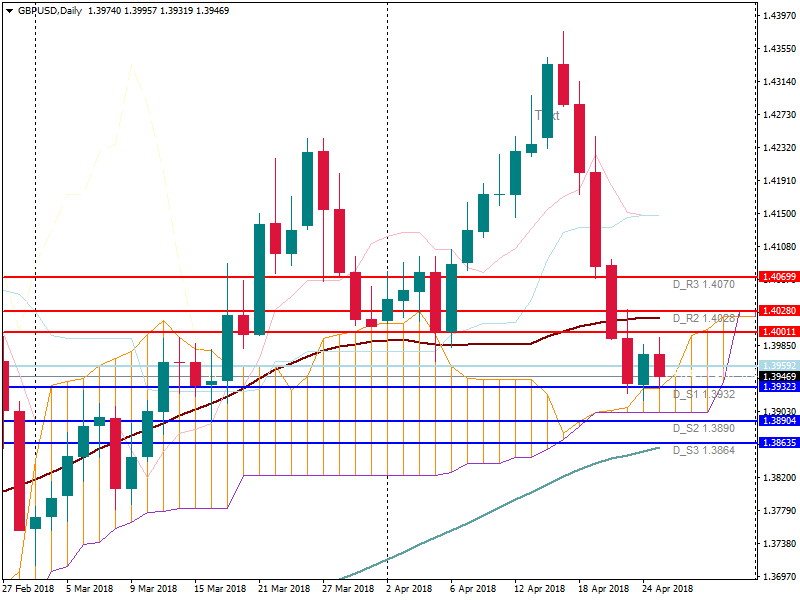 The Australian dollar and the New Zealand dollar are plunging further. It is a national holiday in both countries today, so central banks are closed, however, trades are not standing still.
The aussie has broken the support at 0.7579. No important data for the aussie is anticipated neither today nor tomorrow. So the next support is at 0.7557.
The kiwi has reached its January lows. NZD/USD is near the support at 0.7072. As no significant data is anticipated soon and the Ichimoku cloud signals the downward movement, the NZD/USD pair may break the support and move to the next one at 0.70.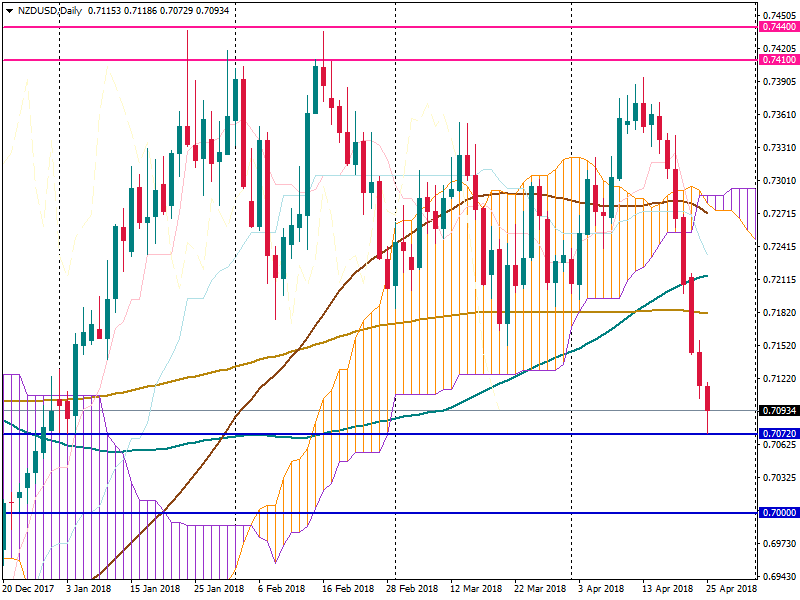 Other currencies are continuing their movement without significant changes, however, all of them are depreciating against the US dollar.
Oil could not stick at the top and plunged. Late Tuesday, the American Petroleum Institute (API) announced an increase of the US crude supply by 1.1 million barrels. Investors are waiting for the official crude oil inventories data (17:30 MT time), so both oil benchmarks are not showing an extensive trade. WTI is near $68, Brent is near $74.
That is all for today. Follow markets news with us!
Similar
News for The Week
US stock markets started falling, while the US dollar is rising. What to expect from
Latest news
The US Dollar Is Correcting
Inflation in Europe was released better than the forecast. The preliminary fact was published at 4.3%. What's happening in the markets?
Bearish Signal For The USD
XAUUSD fell below 1900 for the first time since March 2023. Meanwhile, the US dollar index gives a bearish signal. Read the full report to learn more!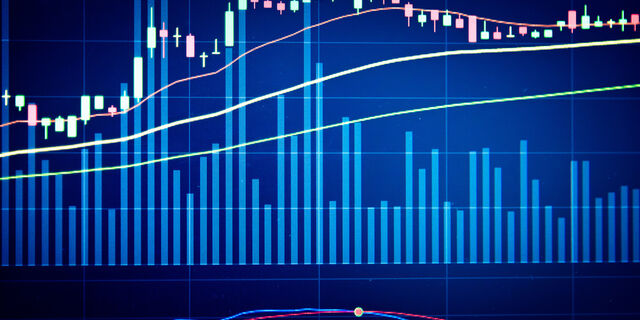 Deposit with your local payment systems