Friday is perfect time to trade GBP
What will happen?
UK retail sales will be out at 9:00 MT on March 26. This data is significant for traders as it is the main gauge of consumer spending, which accounts for the majority of overall economic activity. Last time, retail sales in the United Kingdom were much worse than expected as they plunged by 8.2%, which was the largest drop since a record 18% fall in April. Obviously, this poor data was caused by the coronavirus restrictions. However, things are getting better. Due to UK's extraordinary vaccination pace, the economy has started recovering faster than expected. Major banks have already upgraded their projections for the UK's economic growth. Therefore, we might expect encouraging numbers this time.
How to trade on UK retail sales?
What you need is just open the economic calendar at 9:00 MT on Friday and compare the actual numbers with the expected.
If the retail sales are greater than the forecast, the GBP will rise,
Otherwise – fall.
Instruments to trade: GBP/USD, EUR/GBP, GBP/CHF, GBP/CAD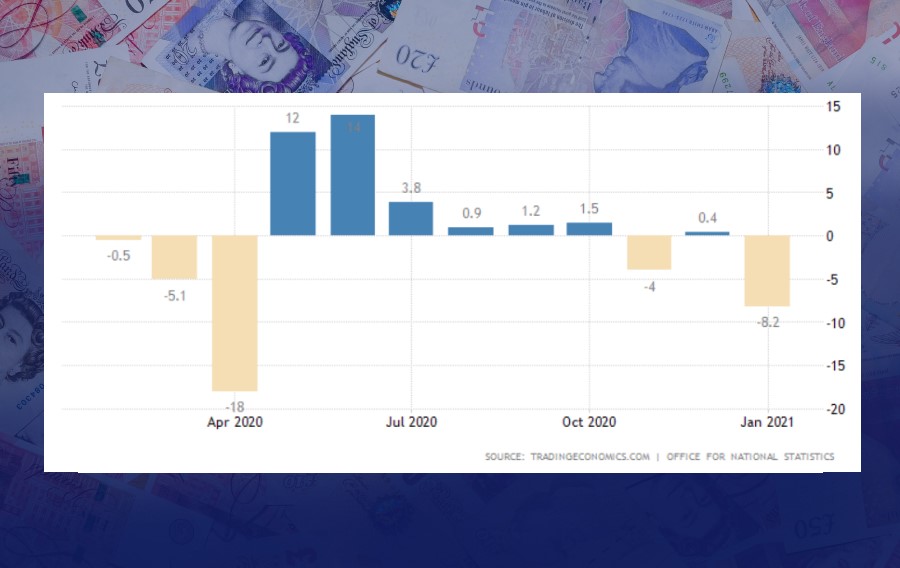 Similar
No More US Debts in Sight
The first day of June should've brought us the US default. Unsurprisingly, the US House passes the debt ceiling bill at the latest possible moment.
Gold Rises as Central Banks Buy More
About 24% of global central banks intend to increase gold reserves in 2023. Rising inflation, geopolitical turmoil, and worries about interest rates are reasons to increase gold reserves.
Latest news
Bank of Canada Surprises Markets
The CAD is dominating the markets after the key rate increase! Read the full report to learn more about trading opportunities with the Canadian Dollar!
Deposit with your local payment systems