Friday trades: Coinbase, gold, EUR/USD
What do you need to know on Friday?
Disney has published mixed financial results: earnings were well above the forecasts, but revenue was slightly worse. Besides, growth in streaming subscribers was poor.
Alibaba has revealed worse-than-expected earnings results yesterday. As a result, the stock price dropped to $204.00, the low unseen for almost a year.
US jobless claims came out slightly less than forecast, which is good for the USA.
Bitcoin has reversed up on Friday after the enormous drop yesterday, triggered by Musk's tweet.
Coinbase dropped by 6.5% in pre-hours trading today, after reporting that revenue and earnings came out slightly worse than expected.
Technical tips
EUR/USD has bounced off the 100-day moving average of 1.2050 and started edging higher. It may rise to the upper trend line of 1.2175, which the pair should fail to cross on the first try. On the flip side, if it drops below the 1.2050 support, it may fall to the low of May 5 at 1.2000.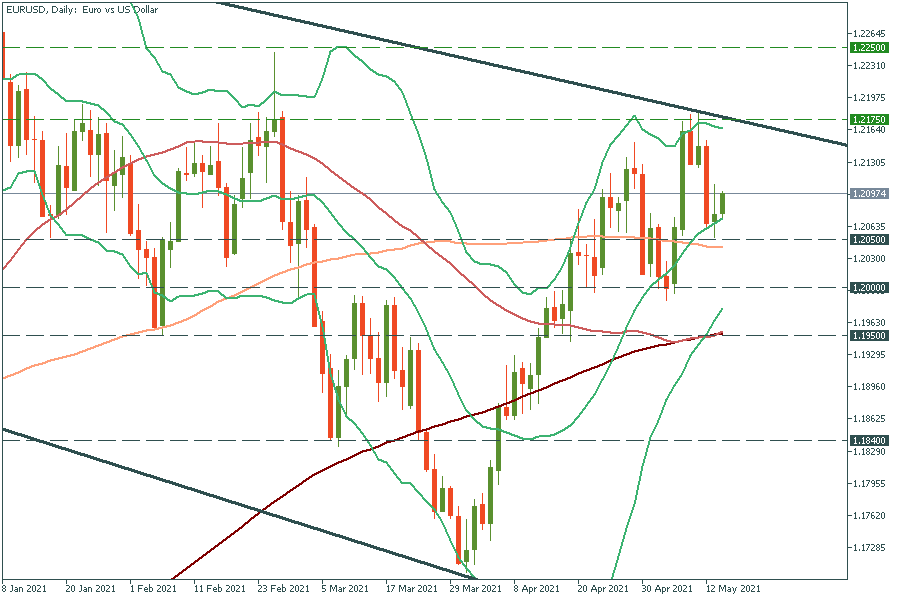 Oil is trying to recover from yesterday's losses. XBR/USD (UK Brent oil) has bounced off the lower trend line several times already, that's why we would expect it to reverse from this lower trend line. On the way up, the oil will meet resistance levels at the 50-period moving average of $68.30 and the psychological mark of $70.00. However, if it drops below the 200-period moving average of $65.60, it may fall to late-April lows.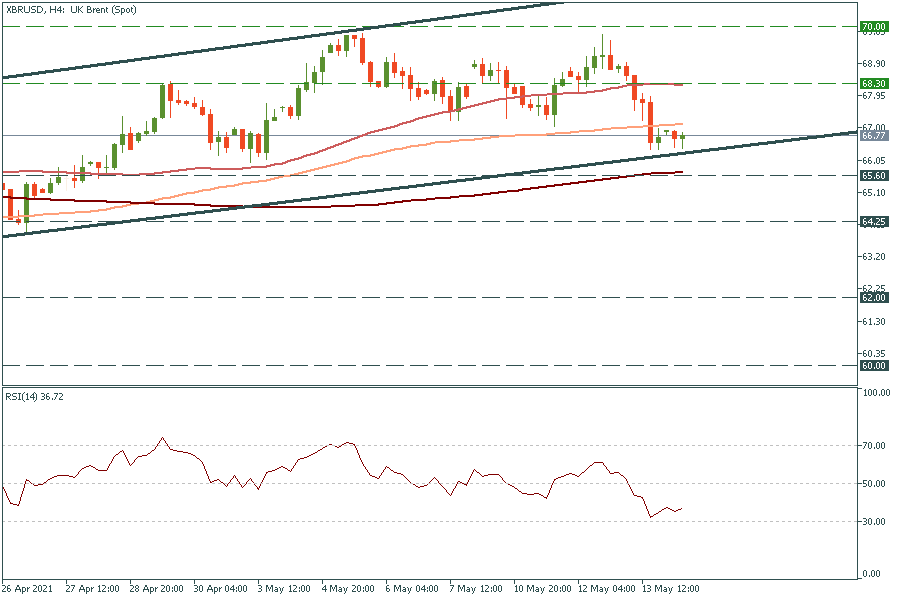 Gold has reversed up from the 50-period moving average of $1815. The way up is clear to the recent highs of $1840, but this level lies at the 50-week moving average (to see ait switch to the weekly chart). Thus, gold may struggle to cross it. Support levels are $1815 and $1800.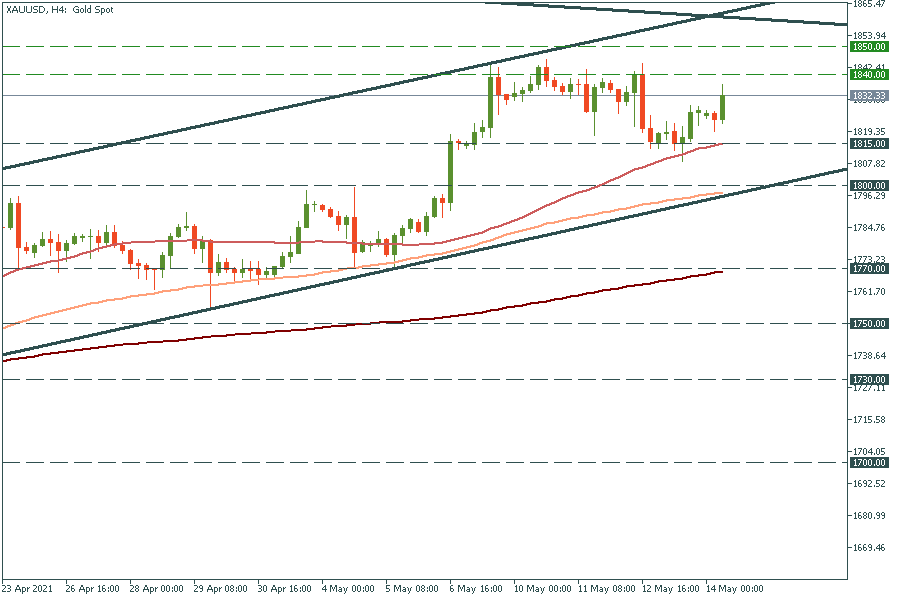 Similar
Crucial News For The Following Week
Consumer Price Index, Existing Home Sales, US Fed rate decision - all of these things we will discuss in our new review. Don't miss it out!
Market Crash Incoming?
This week may be the most important since the year started as the Fed assess the economic outlook and the US presents fresh NFP readings.
Latest news
Deposit with your local payment systems