Geopolitical News Influence Markets
Russian-Ukrainian conflict is influencing every economic aspect. Due to sanctions, not only Russia is exposed to catastrophic financial crisis, but other countries, which are dependent on Russia's commodities as well. Other countries don't want to risk in this situation and are careful in their domestic policy.
Stocks and oil posted gains on Tuesday amid a lull in volatility caused by the war in Ukraine and sanctions imposed on Russia. Brent's resistance is at 99.70 and the support on 96.80.
Russian markets remain under pressure after the US and its allies moved to block the Bank of Russia's access to foreign exchange reserves and disconnect some creditors from the SWIFT messaging system for global banking.
The conflict and moves to isolate commodity-rich Russia have hit markets. Disruptions in the supply of raw materials such as grain and energy threaten to fuel already high inflation and slow economic growth as the Federal Reserve is preparing to raise interest rates. Lenders around the world are already making it difficult to finance transactions involving Russian resources. The gas price has jumped on February 24, now it's descending but any news can have big impact on gas.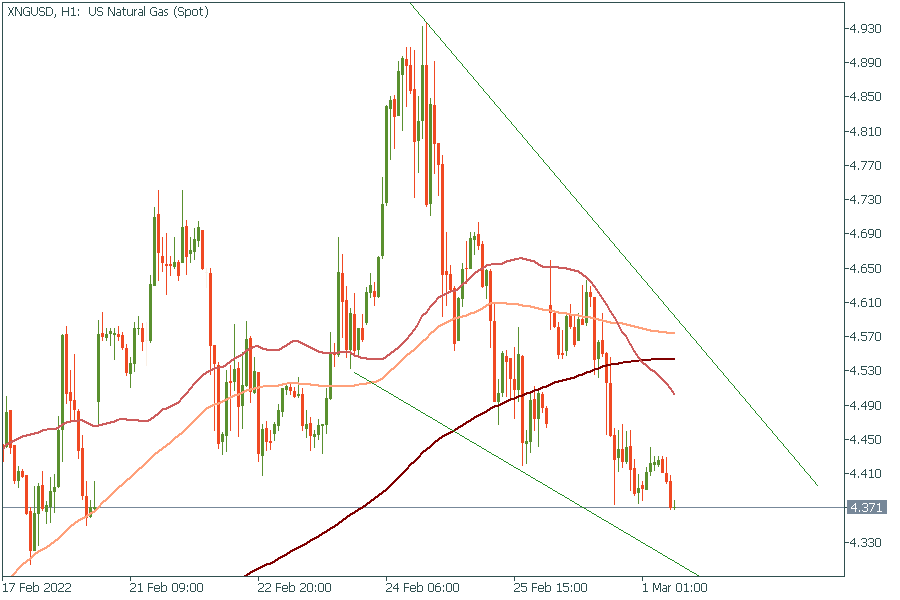 Australia's central bank kept the cash rate at a record low and said it would remain calm as it assesses the risks of a Russian invasion and a subsequent surge in energy prices. AUD dipped immediately after announcement to 0.7247, but then returned to the previous level.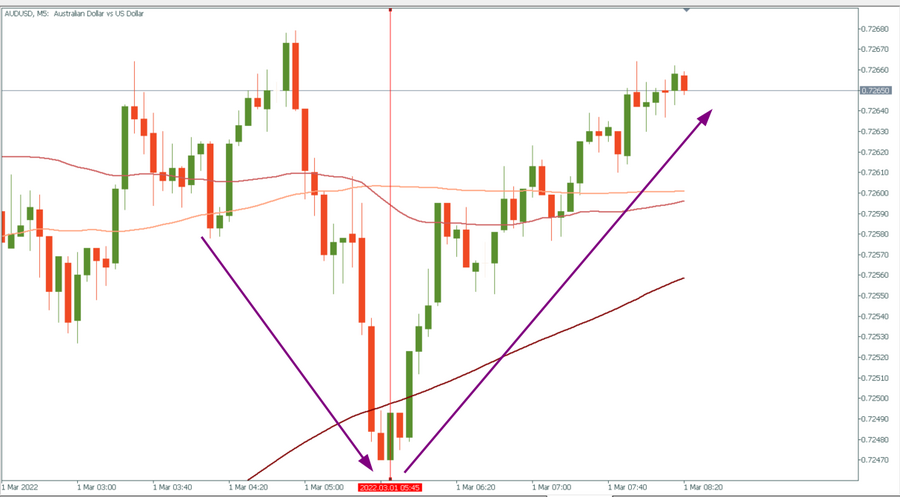 In cryptocurrencies, Bitcoin jumped above $43,000 on speculation that digital tokens could be increasingly used for payments due to sanctions against Russia. Now BTC is holding at approximately $43,300.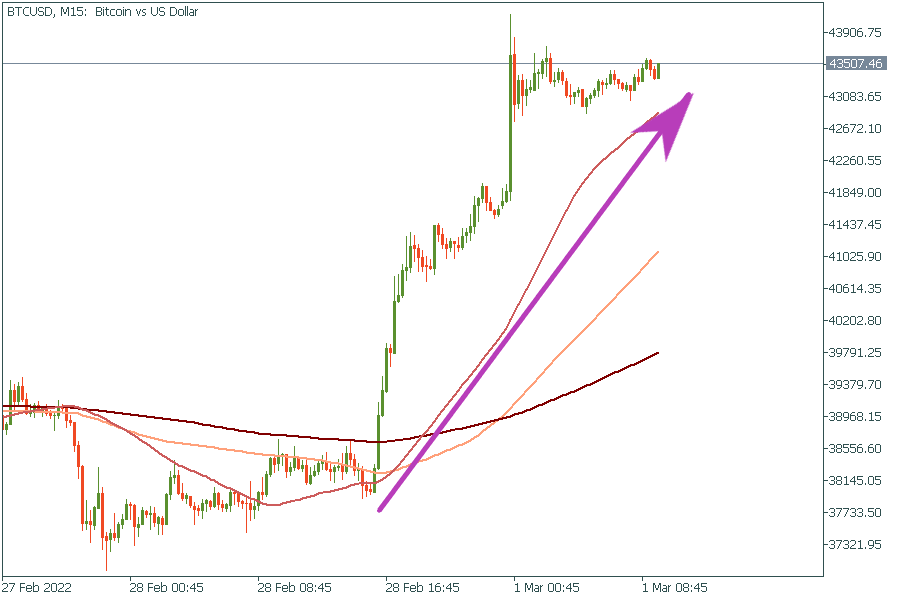 Have a good trading day!
Similar
The Worst Day for Bears Ever
Bloomberg says yesterday's movement was so far the wildest. It was the first time in history for the US500 to crash by 2% and close the day 2.8% above the neutral line. There're several possible reasons for the move.
Latest news
Market Crash Incoming?
This week may be the most important since the year started as the Fed assess the economic outlook and the US presents fresh NFP readings.
What Currency Will Overperform?
S&P Global, a private banking company, will release a monthly change in British Flash Manufacturing Purchasing Managers Index (PMI) on January 24, 11:30 GMT+2. The index is a leading indicator of economic health as businesses react quickly to market conditions, and purchasing managers hold the most current and relevant insight into the company's view of the economy.
Deposit with your local payment systems