Greatest sale of Bitcoin, Biden talks about huge taxes
Latest news
The greatest sale of Bitcoin keeps going. The cryptocurrency dropped below $50,000 for the first time since early March. Support levels are $46,500 and $45,000. However, it won't last forever and soon the 'buy the dips' opportunity will appear. Don't miss it!
The Biden administration is thinking to increase the capital-gain tax to 39.6% for those companies which earn more than $1 million a year. It may negatively impact the stock market.
The earnings season is going on. AT&T rose after beating market forecasts, while Intel, the top chipmaker, dropped in after-hours trading on a decline in profit (despite better-than-expected earnings).
Today, many PMI reports will come out from all over the world: the Euro Area, the UK, and the USA. Follow reports and keep an eye on the charts.
Tech analysis
BTC/USD has significantly dropped. Since the RSI has approached the 30.00 level (signaling that the price is oversold) and Bitcoin also fell below the lower line of Bollinger Bands, the reverse up may occur soon. It may reverse up from the 100-day moving average of $49,500. On the way up it will meet the resistance levels at the recent highs of $52,150 and $57,150. However, if it drops below the $49,500 support, it may fall to $47,250 and $45,000 – the March lows.
You can trade crypto in the mobile app FBS Trader 24/7!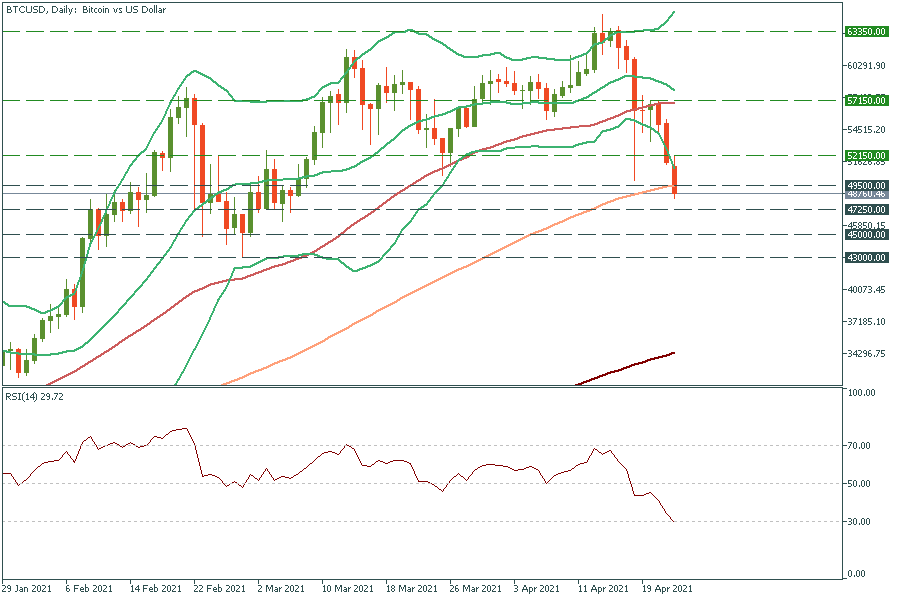 EUR/USD has started the day on a positive footing. If it manages to break the recent high of 1.2070, the way up to the two-months high of 1.2175 will be clear and then to the next support of 1.2130. On the flip side, if it drops below yesterday's low of 1.2000, the way down to the 50-day moving average of 1.1960 will be open.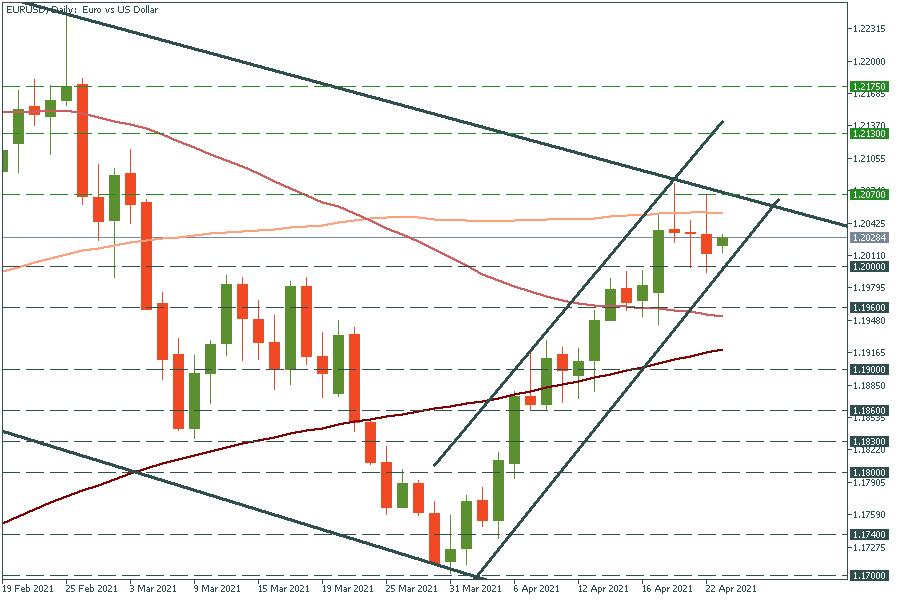 Gold keeps rising. If it crosses yesterday's high of $1795, the way up to the one-month high of $1815 will be clear. In the opposite scenario, the move below the $1780 support will press the yellow metal lower to the 50-period moving average of $1768.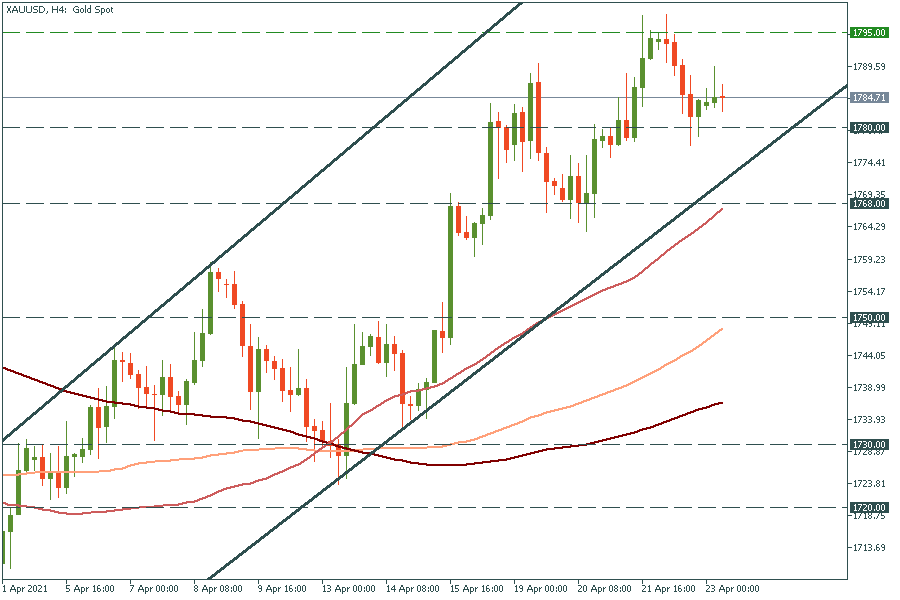 USD/JPY is edging lower and lower. If it breaks the 107.85 support, it may fall to the next round number of 107.50. However, if it breaks the recent highs of 108.20, it may jump to the 50-period moving average of 108.50.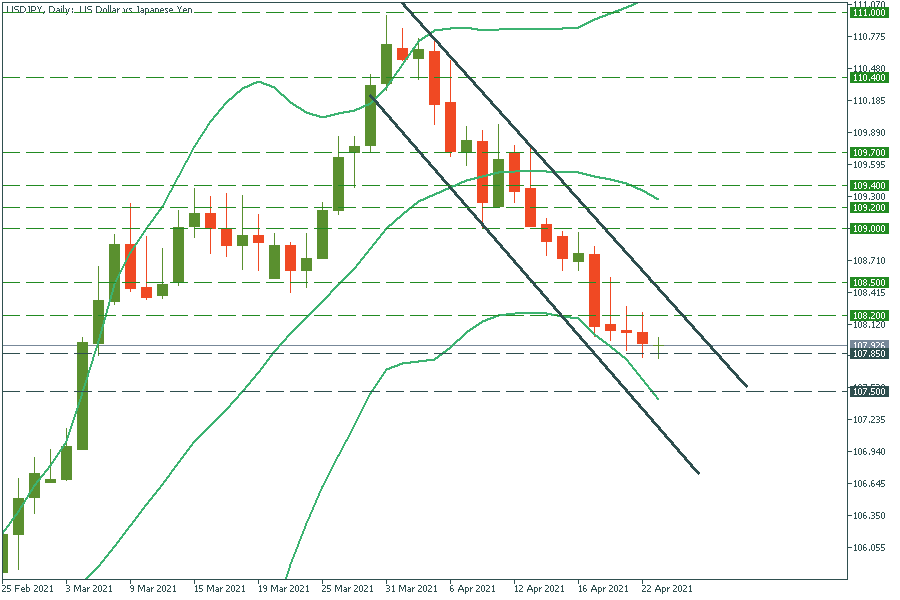 Similar
News for The Week
US stock markets started falling, while the US dollar is rising. What to expect from
Latest news
The US Dollar Is Correcting
Inflation in Europe was released better than the forecast. The preliminary fact was published at 4.3%. What's happening in the markets?
Bearish Signal For The USD
XAUUSD fell below 1900 for the first time since March 2023. Meanwhile, the US dollar index gives a bearish signal. Read the full report to learn more!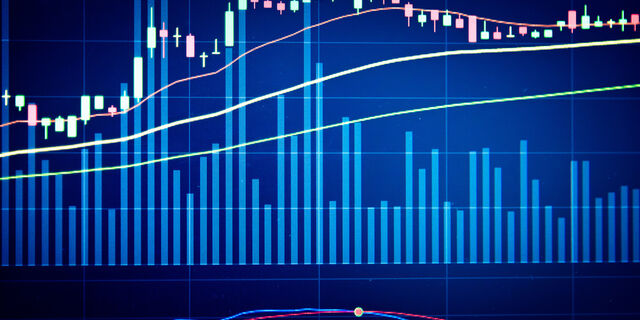 Deposit with your local payment systems