The US PMI will be released on May 1 at 17:00 MT.
Instruments to trade: EUR/USD, USD/JPY, USD/CHF, AUD/USD, USD/CNH, USD/CAD
The US Manufacturing PMI reveals the survey of 400 purchasing managers, who rate current business conditions. If the PMI is above 50.0, it will indicate the industry expansion, below – the industry contraction. It's clear that PMI will plummet amid the national lockdown. Analysts forecast the US PMI to drop to 37 in April and that would not be the bottom. However, the US dollar is not supposed to be sensitive to this drop as it plays a role of a safe-haven currency these days. That's why USD won't fall so deep as the US PMI.
If PMI is greater than it was expected, USD will typically increase, otherwise – decrease.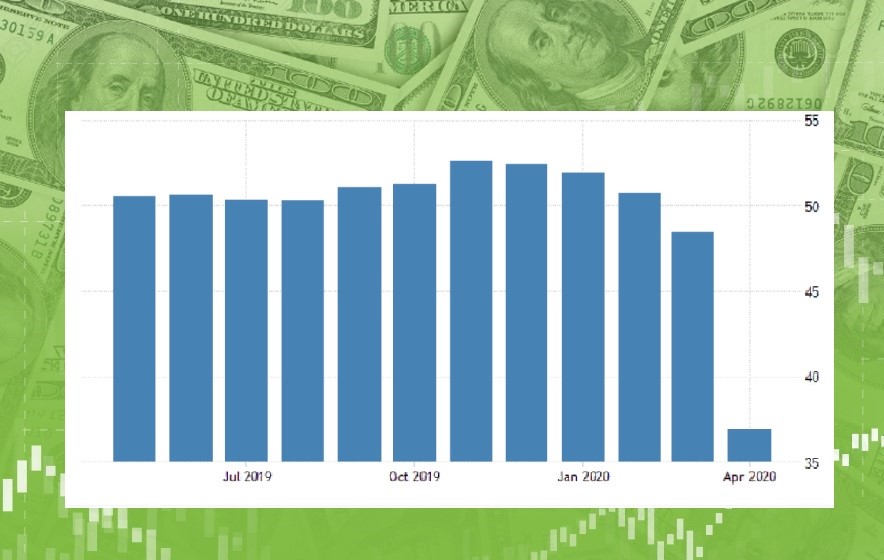 Similar
Latest news
Gold Rises as Central Banks Buy More
About 24% of global central banks intend to increase gold reserves in 2023. Rising inflation, geopolitical turmoil, and worries about interest rates are reasons to increase gold reserves.
US Evades Default This Time
Greetings to a brand new week full of events, economic releases and US debt frictions. We are here to tell you everything you need to know!
USD Gains Momentum
The US dollar index breaks one resistance after another. Read the report to learn the next target for the US dollar index!
Deposit with your local payment systems