How US protests affect market?
The main source of volatility for global markets is US-China tensions. Investors were waiting for US President's speech on Friday for some hints. But, Donald Trump was not so disruptive as everybody expected. He didn't impose any direct sanctions on China for its treatment of Hong Kong. According to investors, the US impact on China and Hong Kong is likely to be limited and more symbolic while the financial sector is unlikely to be affected.
Stocks gained
That improved the market sentiment and pushed stocks up. Let's look at S&P 500. It has been climbing since March 20. It has already passed the 3040 mark. If it breaks through the retracement level at 3070, it will make the way towards 3110. Support levels are 3000 and 2935.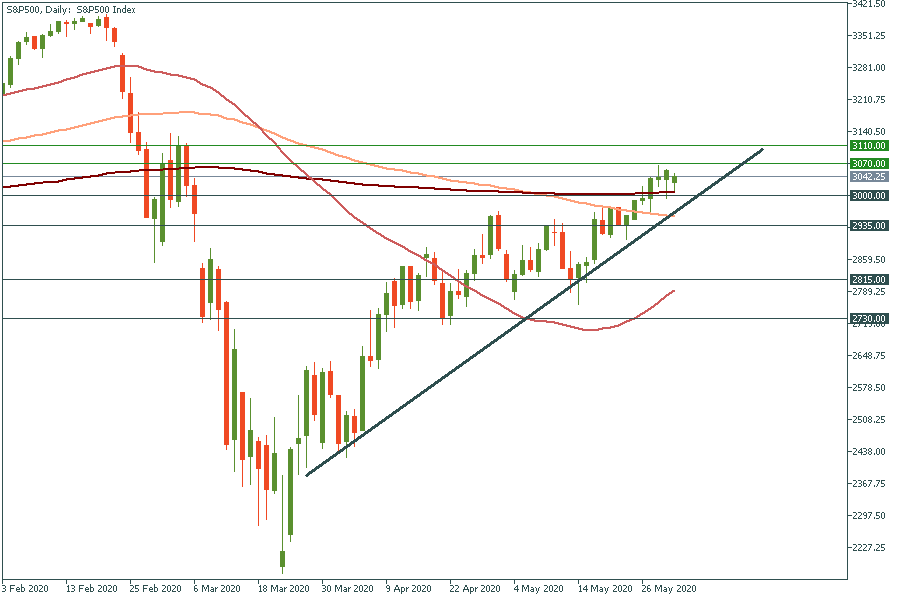 EUR surged
Nevertheless, violent protests in some American cities bothered investors, as crowds increase chances for the second coronavirus wave and economic activity loss.
As a result, EUR/USD rose on the weak greenback. Moreover, investors highly expect the ECB to unveil the rescue program with an additional 500 billion euros of asset purchases. All that played well for the EUR.
The price reached the March high at 1.114. The next retracement is at 1.117. If it manages to break through it, it may go even higher to 1.121. Support levels are at 1.11 and 1.10.

Gold moved up
The gold has passed 1740 and it's moving up to a recent high at 1750. The overall trend is bullish, as you can see. And, the gold is likely to stick to the trend. Support levels are 1730 and 1700.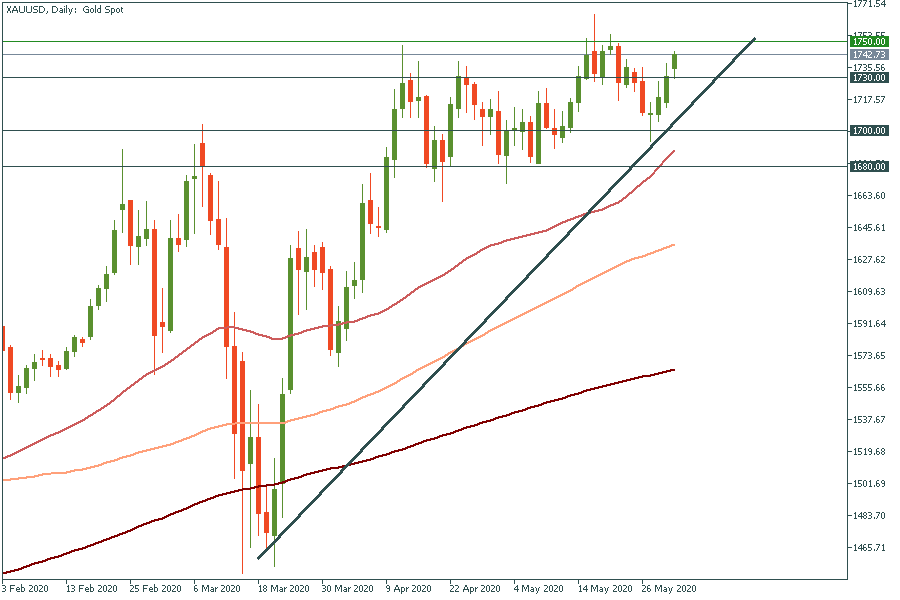 Oil forecast
Let's talk about oil a little bit. Crude surged a record 88% in May driven by the OPEC+ deal. What's more, OPEC+ is likely to expand its supply cuts in next months. However, prices are still well below where they have been at the beginning of the year. That's because the demand yet need to show a sustained improvement for oil to keep rallying. Thanks to China, its oil demand has risen to near pre-coronavirus levels. However, the US demand stays low because of violent protests in the USA. Lrt's look at WTI oil chart. If the price crosses the 100-day moving average, it may go further to 37.5. Support are 31.5 and 27.
To trade WTI with FBS you need to choose WTI-20N.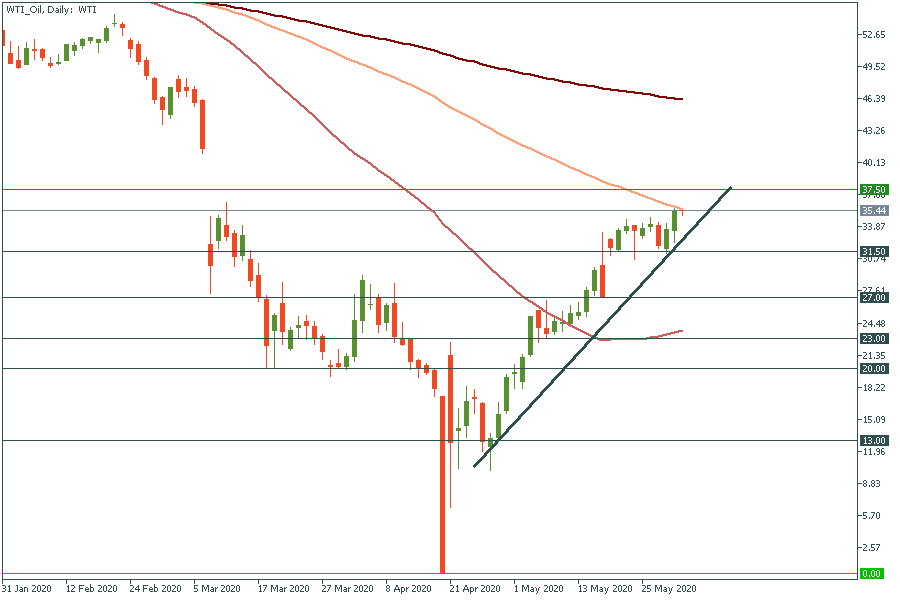 Similar
News for The Week
US stock markets started falling, while the US dollar is rising. What to expect from
Latest news
The US Dollar Is Correcting
Inflation in Europe was released better than the forecast. The preliminary fact was published at 4.3%. What's happening in the markets?
Bearish Signal For The USD
XAUUSD fell below 1900 for the first time since March 2023. Meanwhile, the US dollar index gives a bearish signal. Read the full report to learn more!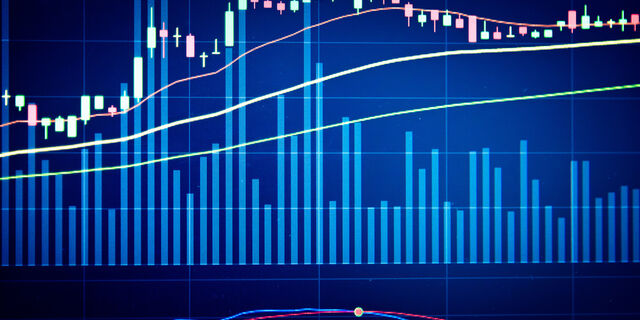 Deposit with your local payment systems