How Will CAD React to BOC Monetary Policy Report?
What will happen?
BOC will report its Monetary Policy statement at 17:00 MT (GMT+3) on Wednesday, October 27.
It provides valuable insight into the bank's view of economic conditions and inflation - the key factors that will shape the future of monetary policy and influence their interest rate decisions.
Last time BOC decided to keep the key rate and monetary policy stimulus at the same level. As the result, CAD/JPY dropped by 1%.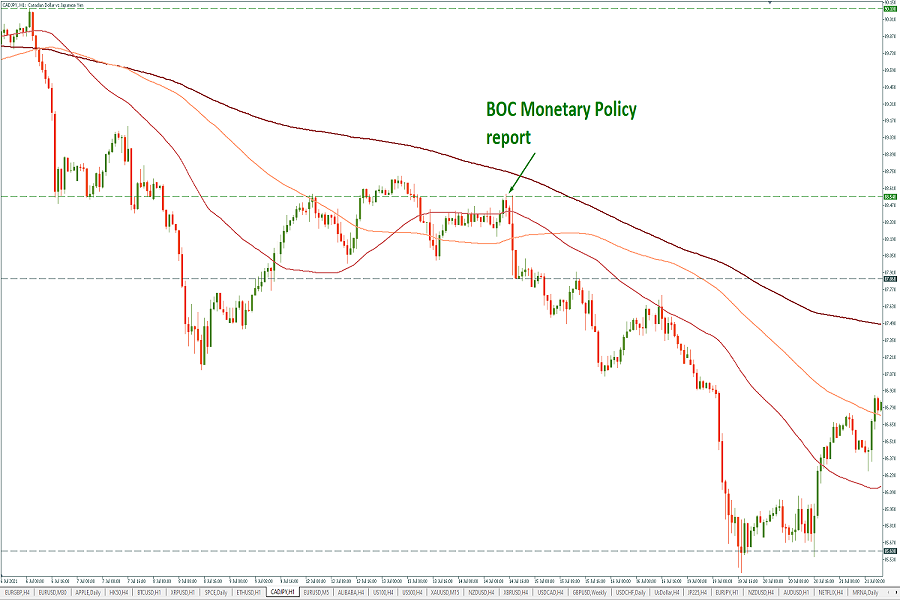 How to trade on BOC Monetary Policy report?
If the report is more hawkish than forecast, the CAD is likely to strengthen against other currencies.
If the report is more dovish than forecast, the CAD is likely to weaken against other currencies.
Instruments to trade: CAD/JPY, USD/CAD, CAD/CHF.
Similar
The Last Volatile Week of 2022
The US Bureau of Labor Statistics will release its Consumer Price Index and many other critical events that will move the market this week!
Latest news
What Currency Will Overperform?
S&P Global, a private banking company, will release a monthly change in British Flash Manufacturing Purchasing Managers Index (PMI) on January 24, 11:30 GMT+2. The index is a leading indicator of economic health as businesses react quickly to market conditions, and purchasing managers hold the most current and relevant insight into the company's view of the economy.
Deposit with your local payment systems