How will the PMIs affect the EUR?
What will happen?
European Services and Manufacturing PMIs are published on May 21, 11:00 GMT+3.
Although not the primary set of indicators, these economic indices are first-hand information about the core of the European economy. PMIs are normally broken down in two sections in correspondence with two distinctive market sectors: the first is Services, and the second is Manufacturing that corresponds to the production of tangible goods.
How to trade the PMIs?
Technically, both Services and Manufacturing PMIs work similarly to most other economic indices with relation to the market: if the actual data is better than forecasts, the national currency rises. Otherwise, a dull report puts pressure on the currency and may cause a plunge.
If actual figures exceed expectations, EUR may rise;
If the actual PMIs are lower than the forecasts, the EUR may drop.
Instruments to trade: EUR/USD, EUR/JPY, EUR/CAD, EUR/AUD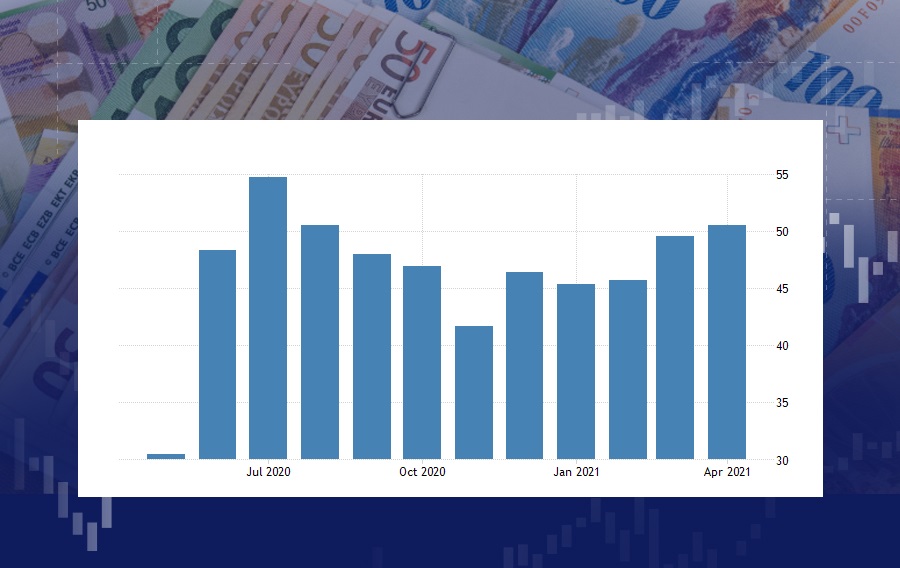 Source: tradingeconomics.com
Similar
Crucial News For The Following Week
Consumer Price Index, Existing Home Sales, US Fed rate decision - all of these things we will discuss in our new review. Don't miss it out!
Market Crash Incoming?
This week may be the most important since the year started as the Fed assess the economic outlook and the US presents fresh NFP readings.
Latest news
Deposit with your local payment systems