How Will US PPI Affect USD?
What will happen?
The US PPI will come out on Tuesday, June 14, at 15:30 MT time (GMT+3).
It's a leading indicator of consumer inflation as producers' expenses are usually passed on to the consumer. If results are lower than expected, it might mean that the inflation growth slows down and the Fed conducts a more dovish monetary policy.
Last time, the actual data met the expectations. However, numbers decreased in comparison with the previous month. As a result, EURUSD reversed and gained more than 300 points. If you traded one lot, you could have earned $1070.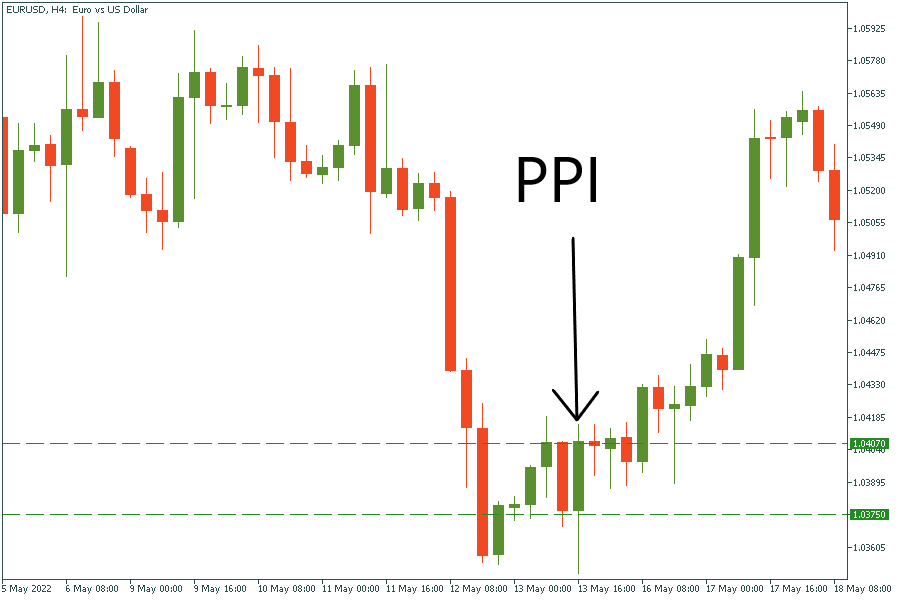 How to trade on US PPI?
If the US PPI is greater than forecasted, the USD will likely strengthen against other currencies.
If the US PPI is lower than forecasted, the USD will likely weaken against other currencies.
Check the Economic Calendar.
Instruments to trade: EURUSD, USDCAD, GBPUSD.
Similar
How to trade the JPY?
Happy Friday, traders! Are you ready to trade at the end of the week? Here's what you need to know before you start:
Latest news
Crucial News For The Following Week
Consumer Price Index, Existing Home Sales, US Fed rate decision - all of these things we will discuss in our new review. Don't miss it out!
Deposit with your local payment systems