Is Chinese economy rebounding?
It seems that China may have defeated the pandemic as the coronavirus cases has dramatically fallen there. The country has come through the worst and is recovering now.
Today China Manufacturing PMI (purchasing managers' index ) was released and it went beyond all expectations as the index was 52.0 with forecast of 44.9 while previous one was 35.7!
What does it mean for China?
It's excellent for the Chinese yuan. Indexes above 50.0 indicate industry expansion as it's widely assumed, but nowadays it doesn't mean that Chinese economic activity has fully resumed. The country might avoid a recession but, anyway, will undergo a steep slowdown because of the virus shocks on production and demand. World Bank downgraded China's 2020 GDP forecast to 2.3% versus 6.1% reported for 2019.
What does it mean for the world?
The whole world is suffering from the virus now and this shock will affect greatly almost every country as economies are all intertwined. As Michael Howell from London's CrossBorder Capital Ltd. said, we should be ready for the turnaround of the lead economy. Who knows, maybe US dollar will cede its place to the Chinese yuan. However, this is an assumption, which may not hold up.
Technical analysis of USD/CNH
Let's look at the USD/CNH chart. It's now on 7.1060 mark crossing Moving Average of 50. The rebound of the Chinese PMI should strengthen the Chinese yuan. Despite that fact, we see the upward trend and the pennant, so, we can assume that, the graph should surge after it.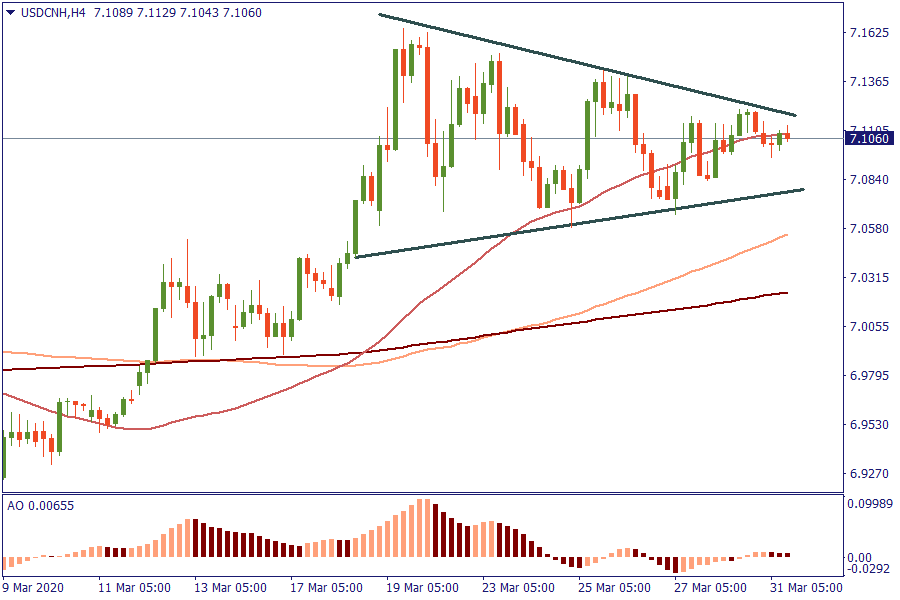 Chinese PMI affects Australian dollar
Moreover, the Australian dollar bounced back substantially from the Chinese PMI data. Often the Australian dollar acts as a Chinese-economy proxy bet. Moreover, 2.2 trillion dollar US stimulus package improved the global risk sentiment, what was beneficial for riskier currencies, including the aussie. However, worries about the financial downturn from the coronavirus support the US dollar's perceived safe-haven status.
We see the AUD/USD pair on 0.6090 mark now. It almost reached 61.8% Fibonacci retracement level with 0.62300 mark and then turned back to 50%. It's the decisive moment, will it go down breaking through 50% Fibonacci retracement level or continue its growth.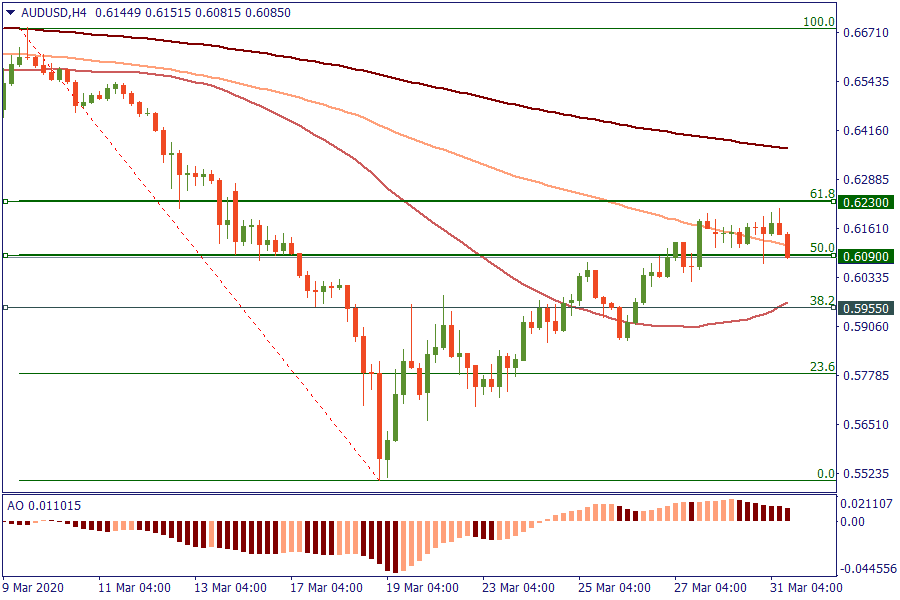 Similar
Forex News March 29
Forex, Crypto, Metals, and Stocks News for March 29. Here's what you need to know for today:
The Most Important News For Today
The news is essential if you want to trade. Don't miss our digest, where we'll tell you about the most interesting events, happening right now.
Latest news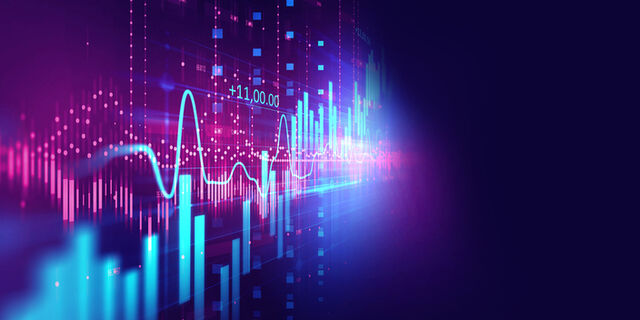 The Most Important News For Today
News is always essential. Especially when we speak about the FOREX market. What is the most important information for today? Let's see together.
Deposit with your local payment systems