It's Time for Economy to Recover! Or Is It?
Latest news:
1. United States' Bureau of Labor Statistics shared lots of positive data:
Average Hourly Earnings are rising by 0.4% month-to-month with a forecasted 0.3% change.
NFP (Non-Farm Employment Change) is better-than-expected (943K vs. 870K).
Unemployment rate is also in a good shape with 5.4% actual vs. 5.7% expected results.
2. Canada has published worse-than-expected employment change data (94.0K vs. 148.5K). The unemployment rate is slightly worse with a 7.5% actual rate and 7.4% forecasted (it is better for currency if an actual rate is less than forecasted).
NFP is here
Strong results for the US may hint us that tapering bond buys is closer than we might think. This is the second consecutive strong NFP report in a row, and with every passing release, the chances for the world's most powerful central bank to stop its constant debt purchasing are increasing. The next several hours were extremely bearish for gold, one of the safe-haven assets.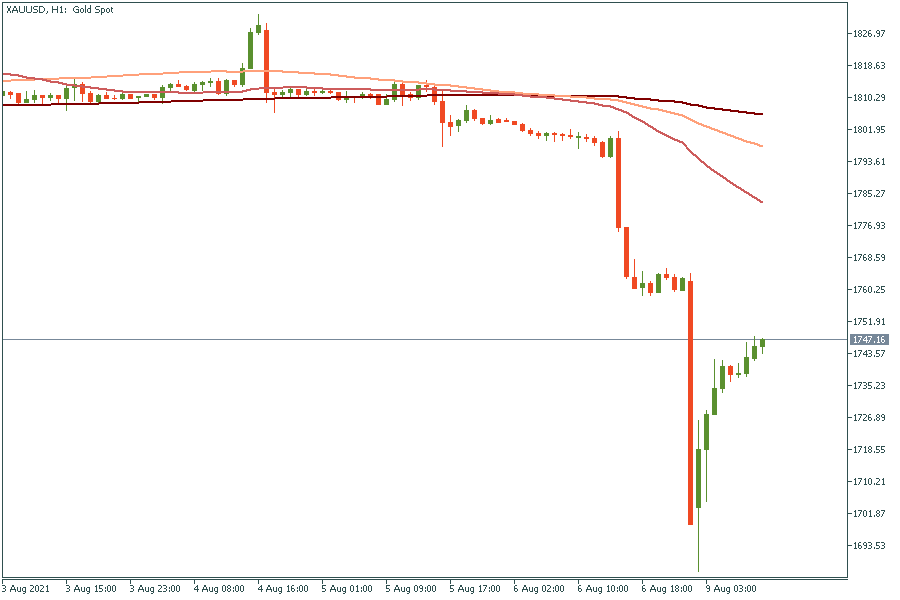 CAD is under pressure
With so much focus on the US Non-farm Payroll data on Friday, traders may be forgetting about one of Canada's most important economic data releases: July's Employment Change! The country added 94,000 positions last month and the unemployment rate fell to 7.5% from June's 7.8%, Statistics Canada said Friday. As it stands, the economy has recovered about 92% of its pandemic job losses, leaving another 246,000 positions to go. In regular times, it would have been a staggering month of job creation. But in the context of a summer reopening, the July result fell short of expectations.
Another reason for CAD to slump is oil price falling due to production increase and greenback strengthening. As a result, CAD has suffered a drop against USD.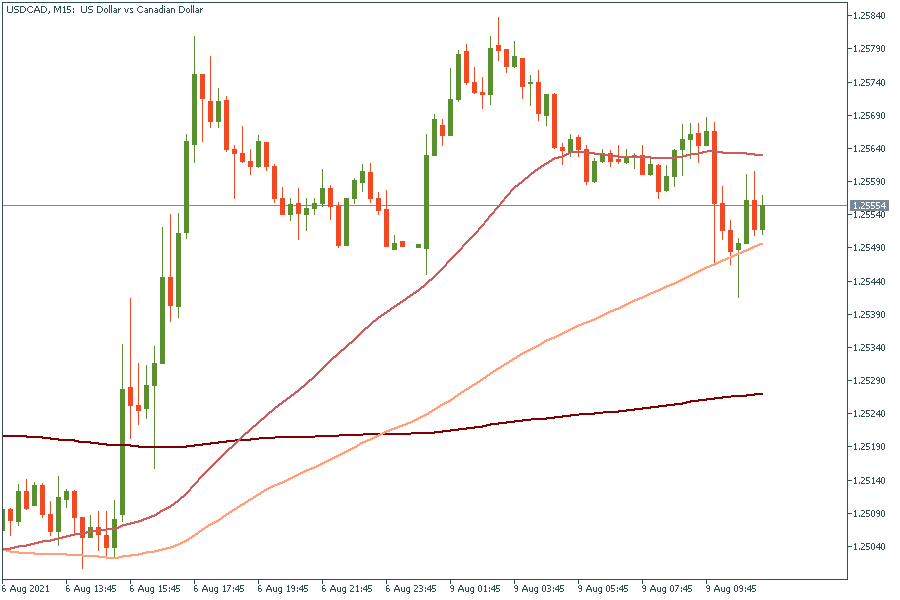 Prospects of fewer dollars printed mean a stronger greenback, while the specter of rate hikes gives investors a cause for a pause when coming to stocks. Shares of tech companies will likely bear the brunt of losses. Keep your eyes on life charts of the biggest tech companies, like Apple, Amazon, Facebook, and many others.
Similar
Latest news
Gold Rises as Central Banks Buy More
About 24% of global central banks intend to increase gold reserves in 2023. Rising inflation, geopolitical turmoil, and worries about interest rates are reasons to increase gold reserves.
US Evades Default This Time
Greetings to a brand new week full of events, economic releases and US debt frictions. We are here to tell you everything you need to know!
USD Gains Momentum
The US dollar index breaks one resistance after another. Read the report to learn the next target for the US dollar index!
Deposit with your local payment systems