Job data for Canada: a relief or another disappointment?
What will happen?
Canada will publish employment change and an unemployment rate on Friday, at 15:30 MT time. While employment change represents a change in the number of employed people during the previous month, the unemployment rate stands for the percentage of the total workforce that is unemployed and actively seeking employment during the previous month.
How to trade on the Canadian job data?
As the country tightened restrictions to curb coronavirus, employment levels dropped massively in January. While employment change fell by 212.8K, the unemployment rate rose to 9.4% (the highest level since September). Despite this negative news, the release was overshadowed by the disappointing NFP. As a result, the CAD strengthened against the USD but fell against other currencies.
If the employment change is higher, and the unemployment rate is lower than the forecasts, the CAD will get a boost;
In case of an alternative scenario, expect a drop of the CAD.
Instruments to trade: USD/CAD, EUR/CAD, GBP/CAD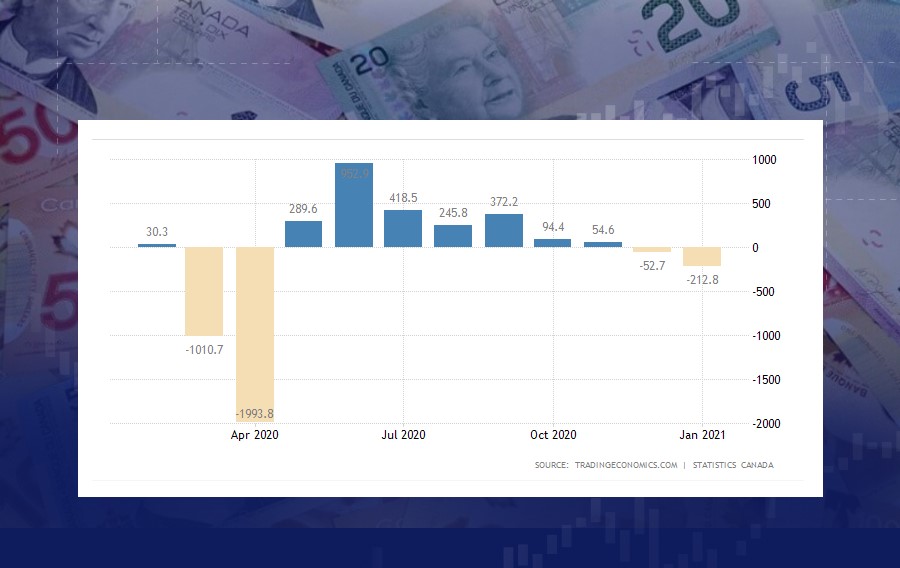 Similar
Latest news
NFP, Oil, and US Stocks Highlight This Week
Welcome to the first week of October!  As usual, at the start of the week, we are looking for valuable insights that will bring us profits in trading. Let's observe the main events. 
The US Dollar Is Correcting
Inflation in Europe was released better than the forecast. The preliminary fact was published at 4.3%. What's happening in the markets?
Bearish Signal For The USD
XAUUSD fell below 1900 for the first time since March 2023. Meanwhile, the US dollar index gives a bearish signal. Read the full report to learn more!
Deposit with your local payment systems