Job data for Canada: a relief or another disappointment?
What will happen?
Canada will publish employment change and an unemployment rate on Friday, at 15:30 MT time. While employment change represents a change in the number of employed people during the previous month, the unemployment rate stands for the percentage of the total workforce that is unemployed and actively seeking employment during the previous month.
How to trade on the Canadian job data?
As the country tightened restrictions to curb coronavirus, employment levels dropped massively in January. While employment change fell by 212.8K, the unemployment rate rose to 9.4% (the highest level since September). Despite this negative news, the release was overshadowed by the disappointing NFP. As a result, the CAD strengthened against the USD but fell against other currencies.
If the employment change is higher, and the unemployment rate is lower than the forecasts, the CAD will get a boost;
In case of an alternative scenario, expect a drop of the CAD.
Instruments to trade: USD/CAD, EUR/CAD, GBP/CAD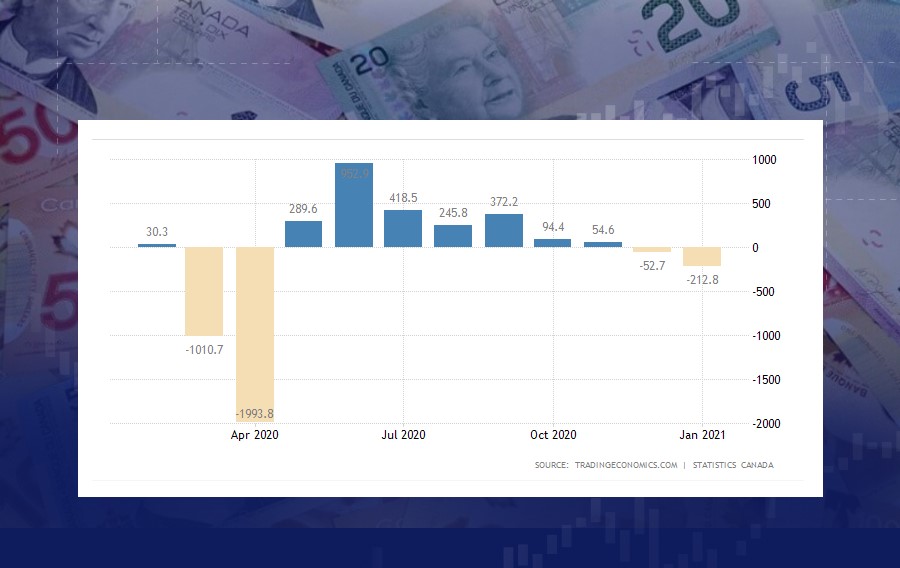 Similar
Turkey has Decreased Interest Rates, But is it a Buy?
Turkey's central bank governor was at a crossroads: to hold interest rates and take a risk to be fired like it was for three governors before him, or to comply with the president, to cut rates, and to risk the market. Let's find out, how to react to the rate cut.
Latest news
Market Crash Incoming?
This week may be the most important since the year started as the Fed assess the economic outlook and the US presents fresh NFP readings.
What Currency Will Overperform?
S&P Global, a private banking company, will release a monthly change in British Flash Manufacturing Purchasing Managers Index (PMI) on January 24, 11:30 GMT+2. The index is a leading indicator of economic health as businesses react quickly to market conditions, and purchasing managers hold the most current and relevant insight into the company's view of the economy.
Deposit with your local payment systems