Johnson&Johnson's vaccine boosts optimism
What?
On Saturday, the US Food and Drug Administration approved Johnson&Johnson's vaccine for emergency use against Covid-19. According to the regulator's plan, the government will start the distribution of nearly 4 million doses of JNJ's vaccine across the nation as soon as this week. This is the third vaccine to be supplied to the pharmacies and community health centers of the United States after Pfizer's and Moderna's ones. The newly approved vaccine has some unique features, though. Firstly, it requires only one dose. Secondly, it can be stored at refrigerator temperatures for months. The overall effectiveness of Johnson&Johnson's vaccine varies by region with 72% in the United States, 66% in Latin America, and 57% in South Africa. The numbers seem low in comparison with Moderna's or Pfizer's vaccines. However, experts tell that the vaccines are hard to compare, as Johnson&Johnson is a single-shot vaccine and the trial was conducted when there were more infections. At the same time, the company announced the 100% effectiveness against death and hospitalizations caused by Covid-19.
Dr. Anthony Fauci, the chief medical advisor to President Joe Biden, told Americans not to hesitate the vaccine by J&J. According to his words, "It's not the weaker vaccine, they are all three really good vaccines."
What does it mean for the stock?
The news has definitely improved risk sentiment in the market. As for the JNJ stock itself, it was trading at 161.64 pre-market, rising by 2.01% from Friday's close. Last month, the JNJ stock broke the uptrend and fell below the 160 level. Given current optimism, there is a possibility for it to restore its stronger position. The first resistance for the stock lies at 164.4. In case of the cautious risk, the stock will fall to 156.7.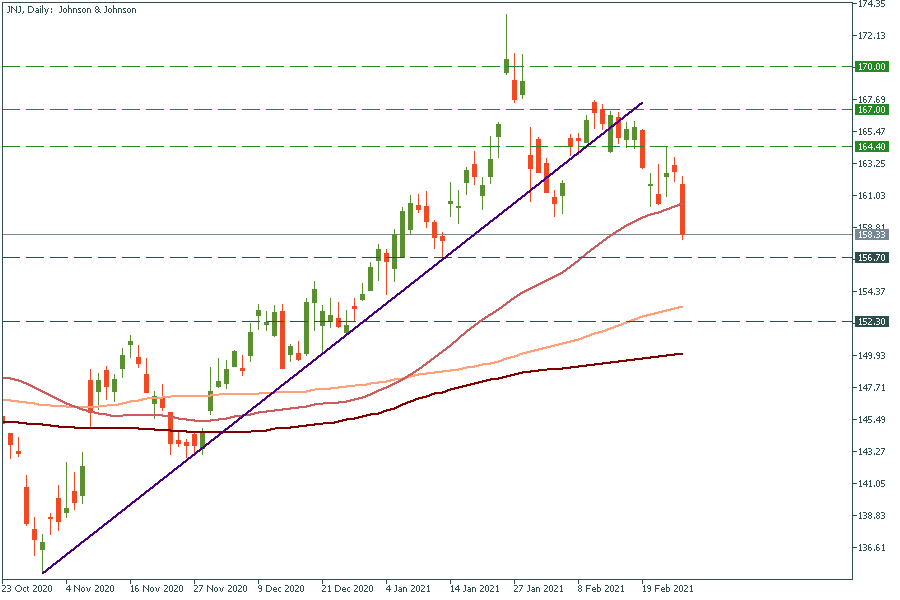 Besides, you can trade stocks in our app FBS Trader!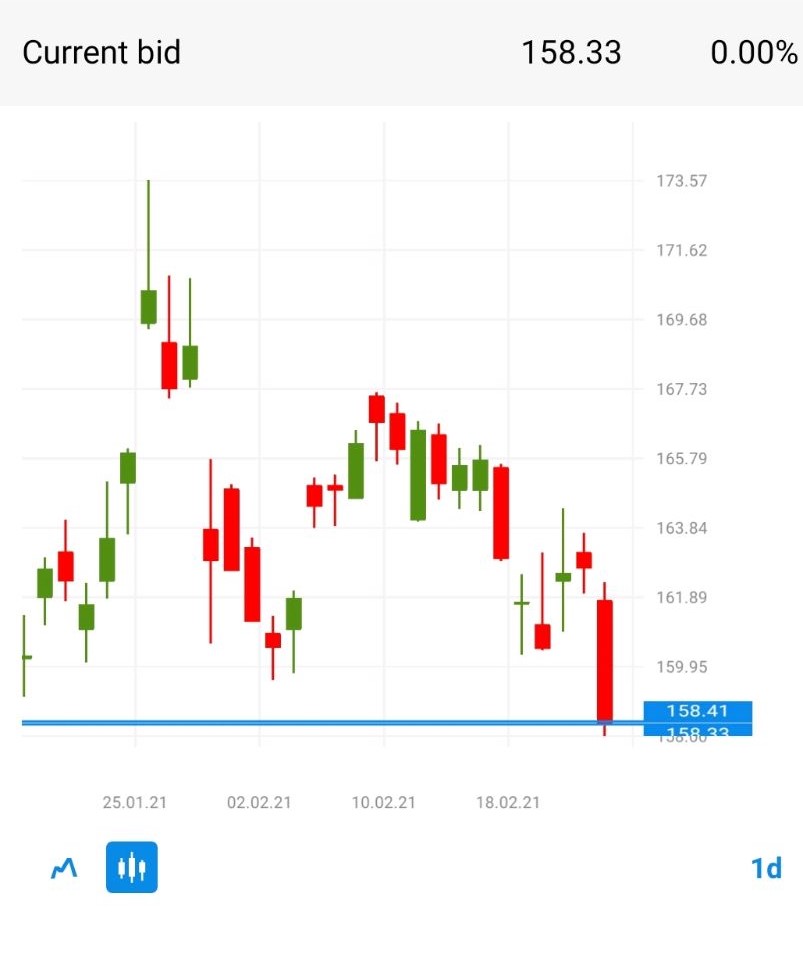 Don't know how to trade stocks? Here are some simple steps.
First of all, be sure you've downloaded Metatrader 5

or

FBS Trader app.

FBS allows you to trade stocks only through this software.
Open the MT5 account in your personal area

(an account in

FBS Trader).
Similar
Latest news
The US Dollar May Decline
Mester (Fed) says the Fed will have to raise rates again this year. However, the US dollar index shows signs of a short-term decline. Read the full article and learn more!
NFP, Oil, and US Stocks Highlight This Week
Welcome to the first week of October!  As usual, at the start of the week, we are looking for valuable insights that will bring us profits in trading. Let's observe the main events. 
Deposit with your local payment systems