JPMorgan finances Super League, Apple unveils new devices
Latest news
The market sentiment is risk-on. EUR/USD, AUD/USD, GBP/USD surged! Treasury yields are at 1.61%, which is well below recent highs, and the US dollar is trading at the local levels.
Tesla slumped after its electric car crashed, which appeared to have no driver. Elon Musk defended his company by saying that Tesla cars with Autopilot have 10 times fewer accidents than the average car.
JPMorgan agreed to sponsor a group of the world's richest soccer clubs to create a Super League. Among them are well-known Barcelona, Real Madrid, Liverpool, Manchester City, Juventus, etc. The investment will reach $4.8 billion. The new league was created to challenge the prestigious UEFA Champions League.
Today, Apple will unveil its first new products this year, while Netflix will report earnings after the market closes at 1:00 MT.
Tech analysis
EUR/USD has broken through the upper trend line of 1.2000 and even reach the 100-day moving average of 1.2050, but has failed to close above it yet! If bulls keep momentum, the pair may rally up to the early March highs of 1.2100. Support levels are at 1.2000 and the 50-day moving average of 1.1960.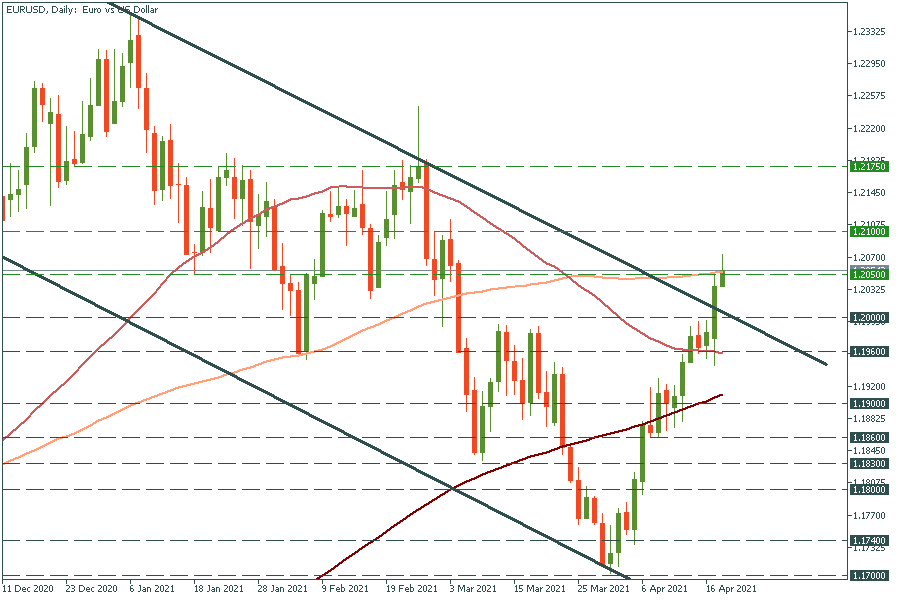 AUD/USD has approached the 0.7800 resistance, which it has failed to cross several times this year. Besides, the price crossed the upper line of Bollinger Bands, signaling the asset is overbought. Therefore, it's likely to reverse down rather than breaking out. Support levels are at the recent lows of 0.7730 and 0.7650.
Gold is falling to Friday's low of $1760, which it shouldn't cross as there is the trend line. If it manages to cross it, the next support will be at $1750 near the 50-day moving average. If gold stays inside the channel and keeps rising, it may hit yesterday's high of $1790.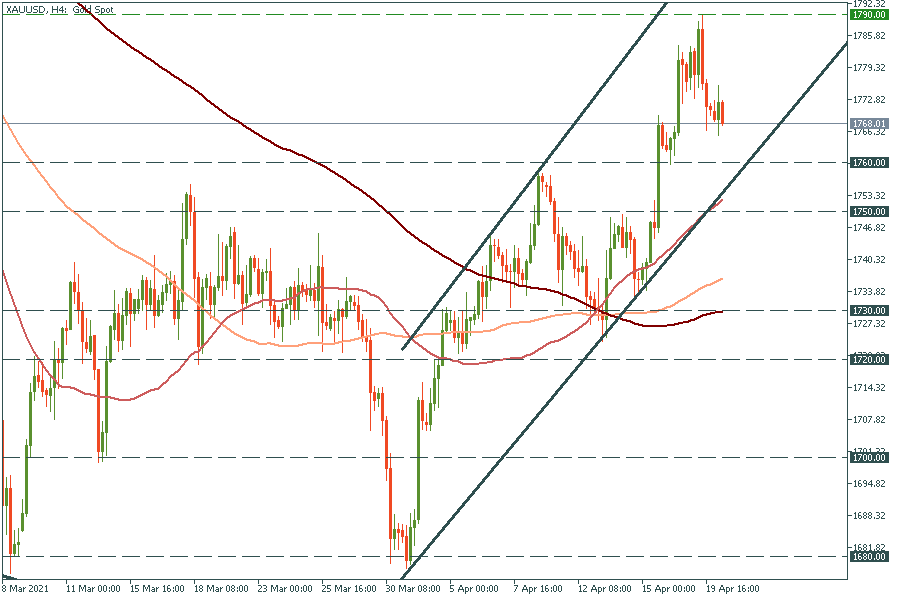 USD/JPY has reversed from local dips. If it breaks the 108.50 resistance, the way up to the key psychological mark of 109.00 will be open. Support levels are 108.00 and 107.85.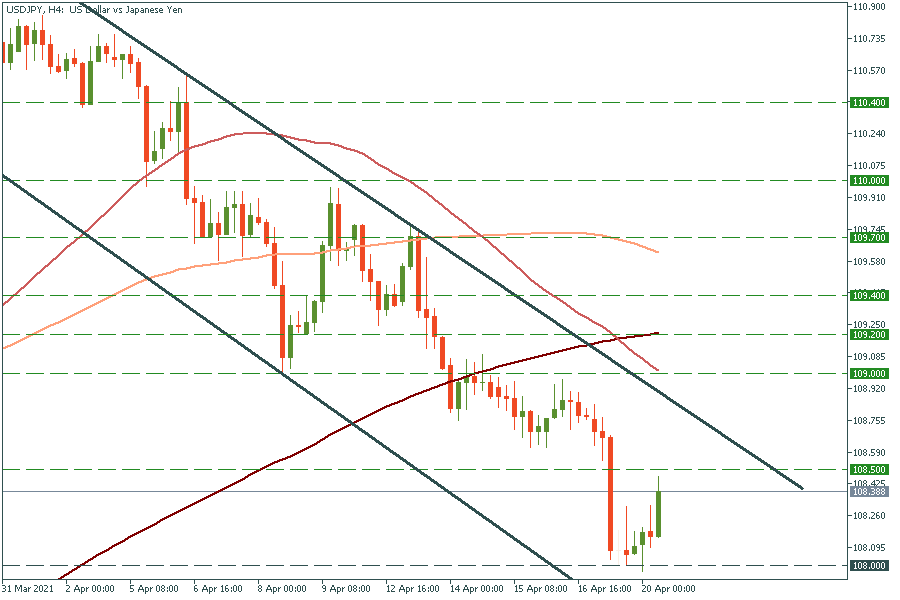 Similar
No More US Debts in Sight
The first day of June should've brought us the US default. Unsurprisingly, the US House passes the debt ceiling bill at the latest possible moment.
Gold Rises as Central Banks Buy More
About 24% of global central banks intend to increase gold reserves in 2023. Rising inflation, geopolitical turmoil, and worries about interest rates are reasons to increase gold reserves.
Latest news
Bank of Canada Surprises Markets
The CAD is dominating the markets after the key rate increase! Read the full report to learn more about trading opportunities with the Canadian Dollar!
Deposit with your local payment systems