Main market drivers on May 15
All eyes on the US-China relationship that set the market mood. How is it today?
Chinese industrial output upbeats expectations
The day has started with an encouraging Chinese report. Industrial production increased by 3.9% that signalized a strong recovery in supply. However, the country still struggles with a weak demand: retail sales decreased by 7.5% and fixed asset investment contracted by 10.%. Investors are looking closely at China as it was the 'first out' economy from COVID-19. That's why they can roughly predict the pace of a future recovery of other countries. The Chinese data reveals only little and gradual improvements in economic activity. Moreover, it has proved that the government stimulus really works.
Tense US-China relationship
The worsening US-China relationship outweighed the mixed Chinese data. Donald Trump doesn't have any intentions to improve the tough situation. He said that he could cut ties with China, it was the day after the US federal pension fund delayed investment in Chinese shares. That's why the Chinese yuan didn't react to the improvement in industrial output. If the price reaches 7.11, it can possibly fall further to 7.1. Resistance levels are at 7.129 and 7.149.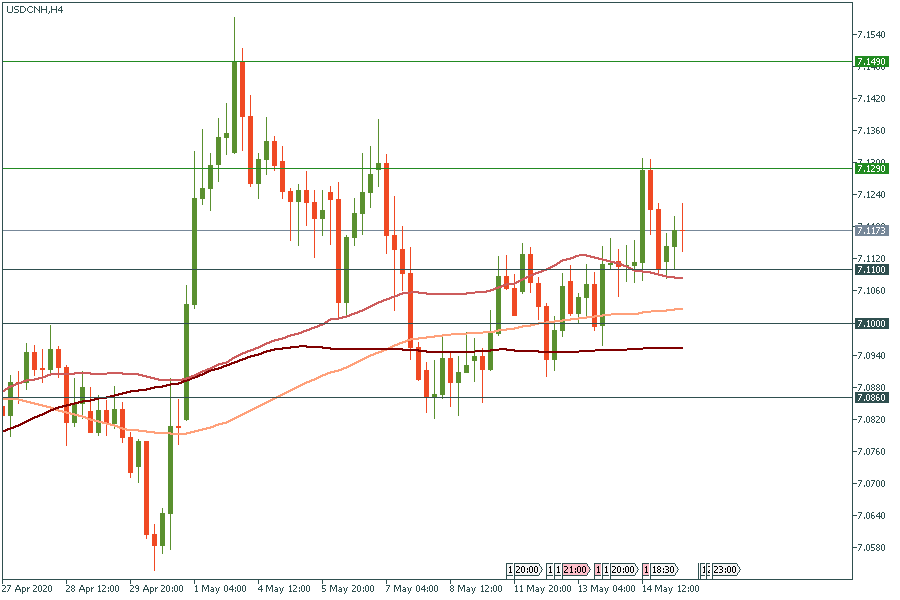 Oil is heading for a third weekly gain
Despite the market uncertainty, the crude oil market has been slowly rebalancing as major producers cut supply. Also, economies started to reopen and, as result, demand has been gradually increasing. Elsewhere, Saudi Aramco decreased its sales to key buyers that also pushed the oil price higher. Nevertheless, oil is still down more than 50% this year. The way of recovery seems to be long and slowly.
Let's look at the WTI oil chart. The price has been strongly ramping up since the end of April. It reached the recent April high at 28. The next barrier to the way up will be at 35. Support levels are at 23 and 20.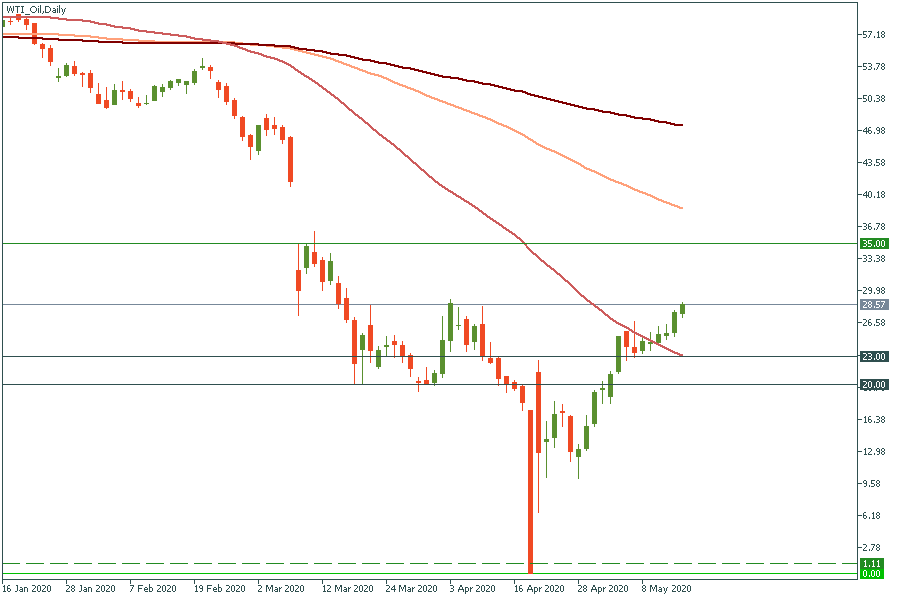 Similar
Latest news
Market Crash Incoming?
This week may be the most important since the year started as the Fed assess the economic outlook and the US presents fresh NFP readings.
What Currency Will Overperform?
S&P Global, a private banking company, will release a monthly change in British Flash Manufacturing Purchasing Managers Index (PMI) on January 24, 11:30 GMT+2. The index is a leading indicator of economic health as businesses react quickly to market conditions, and purchasing managers hold the most current and relevant insight into the company's view of the economy.
Deposit with your local payment systems