Main market news on June 5
EUR surged after ECB statement
Yesterday the European Central Bank decided to expand asset purchases by 600 billion euros to 1.35 trillion euros and extended them until the end of June 2021. That was much more than analysts anticipated. EUR/USD skyrocketed after that statement. Now the price is headed to the March high at 1.1450. Support levels are at 78.6% and 61.8% Fibonacci levels at 1.1310 and 1.1165, respectively.
Some investors are cautious as euro rally may run out of steam in the long term. While others remain solid in their bullish calls for the euro. However, if the US dollar's bearish trend continues, it will push EUR to new highs.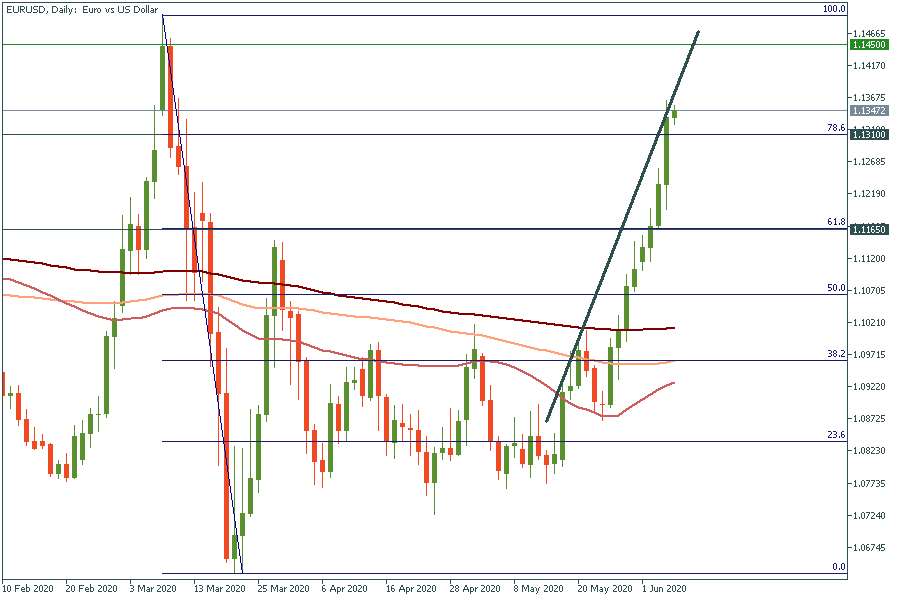 Stocks keep ralling
Let's move on to stocks. Stocks were gaining for a long time on optimistic outlook for economies reopening. However, S&P 500 rally took a breath yesterday, but today it has continued its way upward. Most analysts say that now stocks won't run up at the same speed, they will plateau until the next catalyst pushes them up again. Non-farm payrolls will be released today at 15:30 MT time and can add some fresh volatility. Let's look at the chart. The price crossed the March highest point at 3110. Now it's headed towards the next resistance level at 3250. Support levels are 3000 and 2935.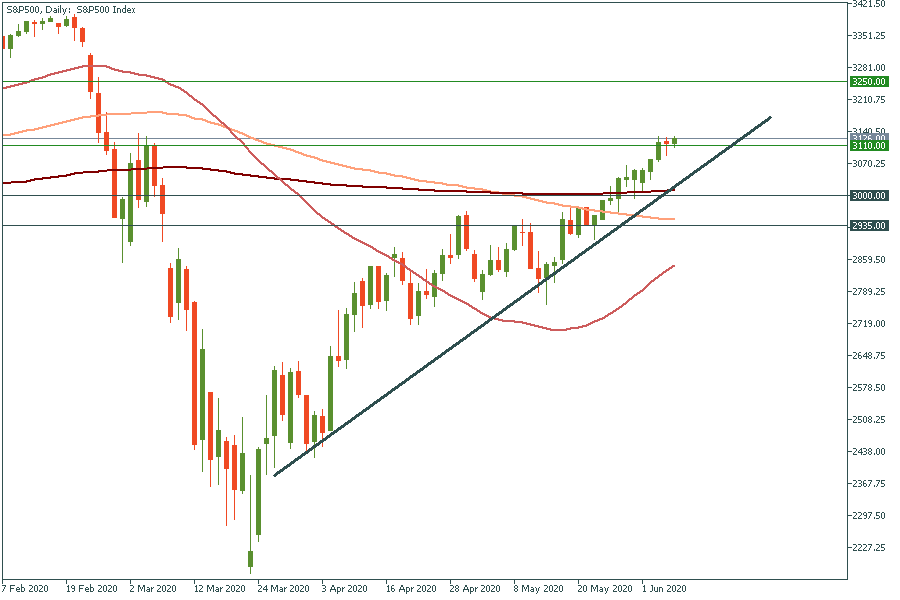 Oil is flat ahead of OPEC+ meeting
Crude oil makes little steps upward. Let's look at the Brent oil. It has crossed the 100-day moving average. Now it's climbing higher to the $45 resistance level. Support levels are 36 and 34. The OPEC+ meeting in June will give us more hints where the price will go. Now most analysts expect that OPEC+ members will expand the supply cuts further, but there are still some doubts about that decision.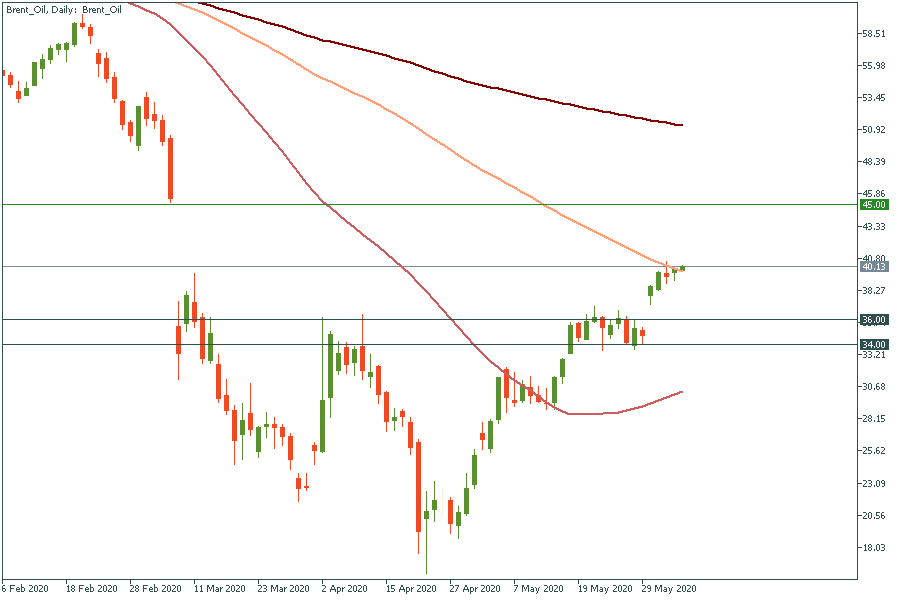 To trade Brent with FBS you need to choose BRN-20N.
Gold froze before NFP
Gold found support near the 1700 mark that has become a key barrier and closed higher yesterday. Now it's headed towards the retracement level at 1730. The next one will be at 1750. However, a firm break below support at 1700 may open doors towards the next support at 1680. And, don't miss out the NFP report today at 15:30 MT time as it will cause gold fluctuations.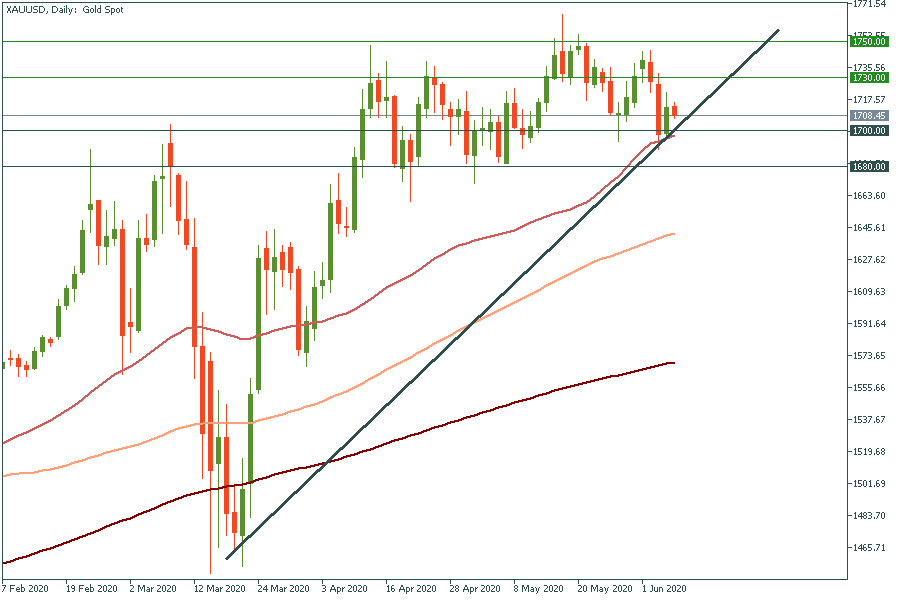 Similar
News for The Week
US stock markets started falling, while the US dollar is rising. What to expect from
Latest news
The US Dollar Is Correcting
Inflation in Europe was released better than the forecast. The preliminary fact was published at 4.3%. What's happening in the markets?
Bearish Signal For The USD
XAUUSD fell below 1900 for the first time since March 2023. Meanwhile, the US dollar index gives a bearish signal. Read the full report to learn more!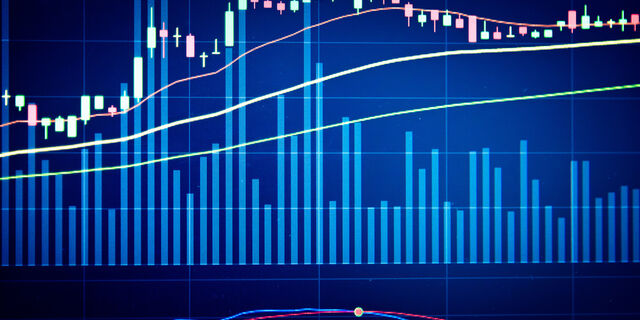 Deposit with your local payment systems