Market news and trade ideas on June 19
Risk-averse weakened and riskier assets climbed up. Let's have a closer look.
Fundamental factors
The Bank of England cut its bond-buying program by about a half. Investors believe it's too early as there is still a real potential of a second coronavirus wave. Of course, GBP fell down yesterday after the announcement. Also, the possible no-deal Brexit is another negative factor that can push GBP down in the long run.
The USA and China are suffering from the coronavirus resurgence. New cases in Florida exceeded the past week's average and Texas hospitalizations jumped by another record.
Tensions between China and the USA are growing. According to the Chinese professor Wang Jisi, "China-US ties today worse than Soviet-US relations during the cold war". Lu Zhengwei, chief economist at the China Industrial Bank, said that the Chinese issue will be one of the key points during the US presidential election, which may lead to disruption in the Chinese economy, mostly in market expectations.
Technical tips
GBP/USD
The British pound has gained today after falling down the whole week. Now it's captured between the 100-day moving average above and the 50-day MA below. If it breaks through the above resistance at 1.2500, it will surge further to 1.2680. Otherwise, the move below 1.2400 can push the price down to the support at 1.2300.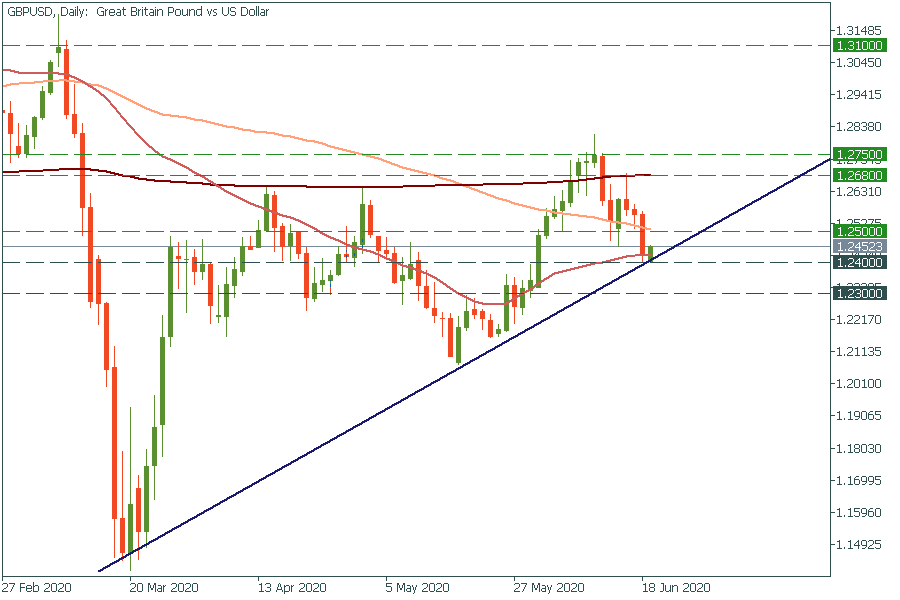 S&P 500
Today S&P 500 is heading towards the two-weeks high at 3230. It has almost crossed the 78.6% Fibonacci level at 3135. However, if risk-averse comes back the next week, it may drop to the support at the key psychological mark at 3000.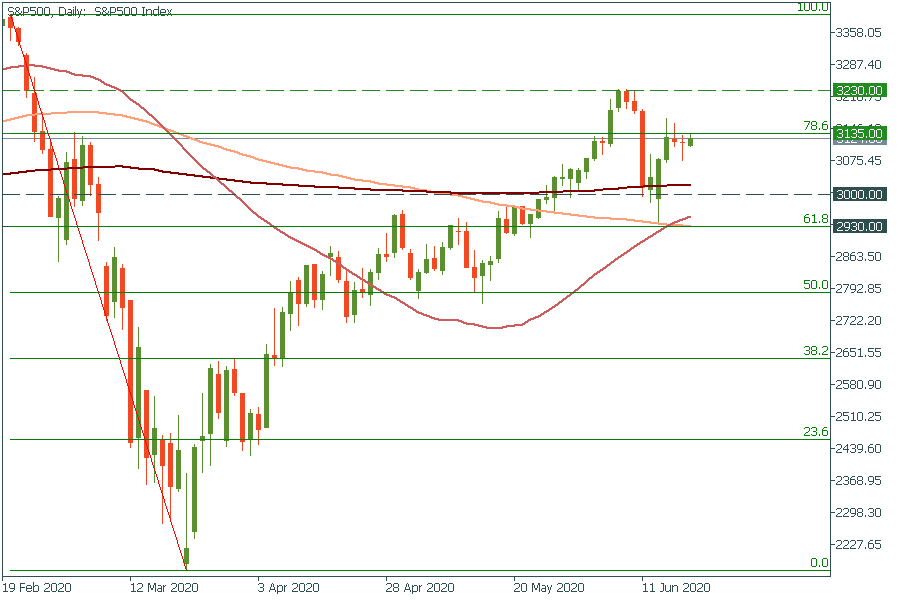 XAU/USD
Gold has gained on the weak US dollar and surged up. It's going to the resistance level at 1740. If it crosses it, it will rise further to 1750. Otherwise, if it falls down below the support $1720, it may drop even deeper to 1700.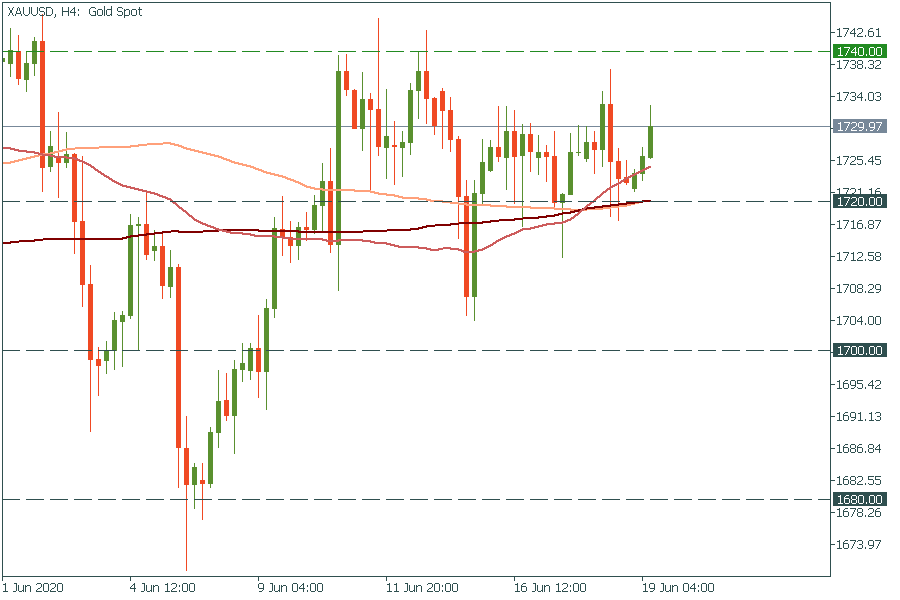 WTI crude oil
Oil prices rose on the recovered demand as lockdowns eased in most countries. The WTI oil is approaching the three-months high at $40. The move above may push the price even higher to the resistance at the 200-day moving average at $45. Nevertheless, if it falls down, it will meet support levels at $34 and $30.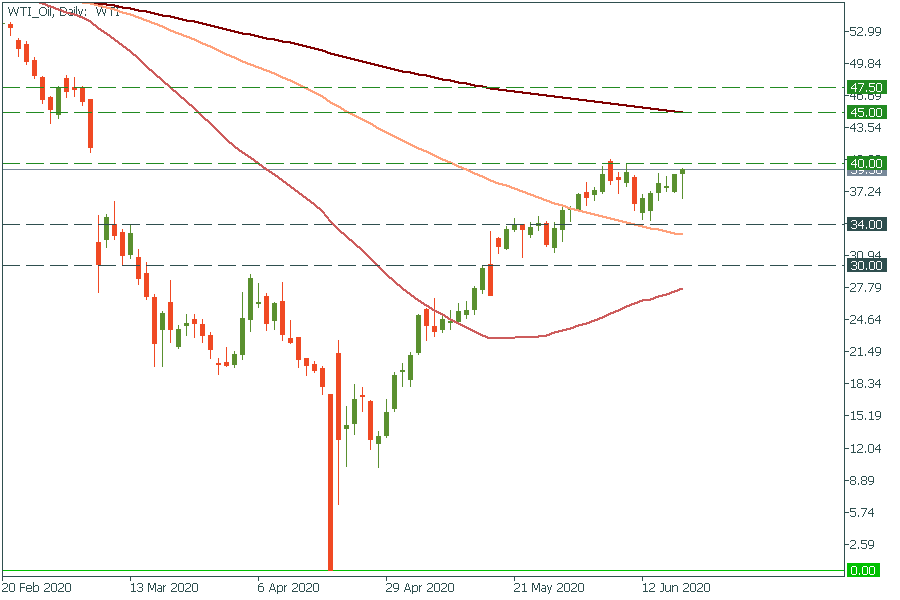 Upcoming events
The ECB economic summit will be held today. Authorities will discuss the economic outlook in the context of COVID-19.
The Canadian retail sales will be published at 15:30 MT time.
Similar
Latest news
Bearish Signal For The USD
XAUUSD fell below 1900 for the first time since March 2023. Meanwhile, the US dollar index gives a bearish signal. Read the full report to learn more!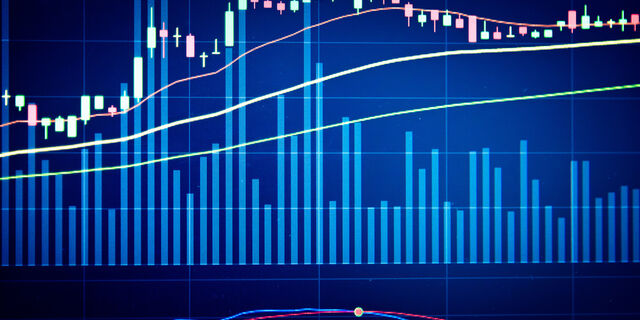 News for The Week
US stock markets started falling, while the US dollar is rising. What to expect from
Deposit with your local payment systems