Market Updates on November 4
Key events ahead
Swiss Consumer Confidence – 08:45 MT time (06:45 UTC)
German Manufacturing PMI Index – 10:55 MT time (08:55 UTC)
The EURUSD pair has started the week with no significant shifts. Despite the release of higher than expected non-farm payroll figures (+128K in October against 89K expected) on November 1, the USD didn't gain strength. On the H4 chart of EUR/USD, the price is aiming at the resistance of 1.1177, set by the October high. The next resistance may be located at 1.1217. For the support levels, we may place 1.1145, 1.1101 and 1.1076 in case the market decides to favor the bears.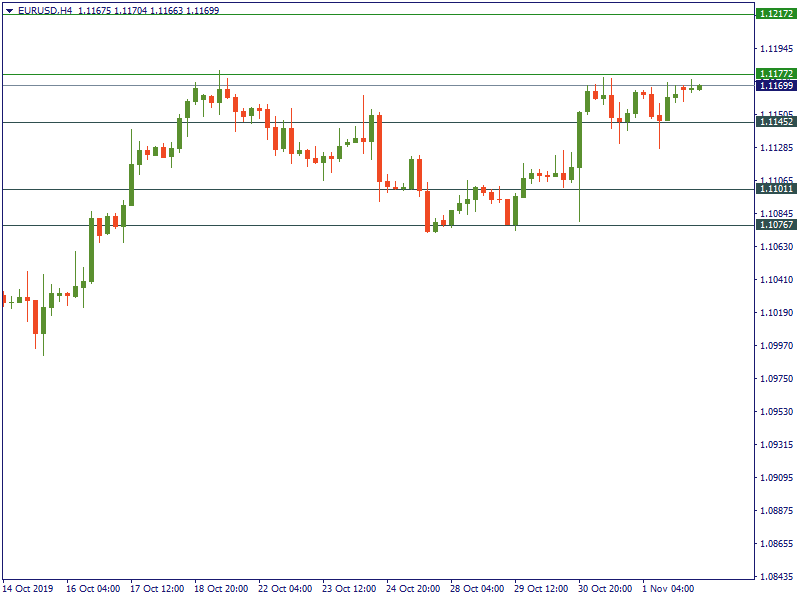 Although the NFP release was better than expected, the US dollar depreciated. Up to now, the USD is on a moderate rise. On the H4 chart of USD/JPY, we may place the support levels at 107.97 and 108.14, formed by the lows of Thursday-Friday last week. The bulls will have the resistance levels of 108.92, 108.99 and 109.25 on their way.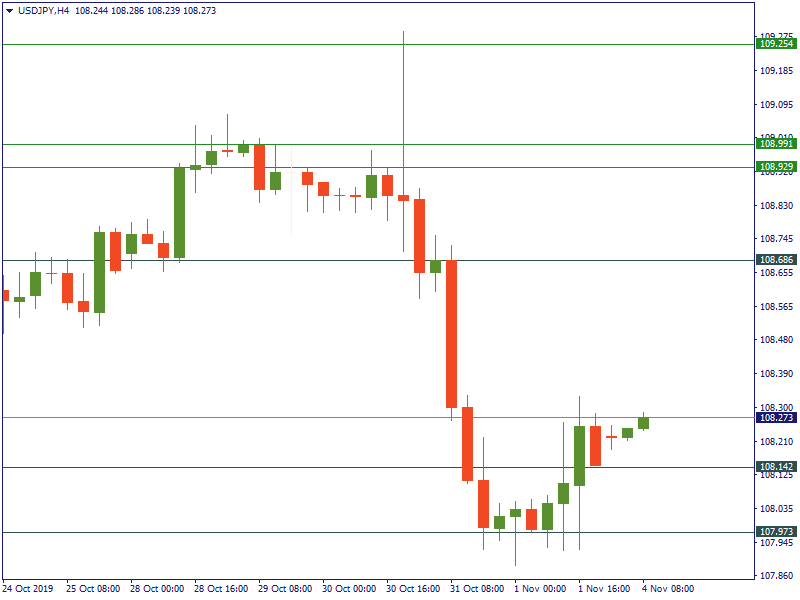 On the H4 chart of XAU/USD, we may see interesting patterns formed by gold. On October 25, gold reached the 1514.45 peak, which is now the closest resistance level. On the same day, the RSI index crossed the overbought level upside down. The gold has been dropping to the support range at 1484.14 simultaneously with the RSI index. After the latter has crossed the oversold level of 30% from below on October 29, gold started rising again and reached back up the resistance level of 1514.45, where it has been consolidating since last Friday. As we see that the RSI index crossed the overbought level of 70% from above again, there is a high probability that XAU/USD price will be falling once again. The support levels may be located at 1503.50, 1491.55, 1488.83, 1484.14 and 1480.35. While the bulls may have 1514.47 as the resistance level.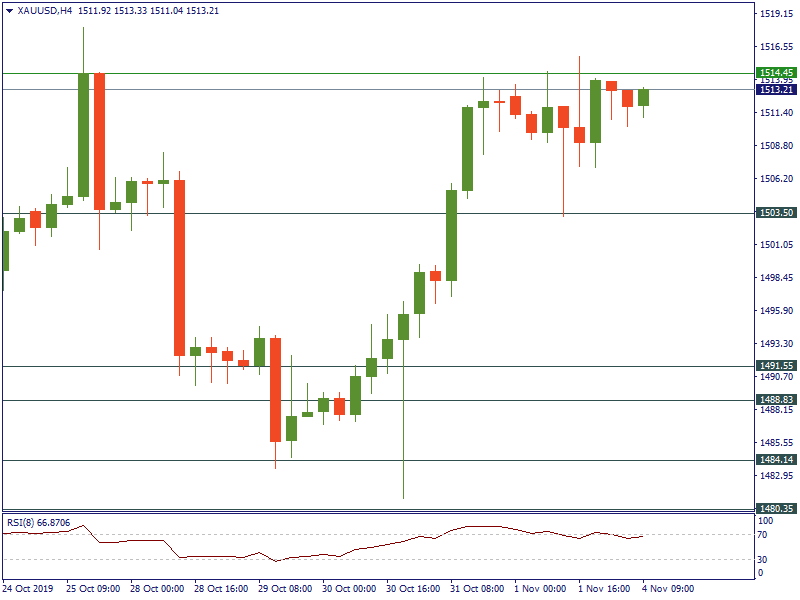 Similar
News for The Week
US stock markets started falling, while the US dollar is rising. What to expect from
Latest news
The US Dollar Is Correcting
Inflation in Europe was released better than the forecast. The preliminary fact was published at 4.3%. What's happening in the markets?
Bearish Signal For The USD
XAUUSD fell below 1900 for the first time since March 2023. Meanwhile, the US dollar index gives a bearish signal. Read the full report to learn more!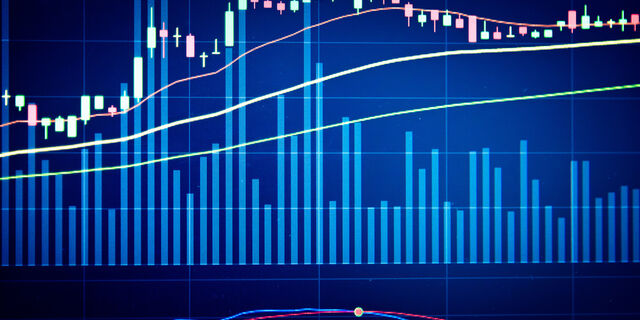 Deposit with your local payment systems