Market updates on September 20
Key events ahead:
Speech by the FOMC member Williams – 15:15 MT (12:15 GMT) time
Canadian core retail sales – 15:30 MT (12:30 GMT) time
Speech by the FOMC member Rosengren – 18:20 MT (15:20 GMT) time
US-China trade talks
The British pound was supported today after the interview given by the European president Jean Claude Juncker, where he said that the Brexit deal would happen. The cable spiked above the 1.25 level and has tested the resistance at 1.2557. If this level is broken, the next resistance levels will lie at 1.2577 and 1.2598. In case of any uncertainties, bears will be looking for the fall towards the support levels at 1.2506, 1.2476 and 1.2444. On H4, we can see a bearish divergence with MACD, which may signal about a possible short-term reversal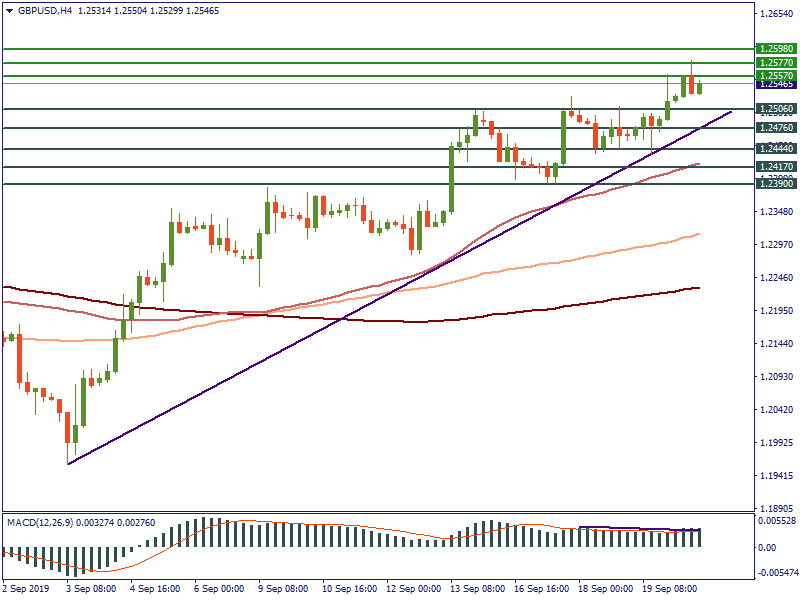 USD/CAD is awaiting the release of Canada's core retail sales. On H4, the pair managed to stick above the 200-period SMA. At the moment of writing, USD/CAD has been moving upwards to the resistance at 1.3277. If the release disappoints the market, this level will be broken. The next resistance will be placed at 1.3289. In case of an alternative scenario, the pair will slide back below the 200-period SMA to the support at 1.3253. The next support will be placed at 1.3246 (100-period SMA).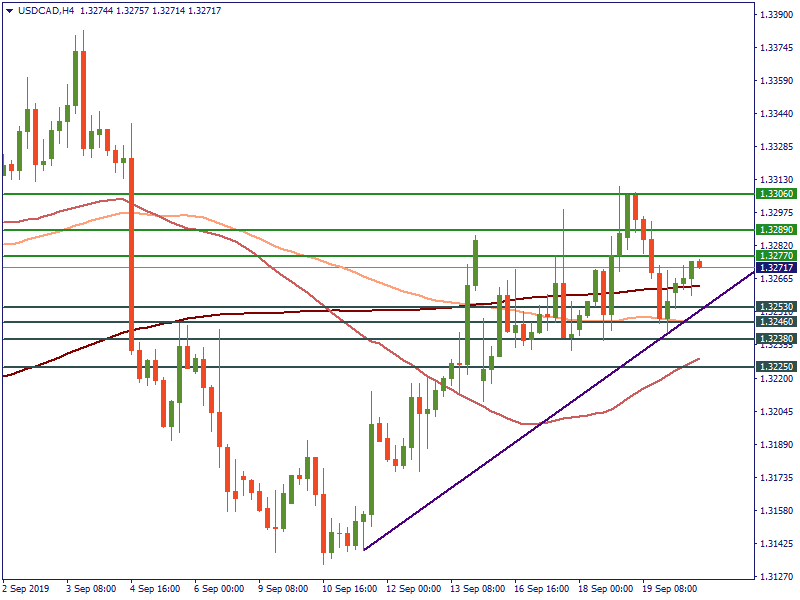 EUR/USD is consolidating between the 1.1058 resistance level and the 1.1037 support level on H4. If bulls manage to break their way to the upside, the next resistance levels will lie at 1.1068-1.1074. On the other hand, bears will pay attention to the break of the 1.1037 level. After that, the next support will lie at 1.1014.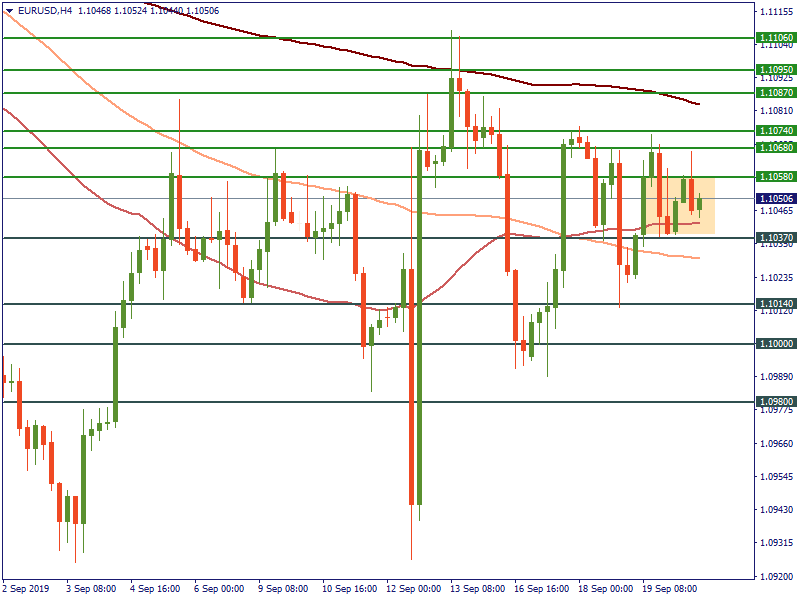 Similar
Latest news
Gold Rises as Central Banks Buy More
About 24% of global central banks intend to increase gold reserves in 2023. Rising inflation, geopolitical turmoil, and worries about interest rates are reasons to increase gold reserves.
US Evades Default This Time
Greetings to a brand new week full of events, economic releases and US debt frictions. We are here to tell you everything you need to know!
USD Gains Momentum
The US dollar index breaks one resistance after another. Read the report to learn the next target for the US dollar index!
Deposit with your local payment systems