Markets await Biden to unveil "trillions dollars"
Latest market news
Donald Trump becomes the first president in history to be impeached twice.
Besides, Trump has strengthened a ban on US investments in Chinese companies. Among blacklisted companies are China's top chipmaker SMIC and oil giant CNOOC. The administration turned down the idea to blacklist giants Alibaba, Baidu, and Tencent.
Joe Biden is going to unveil a Covid-19 relief package of about $2 trillion. After this announcement, the 10-year Treasury yield rose, adding support for the USD. However, analysts expect the US stimulus will improve risk sentiment and press the USD down.
US inflation numbers came out exactly as analysts expected.
China's exports rose more than forecast in December, signaling sustained global demand.
The UK recorded the highest level of daily deaths since the Covid-19 pandemic started.
Investors are focused on the extra US stimulus package, upcoming global recovery, and growth.
Fed's head Jerome Powell will hold a meeting at 19:30 MT time today, which should have a huge impact on the market.
Technical tips
EUR/USD may fall further while it's below 1.2250, said UOB group. If the pair breaks below the recent lows of 1.2140, the way down to the next support of 1.2110 will be clear. Resistance levels are at the 200-period moving average of 1.2170 and the psychological mark of 1.2200.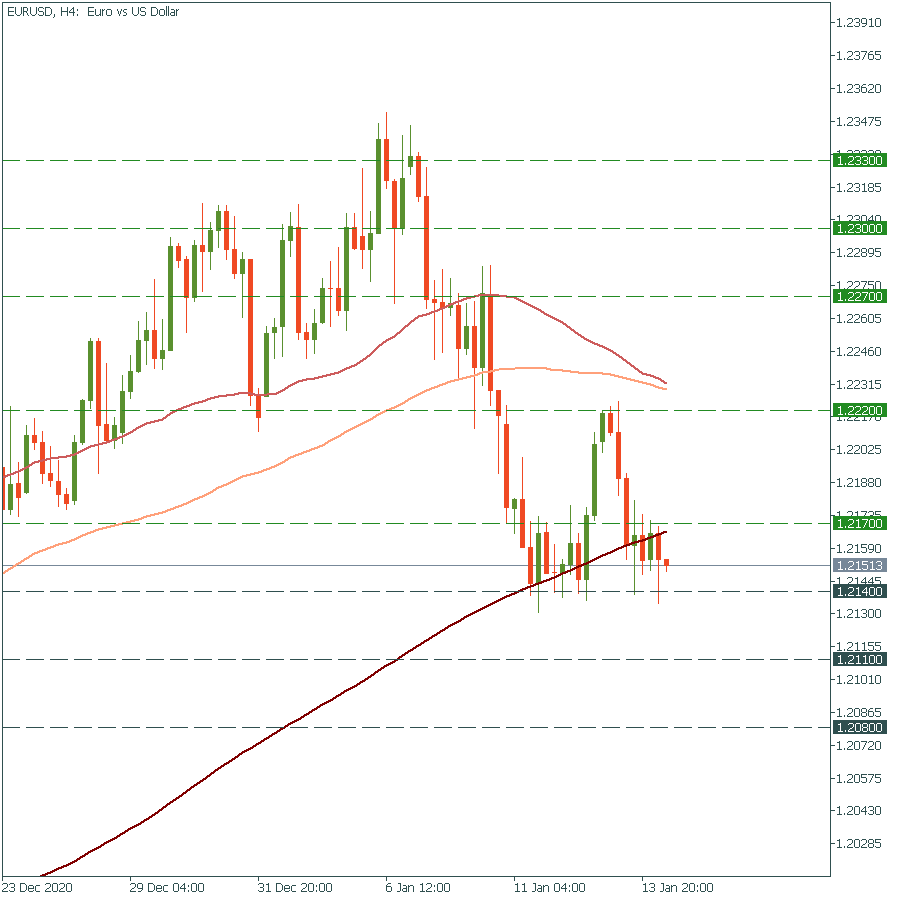 On the gold chart, we can notice a bearish zero line crossover. The MACD indicator gets below 0 to turn negative. Since the overall trend is also downward, further falling is expected. If the price manages to break below the 200-day moving average of $1 835, the way down to the key psychological mark of $1 800 will be clear. Resistance levels are $1 870 and $1 900.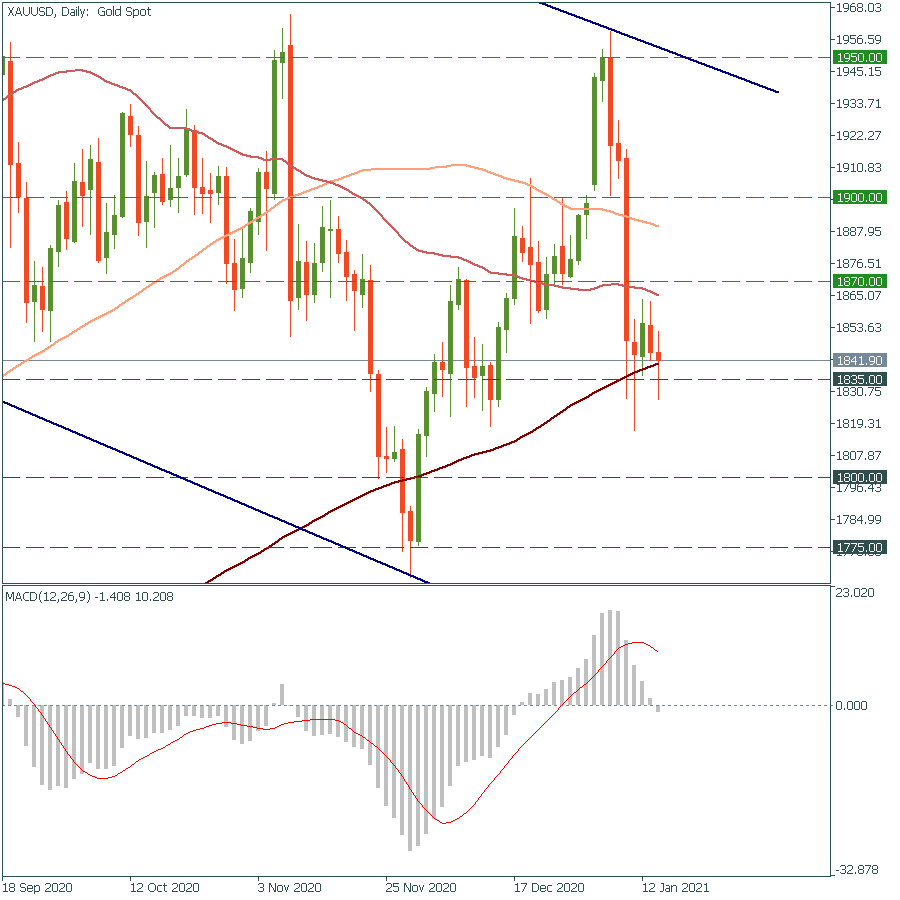 EUR/GBP is moving down. If it crosses the key psychological mark of 0.8900, the way down to yesterday's low of 0.8885 will be clear. On the flip side, if it jumps above the 50-hour moving average at 0.8920, the doors towards the next resistance of 0.8935 will be open.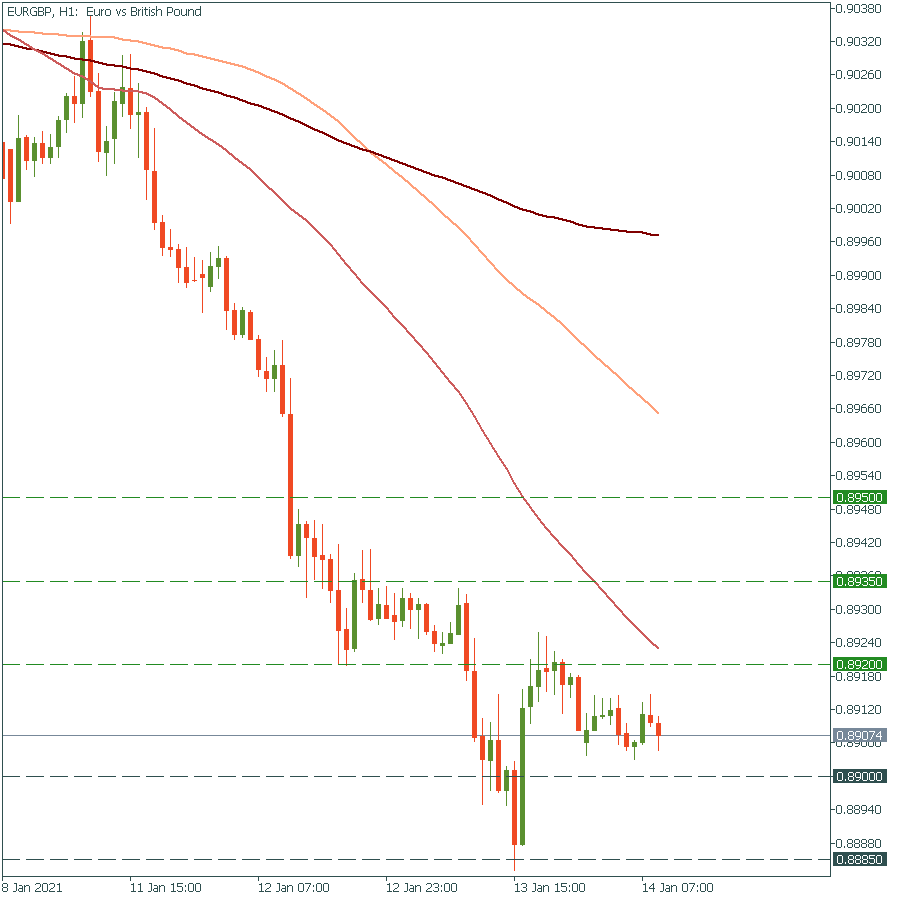 WTI oil pulled back after reaching the fresh high in almost a year. However, the support level of $52.70 stopped oil from further falling. If it manages to drop below this level, it may dip to the low of January 11 at $51.60. Resistance levels are $54.00 and $55.00.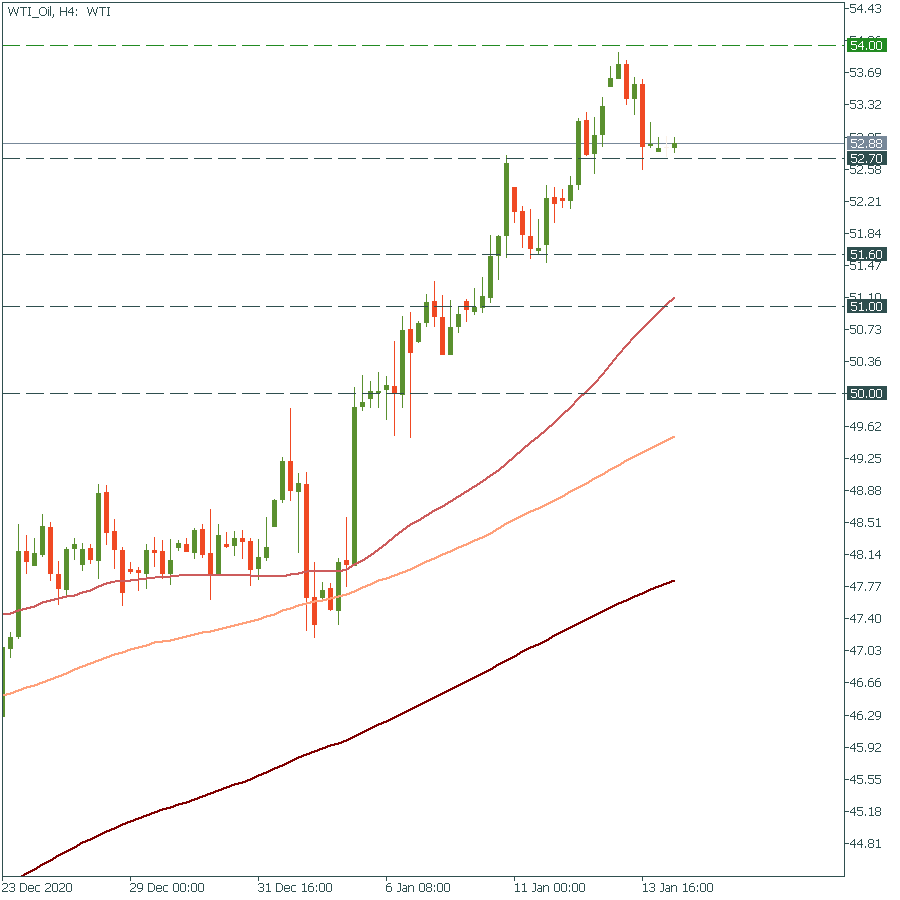 Similar
News for The Week
US stock markets started falling, while the US dollar is rising. What to expect from
Latest news
The US Dollar Is Correcting
Inflation in Europe was released better than the forecast. The preliminary fact was published at 4.3%. What's happening in the markets?
Bearish Signal For The USD
XAUUSD fell below 1900 for the first time since March 2023. Meanwhile, the US dollar index gives a bearish signal. Read the full report to learn more!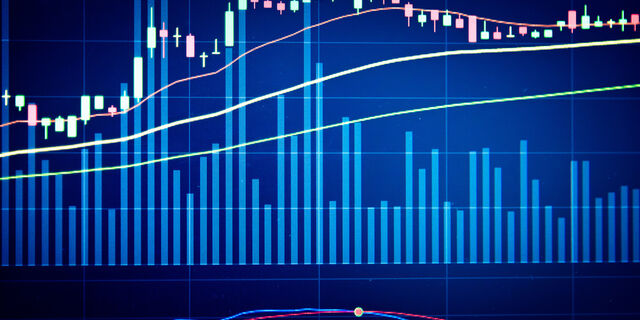 Deposit with your local payment systems