Natural Resources Issues is Hot Topic: Thursday News
Issues with commodities are becoming more and more crucial, countries are discussing possible ways to solve this problem.
Sanctions against Russia have forced traders to fear shortages in energy, grains, and metals. OPEC+ agreed to stick to plans of a modest increase in production in April. The organization ignored calls to increase oil supply even as prices rise to multi-year highs. XBR jumped to $118 a barrel.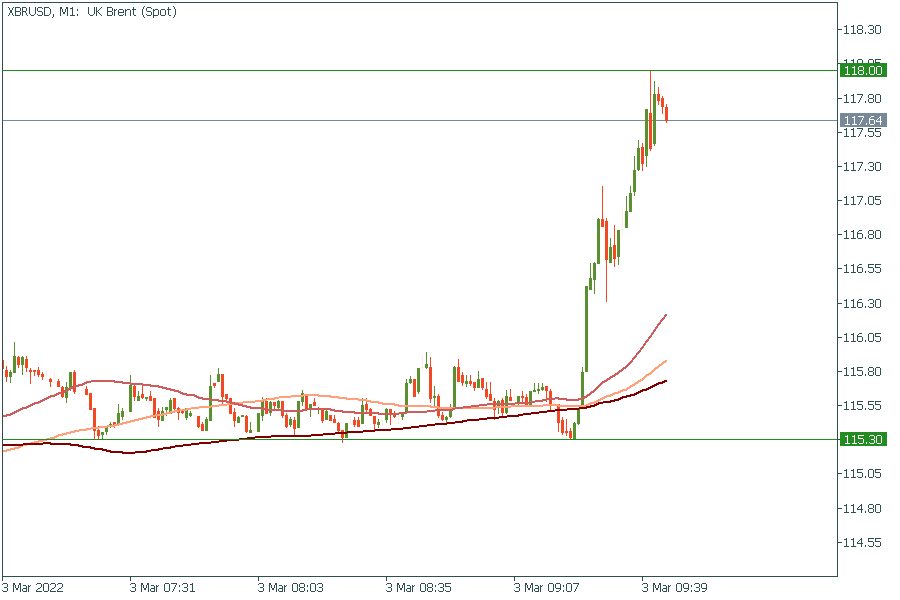 Powell, in his speech to US lawmakers, backed the Fed's measured interest rate hike and inflation vigilance, while pointing out that the world's largest economy could handle higher borrowing costs. He has spoken out in support of a quarter-point Fed rate hike later this month. He also pointed out that the central bank may have to take tougher action if price pressure does not start to ease. USD is fluctuating.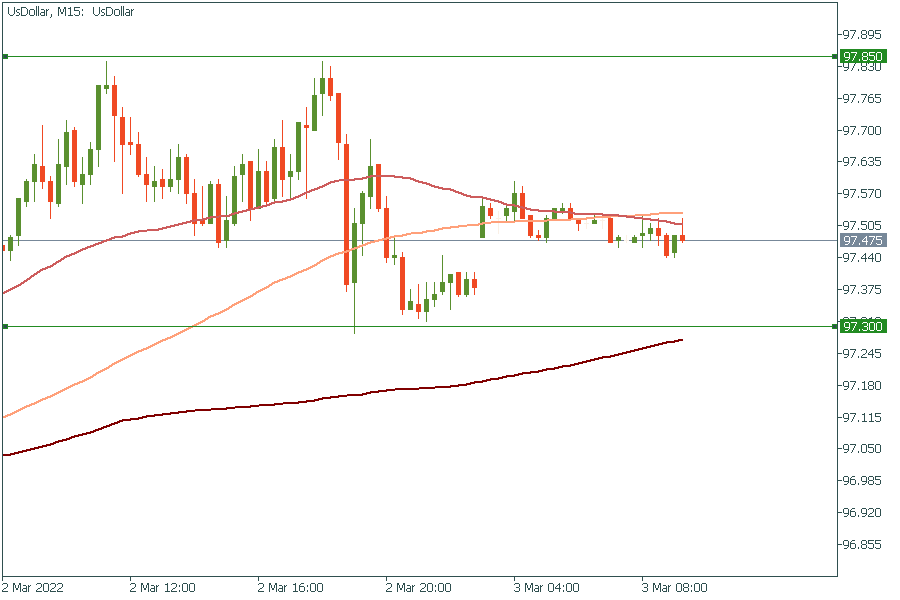 Japan led the Asian stock index while Chinese tech stocks lagged.
European futures fell and US contracts remained firm after a broad rally on Wednesday that lifted the S&P 500 and the Nasdaq 100. EURUSD pair reacted actively with going up and down and then stabilized.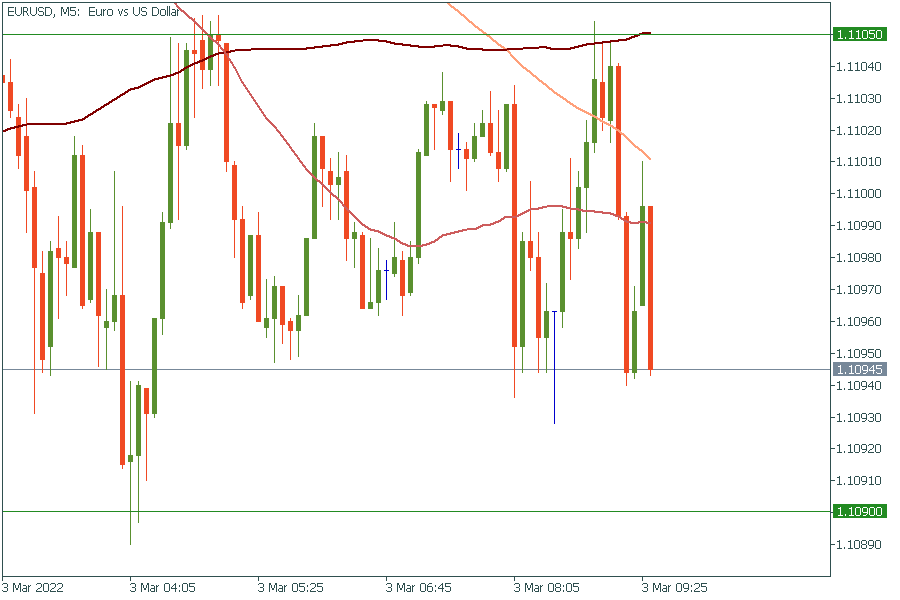 The Bank of Canada raised its key interest rate for the first time since cutting the base rate to near zero at the start of the COVID-19 pandemic to curb inflation, which is likely to continue rising from the current three-decade decade. USDCAD dropped to 1.2600.
Have a good trading day!
Similar
USD Holds the Line
The US dollar index keeps rounding above the 103.60 historical support level. The buyers have already defended this level for three weeks, highlighting their interest in the greenback. Thus, buying USD looks less risky right now. 
Apple is Under Pressure
Happy Monday, dear traders! Hope you had a great weekend and you're ready for the last trading week in 2022! Later this week we'll announce some exciting news for you, but now let's look through some interesting news!  Today's events: USA, UK, Hong…
Latest news
Market Crash Incoming?
This week may be the most important since the year started as the Fed assess the economic outlook and the US presents fresh NFP readings.
What Currency Will Overperform?
S&P Global, a private banking company, will release a monthly change in British Flash Manufacturing Purchasing Managers Index (PMI) on January 24, 11:30 GMT+2. The index is a leading indicator of economic health as businesses react quickly to market conditions, and purchasing managers hold the most current and relevant insight into the company's view of the economy.
Deposit with your local payment systems