Oil Experiences an 11% Weekly Loss
Good Friday, wonderful people! Let's look at the main headlines that are moving the markets today.
Today's events:
US PPI and Core PPI - 15:30 GMT+2
Prelim UoM Consumer Sentiment - 17:00 GMT+2
The euro is under pressure
According to the RTRS survey, there is an 80% possibility of a recession in Europe. Also, economists anticipate a rate hike from 0.5% to 2% during the next ECB meeting. This decision was already priced into the market, and EURUSD tested the 1.0580 level on the H4 chart. Now, we can expect the retest of the ascending trendline and the support at 1.0450.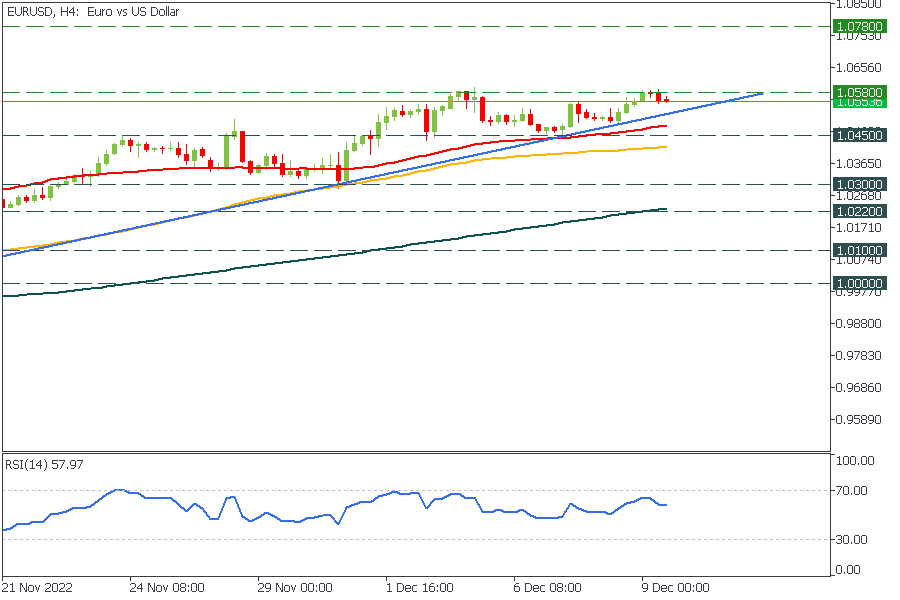 Other important news:
Credit Suisse forecasts further strengthening of the Swiss franc amid rising recession fears in Europe.
GameStop (GME) rose 10% yesterday, despite the significant losses in the third quarter of 2022.
The prices of Brent and WTI have lost over 10% over a week amid global uncertainties.
Tesla's stock, which has lost more than $500 billion in market value this year, is under renewed pressure. Elon Musk may use his Tesla shares as collateral for new loans to replace Twitter debt.
Economists expect the Australian economy to stall in the second half of 2023. GDP has been standing still for the last two years. Moreover, today Australian crypto exchange collapsed and suspended 30 000 accounts.
Take advantage of the market and good luck!
Similar
Latest news
Gold Rises as Central Banks Buy More
About 24% of global central banks intend to increase gold reserves in 2023. Rising inflation, geopolitical turmoil, and worries about interest rates are reasons to increase gold reserves.
US Evades Default This Time
Greetings to a brand new week full of events, economic releases and US debt frictions. We are here to tell you everything you need to know!
USD Gains Momentum
The US dollar index breaks one resistance after another. Read the report to learn the next target for the US dollar index!
Deposit with your local payment systems