Pay attention to the inflation release for Canada
Canada awaits the release of monthly CPI on July 17, at 15:30 MT time.
Consumer prices are important as they represent one of the most significant parts of overall inflation. Central banks pay attention to this release and use it in their assessment of the possible changes to the interest rate. Rising prices drive policymakers to consider higher interest rates. On the other hand, the slowdown of CPI increases the possibility of a rate cut. June's release turned out to be positive for the CAD. Canadian CPI increased by 0.4% (vs. the forecast of 0.1%). It pushed the loonie higher. Let's see what the release will bring to the CAD traders this time.
• If CPI is higher than expected, the CAD will go up;
• If CPI is lower than expected, the CAD will go down.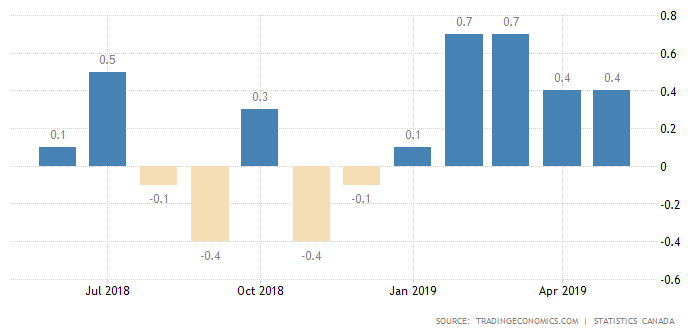 Similar
Latest news
Market Crash Incoming?
This week may be the most important since the year started as the Fed assess the economic outlook and the US presents fresh NFP readings.
What Currency Will Overperform?
S&P Global, a private banking company, will release a monthly change in British Flash Manufacturing Purchasing Managers Index (PMI) on January 24, 11:30 GMT+2. The index is a leading indicator of economic health as businesses react quickly to market conditions, and purchasing managers hold the most current and relevant insight into the company's view of the economy.
Deposit with your local payment systems